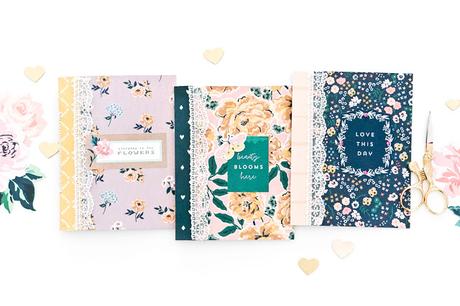 Hey again! Today I'm back with a fun little project. I got this idea of creating these cute vintage inspired notebooks after staring at the boxed cards. No joke! I was thinking what can I do besides creating cards with them. As I was browsing at the designs of the card, I got this idea of having a tea party sesh for my girls. I thought it would be fun to create english or vintage inspired notebook so the girls can doodle in the notebook while having some cookies. Pretty sure, these notebooks are perfect for floral or girly party theme too. Perfect for kids and adults too! 

These notebooks are really simple to create. Use your paper cutter and trim your 8.5" x 11" paper to match the size of the cards. I trimmed about seven pieces at a time with my paper cutter. Once trimming is done, j
ust fold the papers in half & you can see how your pages will be
. I left a little gap around every edge between the pages, as well as the cover so that the pages won't peek out from the cards.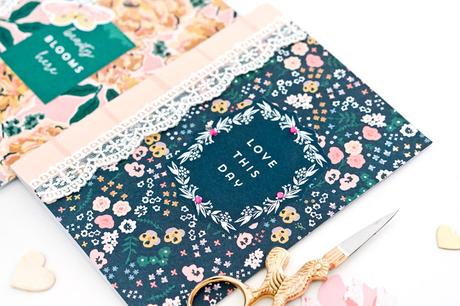 Just before stitching the middle part of the notebook, I adhered patterned paper & a strip of lace ribbon for the vintage look. To complete the notebook, I added sentiment stickers & some rhinestones to enhance.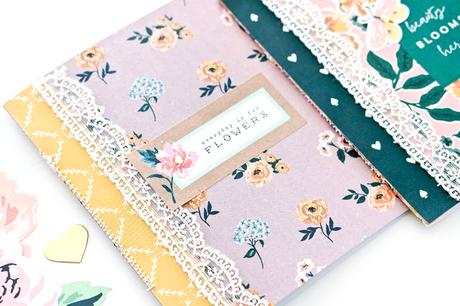 Tip: Use contrasting color for the "bind" to match the overall look.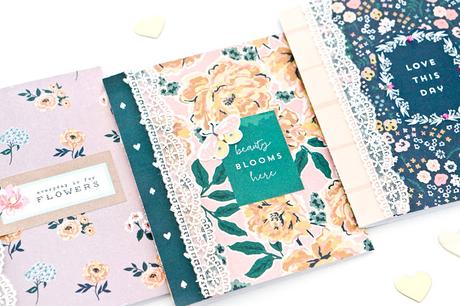 Hope that you'll give these notebooks a try! Thanks so much for letting me share today!
Xoxo Jessy