Hello again! Since shifted to our home 2 years ago, I caught the plant bug real bad. Haha. Personally, I have always loved roses but the lighting condition of my balcony is not suitable. When I saw these beautiful roses posted by a very dear friend, I asked if I could use his photos. He said YES! Just before I asked for his permission, I already had the idea of creating a mini tag album with all the rose photos along with the stunning Heritage collection.  So glad that everything worked out well!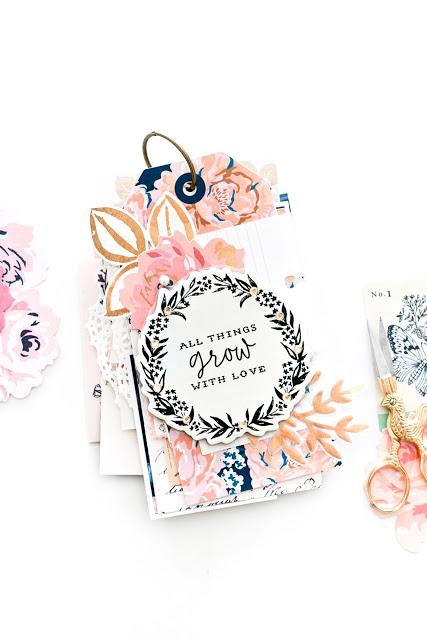 This mini album is very simple to create. I used 2 piece of patterned paper and lots of embellishments for layering. The back of it has lovely paper tags that I cut them out and used them as my base.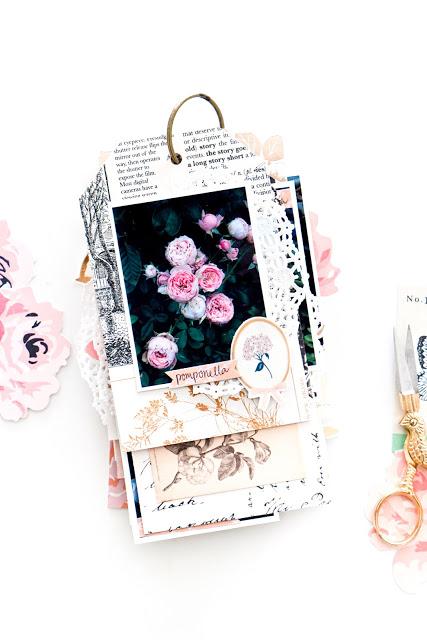 Most of the roses are in the shade of pink, peach, red & white. So I got to be careful with my selections of paper and embellishments to ensure everything look cohesive and lovely together! And the floral on the patterned papers are just right for the overall look! 

I kept each page very minimal embellishments so the photos can shine!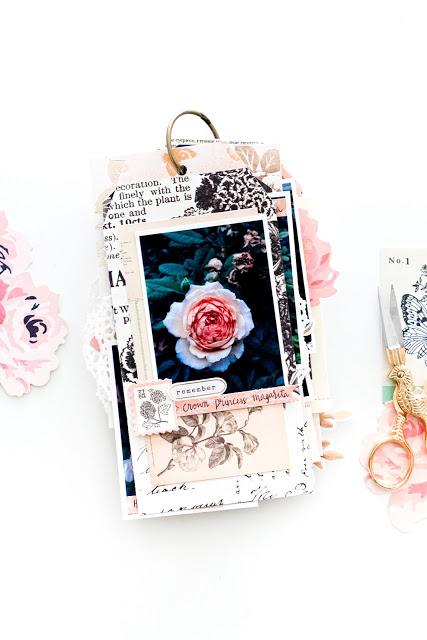 Each page you will see ephemera pieces, stickers and very simple layering. I used them repeatedly on each page, to create a cohesive look.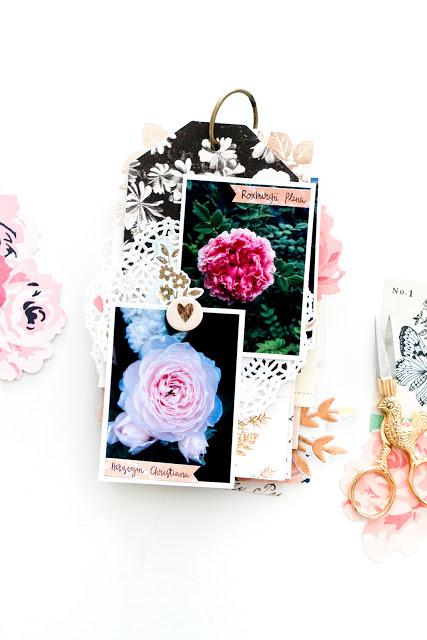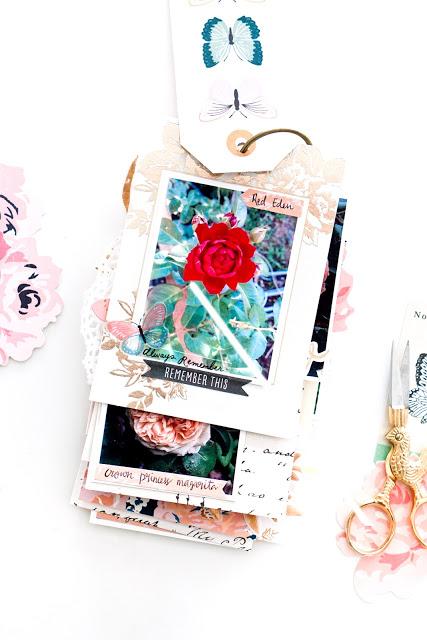 T
he various size of papers, photos and embellishments of this album is what I love most. Once you are done, just gather all the pages together, punch a hole and bind it with a metal ring.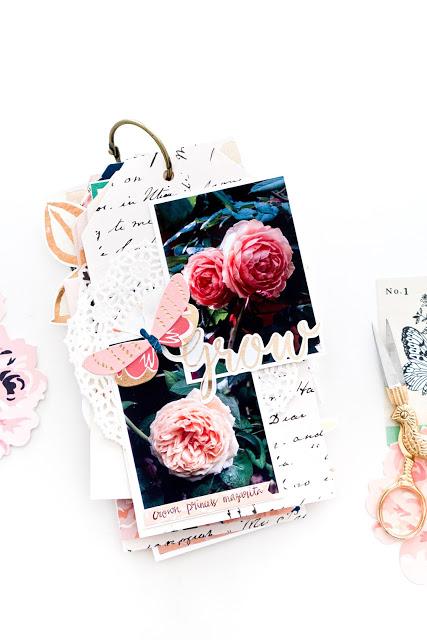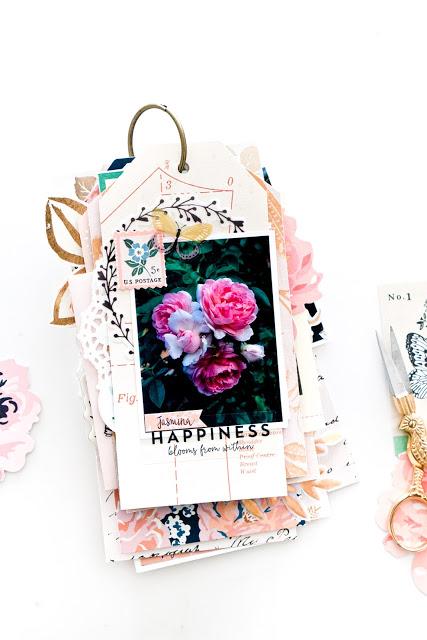 And the best thing about a ring-bound book is that you can continue to add pages as you go along! I can keep adding future pages. How fun is that!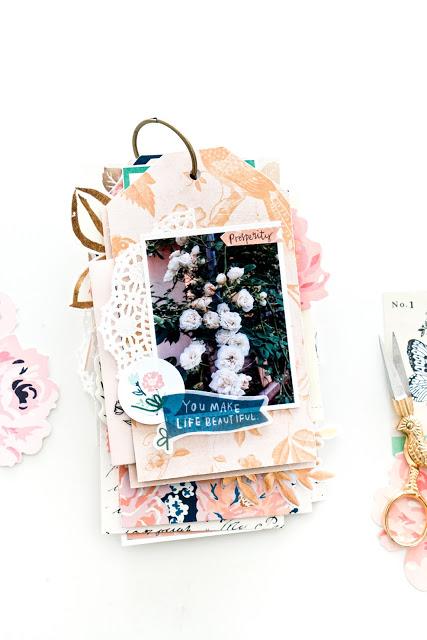 TIP: 

This mini is absolutely perfect if you have scraps lying around. 
You can always use those bits & pieces on each of your pages.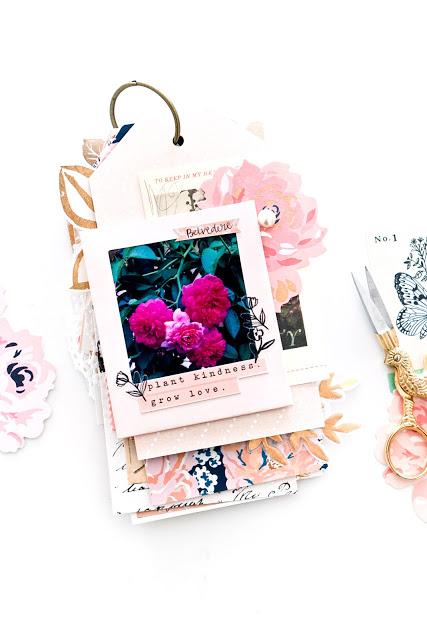 Just love how lovely this mini album has turned out to be! And I truly hope that my plant friend would love it as much as I do! 
Thanks so much for letting me share today!Xoxo Jessy
Supplies : Crate Paper Maggie Holmes 12x12 patterned papers (Keepsake, Recollection), Ephemera Pack, Clear Stickers, Cards & Envelopes, Chipboard stickers, 6x12 Stickers. Chasing Dreams Ephemera.