I simply love "dressing up" my gifts for friends & family. Not only they look pretty but the receiver will feel special too! Gift wrapping does not need to be complicated, a little layering of embellishments will instantly make your gift wrapping look lush.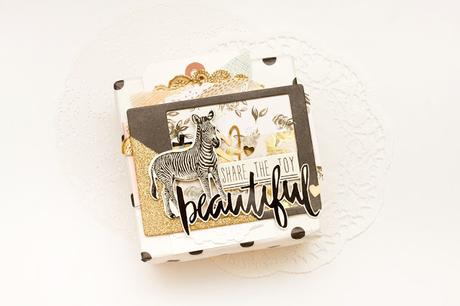 I started the process by using this cute polka dot tissue paper. Once I have wrapped the gift, I continued with the layering of the elements. I placed the paper tag first, followed by gold doily + some fun gold vellum stash I have. Topped with b&w floral patterned + floral gold vellum and finally adhered the chipboard frame. I completed the look with a chipboard zebra & sentiment and also some pretty accent stickers.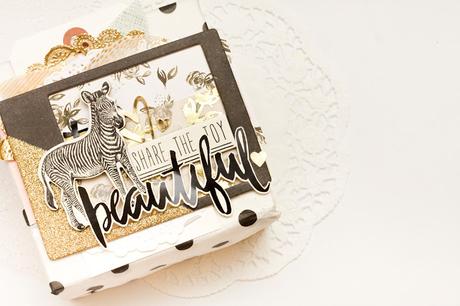 Don't these colour combo look so good together? It's my all-time fav color combo!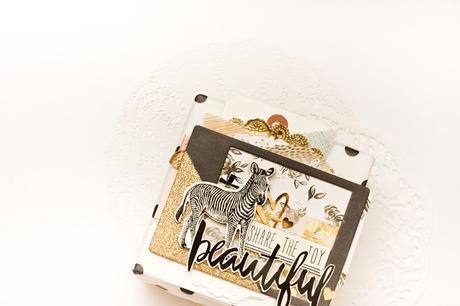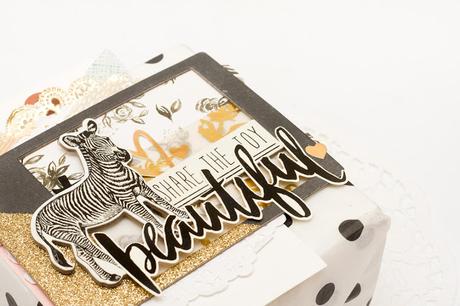 The next time when you have a gift for someone, try adding your personal touch to it! Your recipient will certainly feel the love *wink*
Supplies:
Maggie Holmes Shine 12x12 Chipboard Stickers
Maggie Holmes Shine 6x6 Paper Pad 
Maggie Holmes Shine 6x12 Accent Stickers 
Maggie Holmes Open Book Frames 
Maggie Holmes Open Book Gold Doilies 
Maggie Holmes Bloom Gold Foil Vellum
Thanks for letting me share today! Have a great day!
Xoxo Jessy