Hello again! I'm back to share with you another project that I created with Maggie Holmes Bloom & Confetti collection. Like I have mentioned many times that I absolutely love how all the collections go so well together effortlessly! 
I whipped up this fast wrapping for my daughter's principal's farewell gift. We both gonna missed her so much. To show our appreciation we gifted a beautiful notebook so she can jot down all her notes in her future workplace. I wanted a rustic but yet feminine personalised wrapping. I knew I had to include the flower die along all the beautiful bits & pieces from both collection.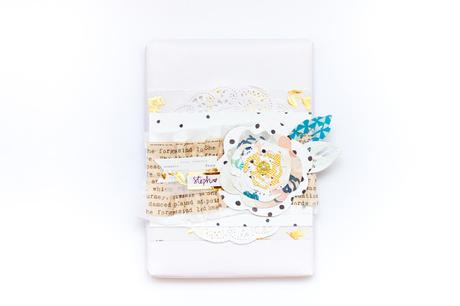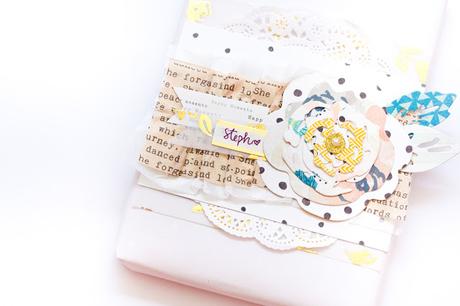 Layering on your gift wrapping will create interesting texture & look! To spend less time on wrapping, be sure to pull out the supplies. Once you are happy with the mixing + matching of products, start working on the layering and positioning of elements.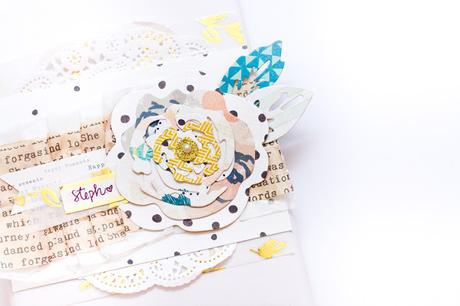 Supplies:Maggie Holmes Bloom 12x12 Foiled Vellum - Gold FlowerMaggie Holmes Bloom 12x12 Patterned Paper - WonderfulMaggie Holmes Bloom 6x6 Paper PadMaggie Holmes Bloom Accent StickersMaggie Holmes Confetti 12x12 Paper Pad Maggie Holmes Confetti Flower Dies
Thank you for coming by again & have a great crafting week!Xoxo Jessy