Whenever I am out of gift ideas, the next best thing I could think off is to give gift cards. It's probably one of the easiest thing to give. Lol. Just by giving the gift card in a plain boring envelope, it's deco not my style. My hands always itched to customise the envelope/pocket card to make it interesting and classy. 
As part of my creative routine, I will always take some time to allow the products to speak to me. The gold floral foiled vellum in Maggie Holmes Bloom collection caught my attention this time round. As I was just looking at it, I instantly knew that it would make a perfect pocket for the gift card. I measured the width & length of the gift card, just to be sure that it fitted perfectly at the end.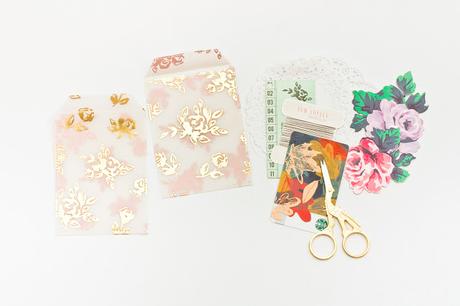 Once I'm done with the trimming, I sewed the edges of the vellum to seal the pocket. I absolutely love the details of the thread all around the pocket.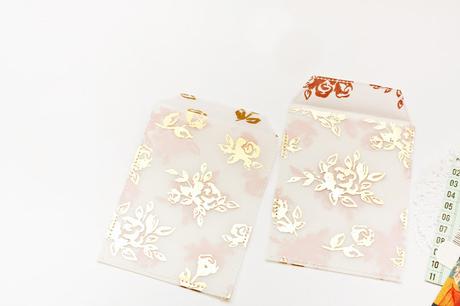 Next is to input the gift card into the pocket. The gift card has a loud graphic on it and it doesn't really match with the subtle, classy look of the pocket. So what I did was to wrap the gift card with a piece of doily. That immediately created a subtle look.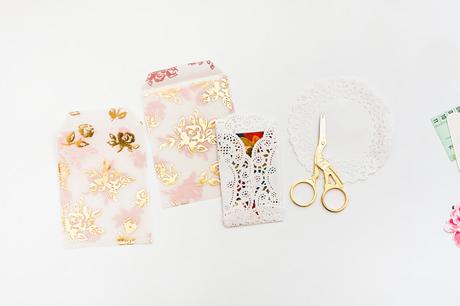 This is the final result. To finish the look of the pocket, I did a simple layering on my tag with floral ephemera, tag, chipboard sticker and a couple of cute stickers .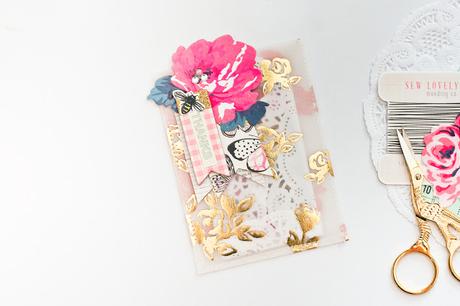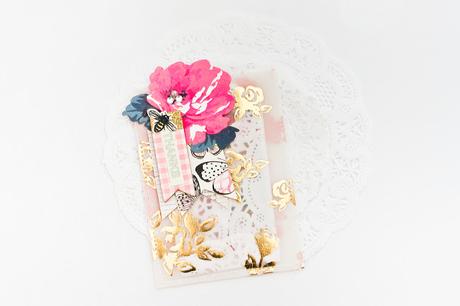 I hope you like this vellum floral gift card pocket! Thanks for coming by again :)
Xoxo Jessy