I'd like to honor my husband, Eric by creating this layout for keepsake. Eric has been an amazing daddy to our little girls and a very supportive hubby to me. He shows his love in alot of ways. We are truly blessed to have such a great man and role model in our lives.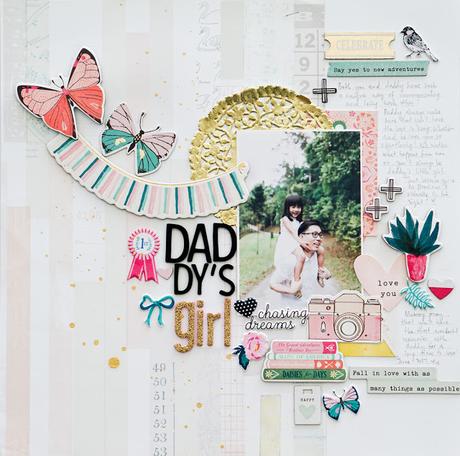 This particular photo was taken during my maternity shot before we welcomed our second daughter. This photo really shows the awesome relationship that my eldest has with her daddy. They would talk & laugh at silly things all day long. They do alot of fun things together. They are really 2 peas in a pod. So glad that my daughter got to experience all these in her childhood, especially creating wonderful memories with her daddy!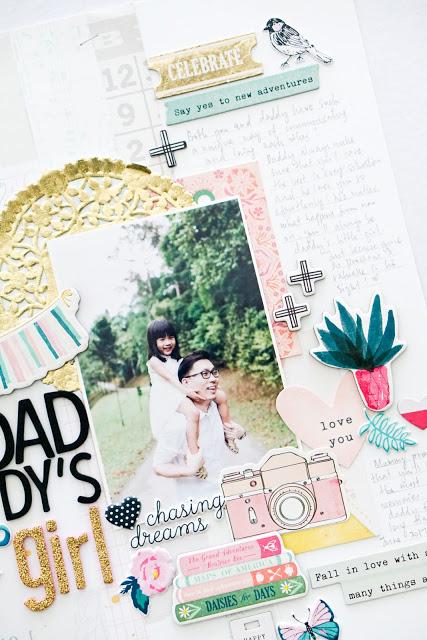 All the little elements are perfect to describe them both. And that gold doily is just perfect!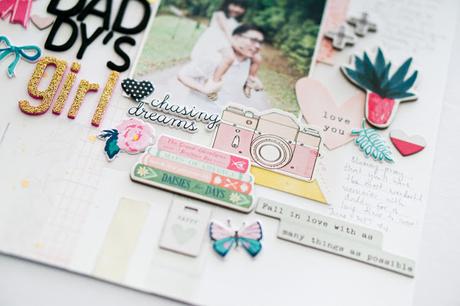 The different kind of stickers in the Chasing Dreams collection created alot of fun dimensions to my layout.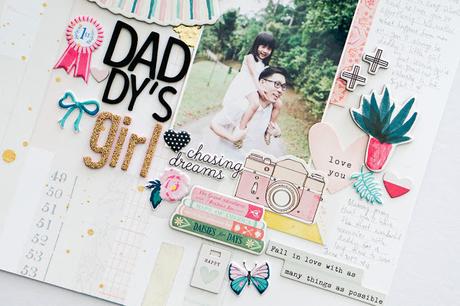 Don't you just love that gold glitter alpha with pink peekaboo at the side? That is so brilliant!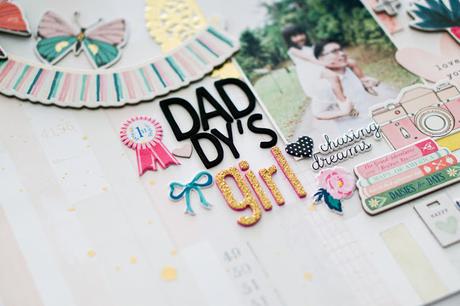 Thank you for stopping by! Have a great day!Xoxo Jessy
Supplies:Maggie Holmes Chasing Dreams 12"x12" patterned paper - KeepsakeMaggie Holmes Chasing Dreams 12"x12" Chipboard StickersMaggie Holmes Chasing Dreams Ephemera Die-CutsMaggie Holmes Chasing Dreams Thickers Gold Glittered FoamMaggie Holmes Chasing Dreams Puffy StickersMaggie Holmes Chasing Dreams Thickers StickersMaggie Holmes Gather Thickers Black Foam Stickers