Hello friends! It is that wonderful time of the year again. Yay! And it is time to take clear your stash especially those scraps you are left with. Haha. Scraps are perfect to work with, especially on a smaller canvas. You'll be surprised how you can whip something fast too. 
Today, I would like to share with you on how I used Maggie's Gather collection and turned them into Christmas tags. Seriously, I love how Maggie's collection can be adapted for different themes and festivals throughout the year. All you need is a little imagination :)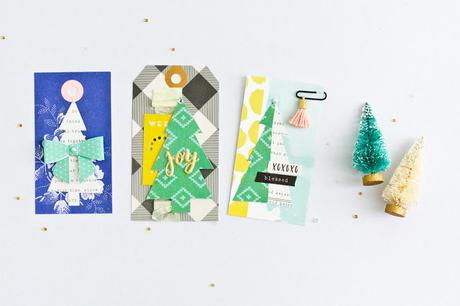 First, I picked out tags from the ephemera pack. Then I went thru my scraps and picked out papers that matched with the tags. Next, I snipped out christmas tree shape. You can always outline the trees before cutting them. Once that is done, I added in fun pieces to enhance my tags. I love how fast and easy it was!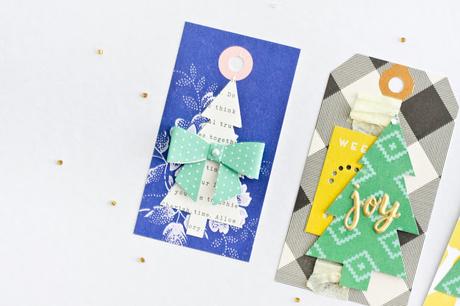 Just a little 
twist
 of 
colours & positioning embellies,
 you can create tags fast! And Christmas tags do not have to be red, green & white. It can be as colourful as these :)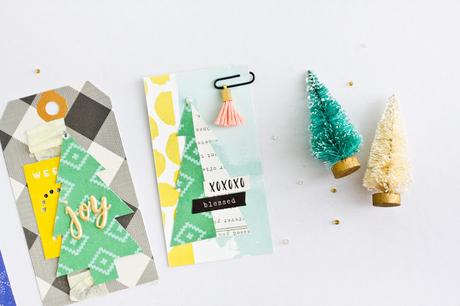 So the next time when you are running out of ideas, create something smaller to begin with! Somehow, you will find your inspirations again :)
Supplies: Maggie Holmes Gather Ephemera AcetateMaggie Holmes Gather 6x6 Paper PadMaggie Holmes Gather Mixed EmbellishmentsMaggie Holmes Gather Gold Puffy Alpha StickersMaggie Holmes Gather Accent StickersHappy Holidays! Xoxo Jessy