Whenever I get to journal in my bible, it is something that I would invest my time on! And I'm so glad that I could use these beautiful project paper pads from the Flourish & Sunny Days collection. 

With the verse Romans 12:9 in mind, I took my journaling bible out and started to create a page out of the verse. 

Choosing a verse first certainly helps to speed things up and also keep me focus on what I want to create.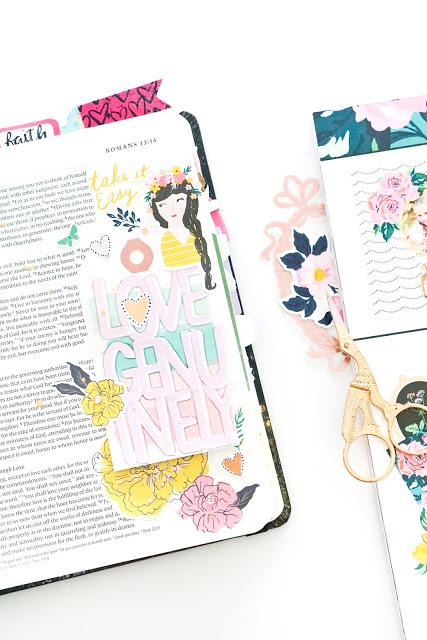 This page is relatively simple to create. To begin, I picked a tag and added the stickers to form the words 'love genuinely'. Next, I positioned the tag somewhat in the middle and added more stickers all around to enhance the page. I really love how all the elements slowly fall into place and adding that beautiful lady that to remind myself to love people around me genuinely! That surely enhance the page. To make the stickers popped out a little, I lightly traced them with pencil. Lastly, to complete the page, I splattered some gold mist.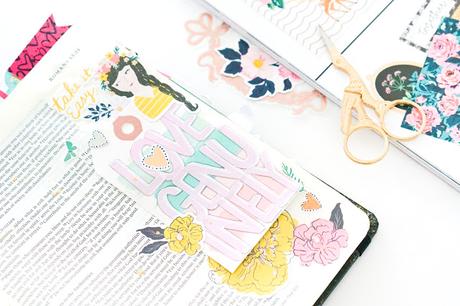 Whenever journaling in my bible, embellishments like stickers are the first I will choose. That will enables my bible to close well and keeping the pages flat too.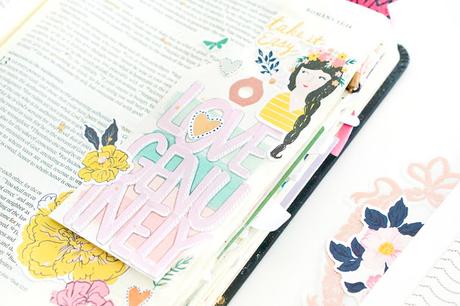 Thank you for letting me share again! Hope you have a wonderful crafting time at your end!Xoxo JessySupplies : Maggie Holmes Flourish - project paper pad, stickers.Sunny Days - project paper pad