Whenever journaling in my bible, embellishments like stickers are the first I will choose. That will enables my bible to close well. I love that I could include stickers in the Chasing Dreams collection as part of my journaling. Before I begin, I will always choose a bible verse to journal. I was sure inspired with the word shine in the heart-shaped stickers I found. Choosing a verse first certainly helps to speed things up and also keep me focus on what I want to create.
2 Corinthians 4:6 - 
For God, who said, "Let light shine out of darkness," has shone in our hearts to give the light of the knowledge of the glory of God in the face of Jesus Christ.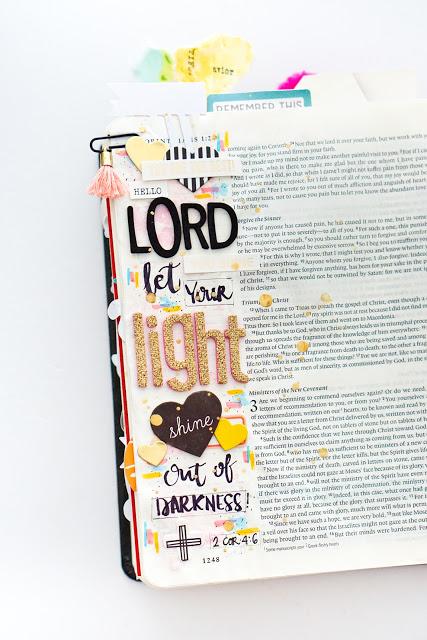 First, I chose all the alpha stickers that I want to use on the page. After positioning the alpha stickers, I filled the gap with my hand-writing. And continue to fill up the gap with more stickers. Lastly, I used a few colored brush pens to create patterns & completed the page with lots of gold mists.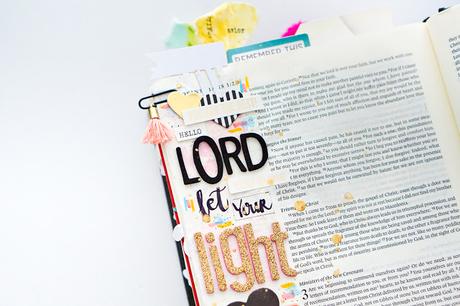 Absolutely love the gold glitter thickers with the pink pee-ka-boo! It's just perfect for this page, especially for that word 'light'!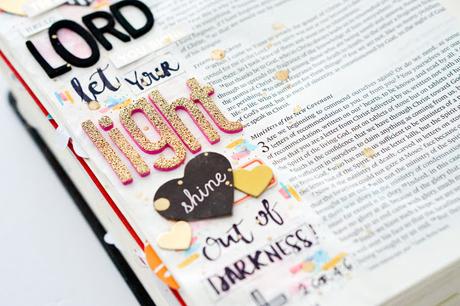 Supplies: Maggie Holmes Chasing Dreams Thickers StickersMaggie Holmes Chasing Dreams Thickers Stickers Accents/Chipboard with Gold FoilMaggie Holmes Chasing Dreams Accent StickersThank you so much for joining me!Xoxo Jessy