Hello everyone! It's Jessy here today to share with you how I used Maggie's latest collection, Sunny Days on my scrapbook layout. This collection is another stunning one.  And it is very versatile too, as always! What excites me again are the floral design, cute illustration, and the paints! Just before I begin, I will always carefully choose my products and colors to match. Let me share with you on my creative process...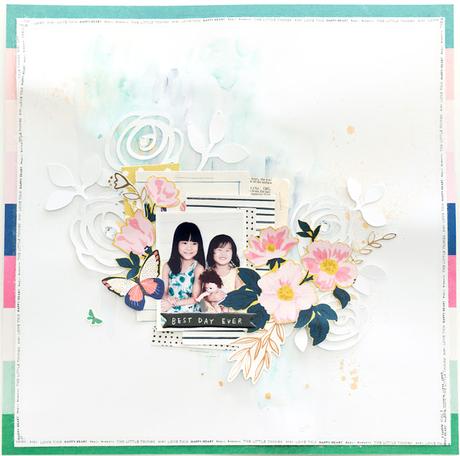 This layout was really fun to put together. I kept the whole look clean & simple but lots of cute little details to fill up. To create the background, I went with the wet on wet paint technique. I apply some water on the white background and add some paints as I go. It creates the watercolour look to my background. Once I was done with the paint, I added some splatters of mist all around to enhance the background color.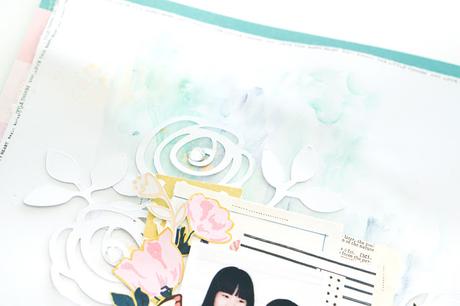 Once that is all dried, I proceeded with positioning the photo somewhere in the middle. Then I went on to pick out all the patterned papers along with the flora that I fussy cut. I really loved the idea of pairing the die cut flora that i cut with my cutting machine. Just perfect for my project!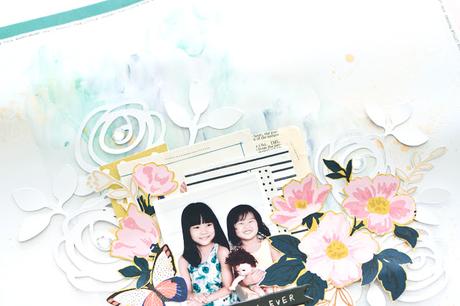 After I was done with adhering all the products onto my layout, I decided to layer onto this colorful patterned paper. I love how the colors on the products matched so well with the patterned paper. Just by rolling those cute journaling runners at the edge of the white card stock sure gave the interesting look and texture to my layout!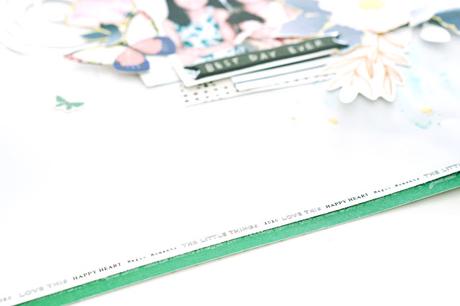 I truly had alot of fun creating the background with the paints and combining all the pretty products together! It's always a pleasure to design my layouts with Maggie Holmes' products! 
Thanks for joining me today. See you soon!
Xoxo Jessy
–