This week, I'm sharing a layout with heavy typography. In Confetti collection there are a whole variety of stickers and thickers. There are 

all unique and different from each other, yet designed to work beautifully together!
I started out with Life of The Party patterned paper as my base, then I layered Gold Foil Vellum & finished it with Lovely patterned paper. I loved how they look cohesive & not too busy. Next, I adhered the photo onto the embellished pockets and placed it in the middle section of the layout. Then, I arranged the stickers & thickers to form a fun phrase "Be Happy, Love Always".  
I completed my layout with ephemera shapes & cute stickers all around the layout. 
This layout is created in mind with a little advice for my little girl ... to always stay happy & always have a loveable heart.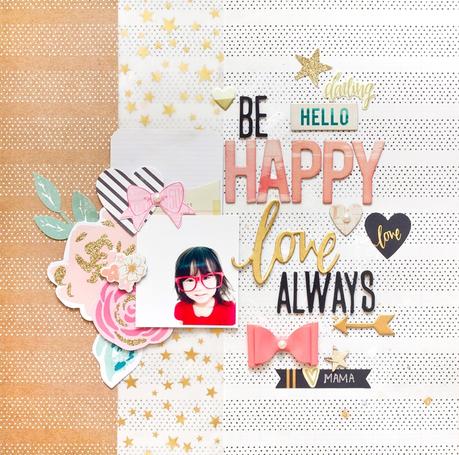 Here are the close-ups shots: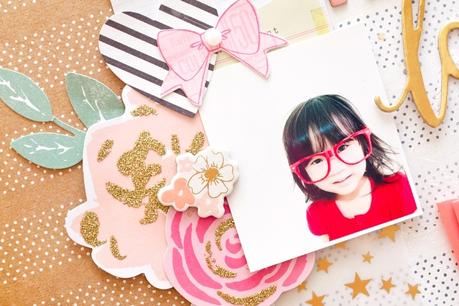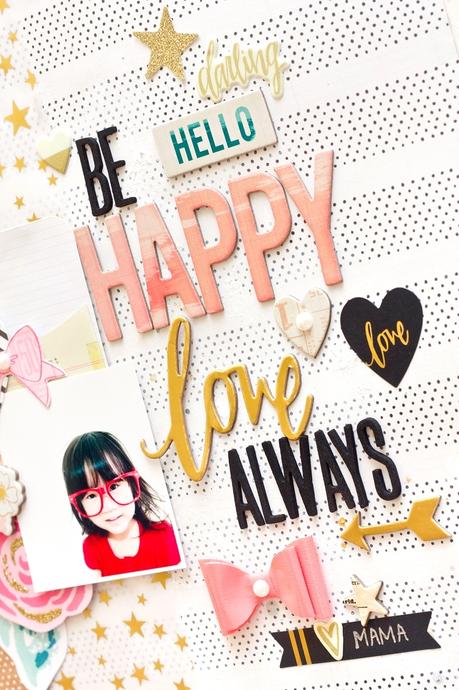 Thank you for letting me 

share with you today! 
Have fun crafting!Xoxo Jessy