I have always loved to alter tags or gift cards to use on gift packaging. Often times, I will use scraps that I can find in my stash. That way I don't have to put the little pieces away and forget about them. Just by using scrap & pieces on the tags, I can use up my supplies. I'd store it in a container and just pick them up whenever I need them :)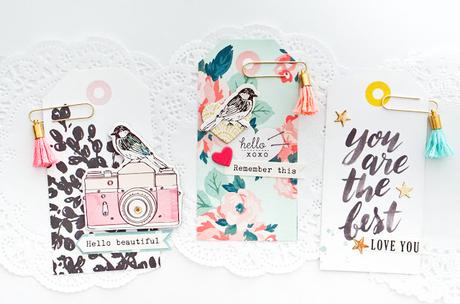 Adding embellishments like chipboard stickers, ephemera die-cuts, sentiment stickers will sure add dimension to the tags. By layering the embellishment onto each other will also enhance the look of the tags too.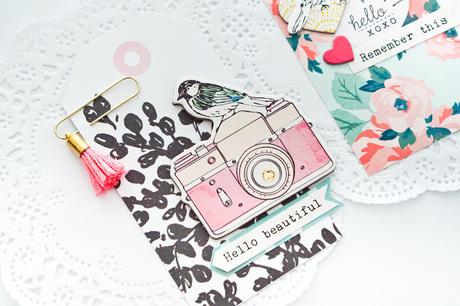 Don't the paper clip and little tassel go along so well? It sure gives the classy look to the tags.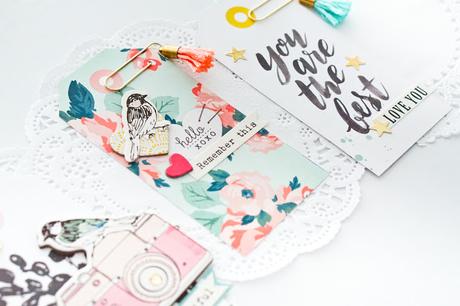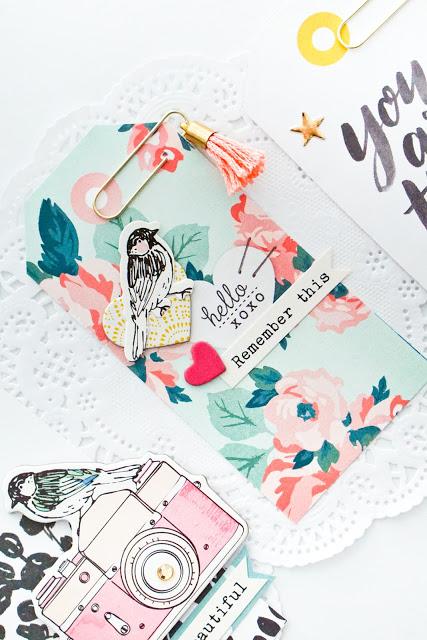 There is certainly no right or wrong way to create, just enjoy the process! 
Supplies : Maggie Holmes Chasing Dreams 12x12 Patterned Paper - AdventureMaggie Holmes Chasing Dreams Ephemera Die-CutsMaggie Holmes Chasing Dreams 12x12 Chipboard StickersMaggie Holmes Chasing Dreams Accent StickersMaggie Holmes Chasing Gather Mini Tassels
Thanks for coming by! Xoxo Jessy