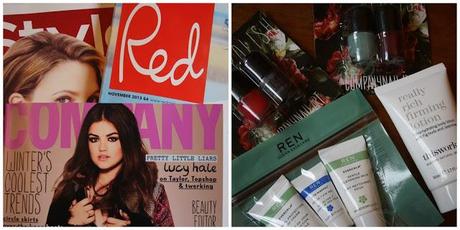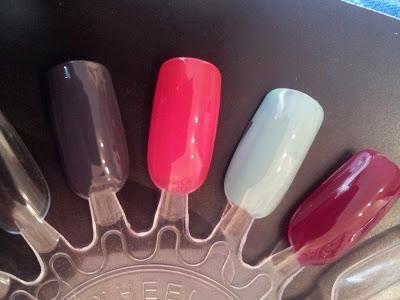 Magazines do have some fantastic beauty freebies sometimes and this month they all seem to be doing it.
I thought I would share with you some of them as they really shouldn't be missed.
For those of you who are nail polish addict like myself, check out Company Magazine. You get two free mini polishes and there is two sets to collect. All four of the polishes are gorgeous and I know I will wear them all.
Ren fans make sure you check out Instyle where you get 3 mini Ren products. The Ever Calm Gentle Cleansing Milk (a big favorite of mine)Vita Mineral Active 7 Eye Gel and Ever Calm Global Protection Day Cream. These are all lovely products, great for trying out the brand or for taking on a weekend away. 
Lastly is Red Magazine, where you receive a free mini This Works product. There are two to choose from, the Really Rich Firming Lotion or the Daily Boost Body Scrub. I have already used the Firming Lotion up and really liked it.
A quick mention also to Marie Clare which is giving away a L'Occitane Hand Cream. If I didn't already have a couple of these on the go I would of picked this up. It is a fab hand cream.
Will you be picking any of these up?