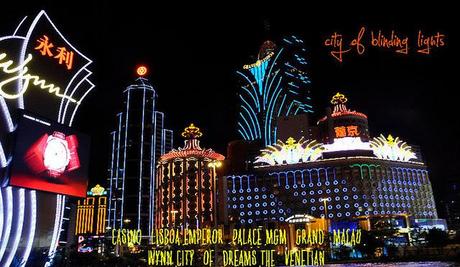 Macau is known to many as the Vegas of the East because of the large casinos/hotels like MGM, Wynn and Venetian operating here. We were supposed to go here when we did our 2009 Hong Kong trip  but due to some changes in our itinerary we skipped the visit to Macau. Fast forward to 2010, we eventually found ourselves here with no plan because it was a sudden trip.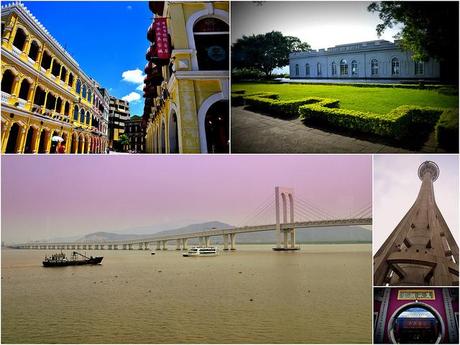 Largo de Senado-Macau Museum-Macau Tower-A ma Temple
I was surprised when I found out that the casinos here generate more than what Las Vegas earned which in turn gained them recognition as the gaming capital of the world. In spite of all the casino related activities , Macau is actually more of a laid back experience which is a contrast to the fast pace style of neighbor Hong Kong.  The unique blend of Chinese and Portuguese are evident in their culture,  architecture and of course food.  This is to say that there is simply much more to Macau than shuffling chips and gambling.

City of Blinding Lights ( August 2010)Ramblin' and Gamblin' – Casino Hopping in Macau - The Macau Walkabout - Macau Tower