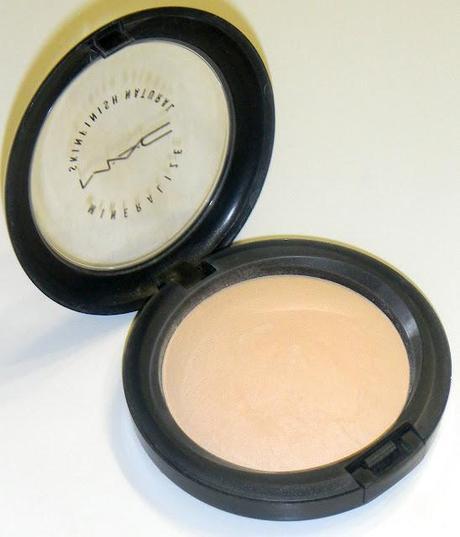 I know I'm probably the last person to jump on the MSFN bandwagon but I had a good reason: I absolutely hate powder foundation.  I can't stand a powder-y look on my face and they only seem to last about 10 minutes on my skin.  But on a whim I tried out my friend's MSFN and could not believe how well it worked, it gave amazing coverage and had a beautiful natural finish to it.
I've always been a liquid foundation kind of girl but lately I've found myself wanting something lighter and quicker to put on so I finally went out and picked up the MSFN in Light Plus.  This has become my go to every day foundation and I couldn't be happier with it!  I apply it with my Benefit Bronzing Brush and a light dusting over my face (with a little concealer applied beforehand) gives me the perfect amount of light coverage that lasts for hours and best of all it doesn't look like powder on my skin! :)
I can't believe it's taken me this long to pick up this product--but now that I've tried it it's something I'll be repurchasing over and over.
What's your take on this powder?  Love it or Leave it?