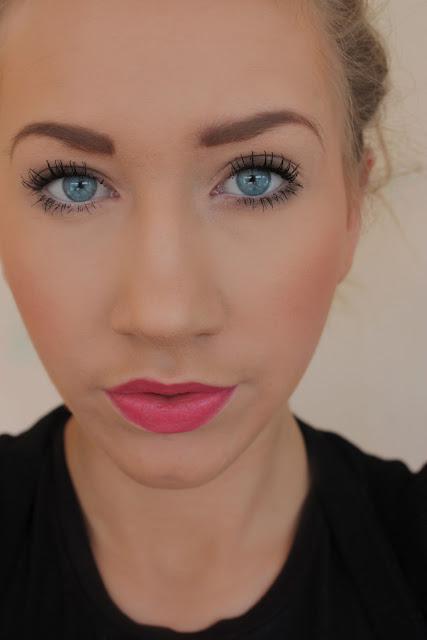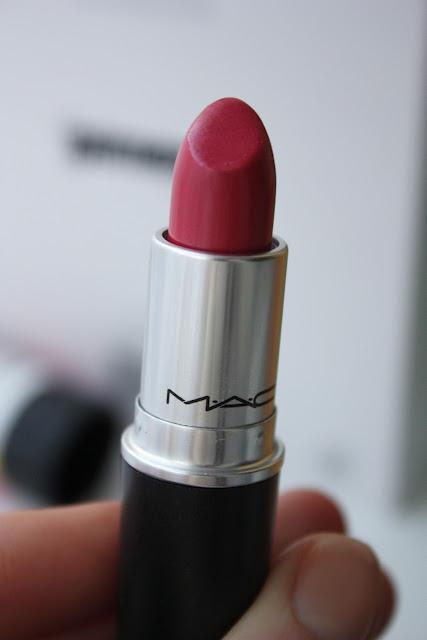 This has to be the first Lipstick I've actually brought from MAC that ISN'T a nude. Ok, so I've technically only bought 3 Lipsticks now, and I'm very decisive on what colours I choose. I need to make sure it's a color I'll actually get a lot of use out of because I find £13.50 is quite pricey for the amount I earn and I can't possibly afford to splash out on a Lipstick I'll only wear once or twice.
I have, however, 'splashed out' on a less nude, more colourful, Lip color. Say hello to Speak Louder - the name says everything.
I absolutely fell in love with this Lipstick. The color really suits my colouring and enhances everything! The texture is pretty good.. It doesn't dry out my lips but also doesn't keep them glossy. 
The finish is Cremesheen and I found that this finish lasts a hell of a lot longer than most of my lipsticks but can be slightly drying.
The color is on the blue side of red (if you get me blud).. So it's a more purple-red-pink than just pink!
The staying power is remarkable. I looked for the famous lip stain on my glass of juice this morning, and there wasn't a single bit of colouring. I also only applied twice while at work and it stayed on my lips perfectly, for a good 7 hours!
I love the color. It's the reason I bought it. But the other details make this my number one Lippy at the moment.