On my 35% off discount day at MAC, I blogged that I bought this lipstick. This very quickly became my "go to" lipstick. I'm a lip balm kinda girl and for me to reach for any lipstick nearly every morning now is a big deal for me. I was a MAC lipstick virgin until a couple of weeks ago when I bought three in two days. Other than that, I only owned a fake MAC
Lady Gaga
one off ebay. Not good.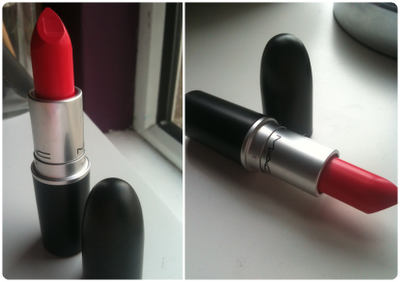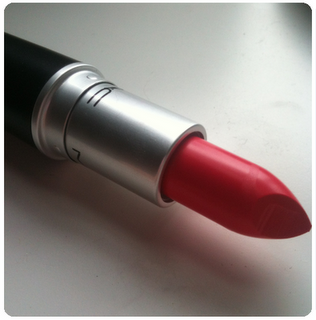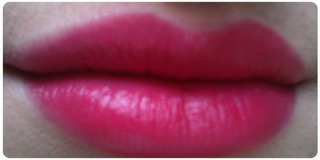 MAC - Impassioned
This lovely color is
Impassioned
and it's an amplified color lipstick. It's a gorgeous bright pink and perfect for the Summer which is just around the corner. The color is currently in the
Fashion Sets: Europe & Africa
collection however, I'm sure I read somewhere that it is also available normally. The formulation of this lipstick is amazing. It's so creamy and easy to apply. I apply it with a really cheap lip brush and it's lovely. I first exfoliate my lips with
Lush Sweet Lips
, I then apply one coat of 
Vaseline 
 wait about a minute and blot of any Vaseline residue. I then apply the lipstick. Depending on how vivid and bold you want the lipstick, just blot your lips more. This just helps the color look flawless and your lips look totally kissable. The one thing I love about this lipstick is that even when the lipstick has worn off, the color is still very visible. It's as though the color stains your lips, which I love and it seems to last a couple of hours without having to re-touch it anyway.
I have two other MAC lipsticks, one being
MAC Red
which I haven't worn yet and the other being
Crosswires
,
which I really like as well. I'm totally in love with lipstick now and will definitely be buying a lot more. They all retail at £13.50 which I think is reasonable as the amount I've been using of
Impassioned
is a tiny tiny amount so it will last me ages. I'm also using this lipstick in my kit, so I've been scraping it off with a spatula and not my brush or putting it directly onto my lips. I am so happy that I bought them and I can't wait to start up my little MAC lipstick army.
Have you tried any MAC lipsticks? What are your favorite shades?