I've been meaning to do this post for a while now, but kept forgetting to take pictures of the lipstick. If your wondering why it's all chunky looking on the end, it's because I slide a bit off with my make-up spatula and then apply it. I do this so I can use it in my kit, however I probably will end up buying another one because I use this so much!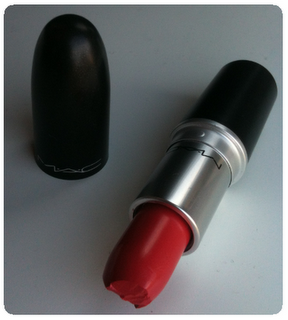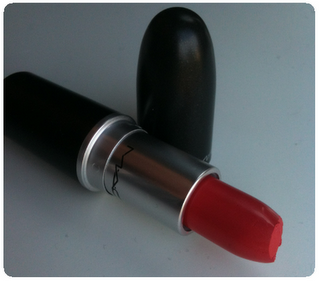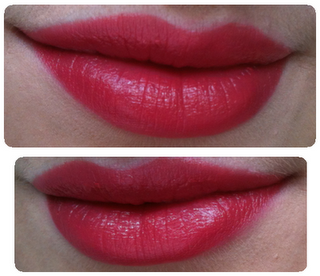 This lipstick is utterly gorgeous. A subtle peachy/orangey red, it looks lovely with

 all sorts of different looks.
Crosswires is available in the normal line so luckily, it's not limited addition! I was lucky enough to get this on my 35% off MAC day, so you've probably already heard me talk about it loads. 
This lovely lipstick lasts for a good couple of hours. I've noticed that even after I've eaten and had a drink, that it's still really visible. This one is so easy to apply as well. As it's not such a bold colour, I blend out the edges with my finger for a more "natural" effect. It's so creamy and just glides across the lips. I definitely recommend if you haven't tried it already. It retails at £13.50 which seems a lot, but I love this color so much and the quality is so brilliant that I'm happy to pay it.
I'm so impressed with MAC lipsticks. As I keep saying, they are my new favorite and I will be buying plenty more as their lipstick collection is incredible.
Have you tried this lipstick? What's your favorite MAC shade?