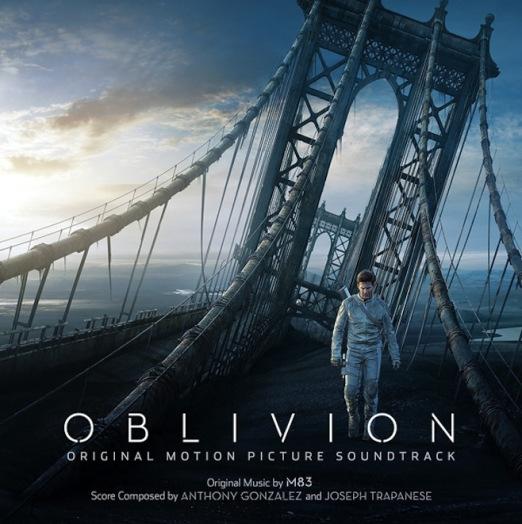 Anthony Gonzalez from French electro group M83, has taken on the challenge of scoring Joseph Kosonki's forthcoming sci-fi film 'Oblivion', alongside Joseph Trapanese.
The cinematic track immediately screams 'Blockbuster' with its epic instrumentation and soaring vocals from Noreweigian singer Susanne Sundfør. 'Oblivion' serves as the follow up to the already previewed track 'StarWaves'.
The title track was unveiled as Zane Lowe's Hottest Record on BBC Radio 1, where Anthony commented:
"It was hard work, frustrating and rewarding; A lot of mixed feelings. You're not only working for yourself but the director and the studios. You're not your own boss and have to make sure everyone is happy… It's my first score and I don't have a lot of power or say on a lot of things – and I felt that pretty quickly."
M83 formed in 2001 and have gone on to release six albums including the 2011′s Grammy nominated album 'Hurry Up, We're Dreaming'. They also enjoyed massive success with the infectious track 'Midnight City'. With one soundtrack already in the bag, Anthony is set to score a more indie sounding soundtrack for his brothers upcoming film. 2013 will also see a new M83 album in the works, so quite a busy year ahead.
The Oblivion soundtrack drops April 9th via Back Lot Records, while 'Oblivion' starring Tom Cruise, hits cinemas April 19th. You can pre-order the album now via iTunes.