Mysterious Ways is one of the rare polishes that I bought without looking at swatches. It looked too pretty in the bottle!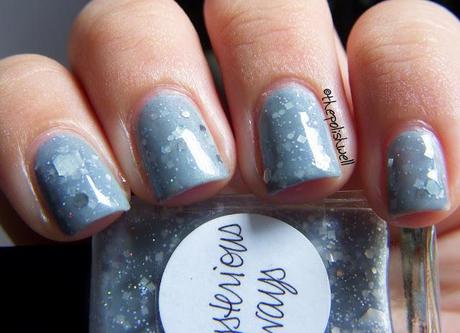 Gahhh!! I'm about to go nuts trying to get this to photograph properly - it's not as blue as it looks in this pic; it is more gray like the pictures below.
Mysterious Ways is a gorgeous dreamy-looking polish with a milky blue-grey base filled with white/silver glitters of different shapes and sizes (I believe I saw a diamond glitter in the bottle!). There is also a scattering of holographic glitters that adds to the dreamy, mysterious look. Really pretty and delicate :L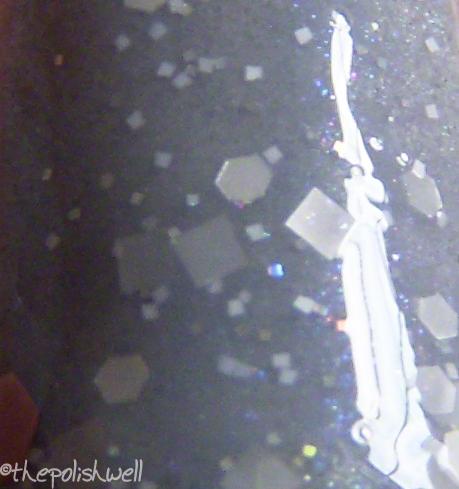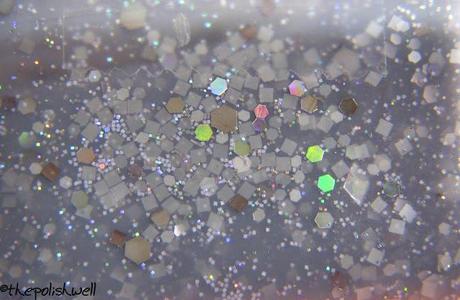 Bottle shot of Lynnderella Mysterious Ways
Here's the underwear polish that I used for Mysterious Ways:- Misa Grey Matters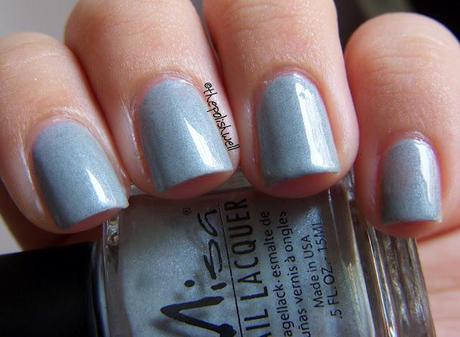 Grey Matters is the only Misa I have in my stash. It's a light gray (again, not as blue as in the pic above; more like the pic below) with silvery shimmer and black 
specks
! I don't quite know why I'm such a sucker for the speckled look but I really love it! :O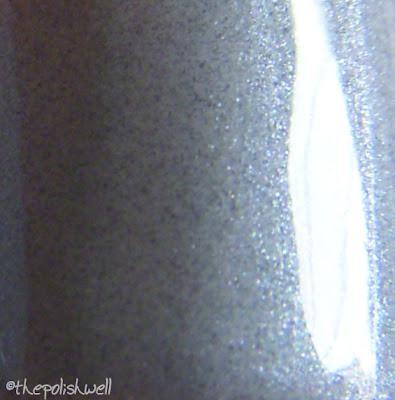 *love*
Hmmm, I'm loving how the gray looks so clean on my hands. What about you? Are you into neutrals too?
xoxo,
mich