Yes yes yes! I just joined the bandwagon of Luxola.com Shopping lovers. Sounds different lol.Luxola is known to all the beauty junkies that it stocks all the luxury and most loved brands starting from Sleek,Beauty Blender,Sigma,Zoeva and many others. I visited their website a while back and disappointed to know that there is no shipping to India. But you see, that day I wished so much that they would ship to us,Indians. That wish is now officially fulfilled. Luxola.com now ships to INDIA. How cool is that..
The best part, you can now shop from them and get a
flat 30% off storewide. Use coupon code
BLX-APOORVA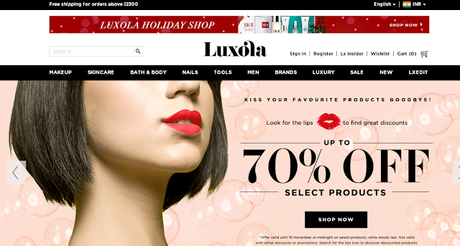 Luxola.com Online Shopping - Makeup Haul ft Zoeva
About LUXOLA.COM (in their own words)
Our story:
After spending a few years working in Southeast Asia, skincare-product addict Alexis Horowitz-Burdick discovered a lack of reliable and efficient e-commerce platforms offering a vast range beauty products within the region, and decided to step up to the task. Luxola was born in mid-2011. 
Achieving the overwhelming support of both consumers and investors, Luxola has very quickly grown into becoming the #1 destination for beauty in Southeast Asia, serving customers in Singapore, Malaysia, Thailand, Indonesia, Australia, India, Philippines, Hong Kong, Brunei, and the United Arab Emirates.
Luxola prides itself on:
Providing outstanding customer service and swift delivery – as quickly as on the same day in many markets.
Bringing the best brands from around the world to one accessible platform, and ensuring that every product is 100% authentic. Today, Luxola works with over 200 of the worlds' leading brands and carry over 4,000 products.
Offering beauty education and creative inspiration to consumers through engaging platforms like our magazine LXEdit.com and our virtual makeup studio LXStudio.
About ZOEVA
The goodness of German innovation, along with exquisite beauty tools is what Zoeva has to offer. It is a German brand founded in 2008 at Frankfurt. The name Zoeva, means celebrating yourself and being aware of unique beauty and the power of seduction. Its color cosmetic line of products includes make up brush sets, eye liners, lip make up, eye makeup, and lot more. Zoeva is now in India to give freedom of style to women who love flaunting their classy and elegant personality.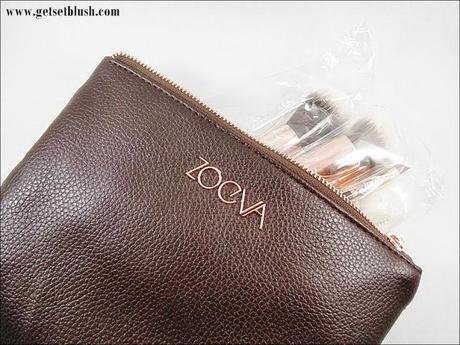 Luxola.com Online Shopping - Makeup Haul ft Zoeva
I got this Zoeva's Rose Golden Luxury Set which includes 8 rose golden brushes + 1 brown Large Brush Clutch. 
Zoeva's Rose Golden Luxury Set
Price - 5,193.50 INR 
You can get the set here
Inspired by the dazzling explosion of pink and gold, the Rose Golden Luxury Set is downright divine. Stored in a sleek, classy clutch, the luxurious brush collection comes with eight essential handcrafted brushes for your everyday makeup routine. The kit comes with both, high quality natural hair and synthetic taklon bristles, so it can be used with cream and powder based products.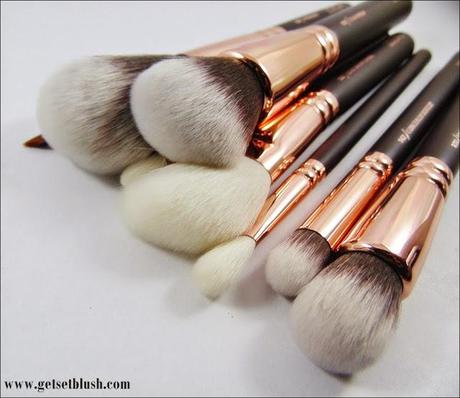 Luxola.com Online Shopping - Makeup Haul ft Zoeva
This is like my most loved brush set till date. I loved the leather clutch which manages to keep this brush set clean and travel friendly.The brush set consists of 8 superbly carved brushes with a rose gold rim which makes them look super classy and adorable. The bristles are amazing and are soft on skin. I feel these are of the genre "luxury". Just holding them feels great :P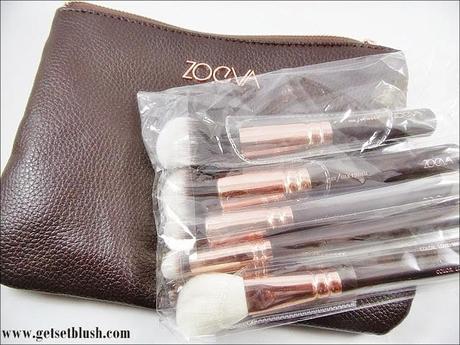 Luxola.com Online Shopping - Makeup Haul ft Zoeva
The set consists of  8 brushes which are Silk Finish foundation brush, Powder Brush, Luxe Sheer Cheek Brush, Face Shape Brush, Luxe Petit Crease Brush, Concealer Buffer Brush, Luxe Soft Definer Brush, Wing Liner Brush.
Out of these, I already started using wing liner brush and powder brush. These are working just great for me. You may expect some winged eye liner tutorials in near future.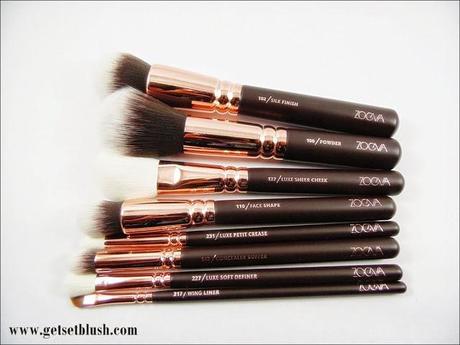 Luxola.com Online Shopping - Makeup Haul ft Zoeva

Zoeva Graphic Eyes

I have got them in Regency, Glance, New Jewels, Opulence.

Price: 476.50 INR

You can get them

here About:

Get gorgeous statement eyes with this champagne beige with crystal shimmer, ultra smooth and waterproof eyeliner. The Graphic Eyes+ Collection combines the smoothness of a liquid liner with the ease of application of a traditional pencil without compromising in quality or makeup result. 

Benefits

The powerful pigmented liners are free of fragrance and parabens. Once dry, they are designed to give you a super long wear and waterproof finish - no matter how busy your day is.

Highly pigmented, intense colours.

Dermatologically approved. Free of parabens and formaldehyde.

My Mini Review:

These are highly pigmented and buttery like texture. I have already used Glance. Trust me, it stayed on for almost 10 hours on my oily lids.I will share the full review sometime later.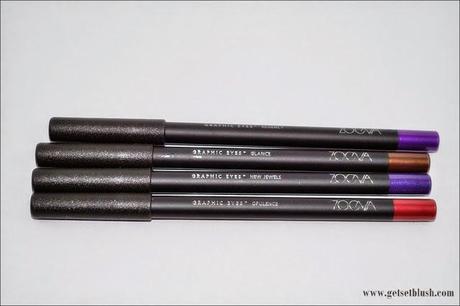 Luxola.com Online Shopping - Makeup Haul ft Zoeva
ZOEVA Luxe Cream Lipstick
Price : 762 INR
you can get it here
A long-wearing creamy lipstick, full of luxury and pigmentation that guarantees comfort from the very first application. 
Enriched with ivy, mallow and elderflower, this vegan formula provides an instant moisturizing action for your lips. Bring out the woman in you! 
Instantly nourished lips with an elixir of ivy, mallow and elderflower  Creamy, luminous finish  Minimalistic packaging design
Vegan // Paraben-Free // Free of Phthalates // Made in Italy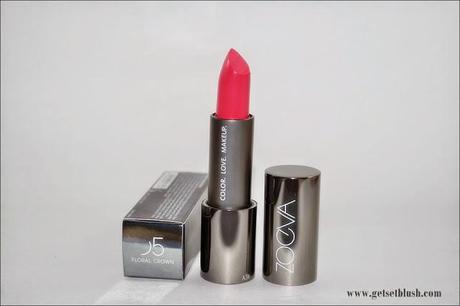 Luxola.com Online Shopping - Makeup Haul ft Zoeva
The lipstick is super creamy and the shade 05 Floral Crown is very pigmented and is a coral pink. The packaging is stylish and classy. The bullet has a magnet which locks with a click sound when you close it. Good concept. I haven't used it yet. I will write a detailed review after using it.
With the lovely Zoeva stuff, I was gifted a ModelsOwn Nail Paint. This one looks cute and the nail polish has all the gold glitters.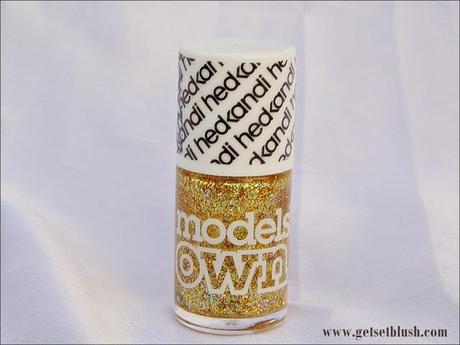 Luxola.com Online Shopping - Makeup Haul ft Zoeva
My Rating:
5/5
Recommendations:
I know most of you wanting to own Beauty blender,sleek and many other famous brands that would ship safely to your home, you can directly visit luxola.com and order goods. They are currently running some great offers like gift boxes and value boxes and few makeup are upto 70% off.
Don't forget to use the coupon code BLX-APOORVA at check out to avail flat 30% off.
Have a great shopping time ahead with LUXOLA.COM
ps:
Offer is valid till 11th December.
The brands listed below are non-discountable and more information can be found in our FAQ page on the website:
Dercos by Vichy,
Dr. Wu Clinical Skincare,
Real Techniques,
SkinCeuticals,
Sigma Beauty,
Vichy,
ZOEVA