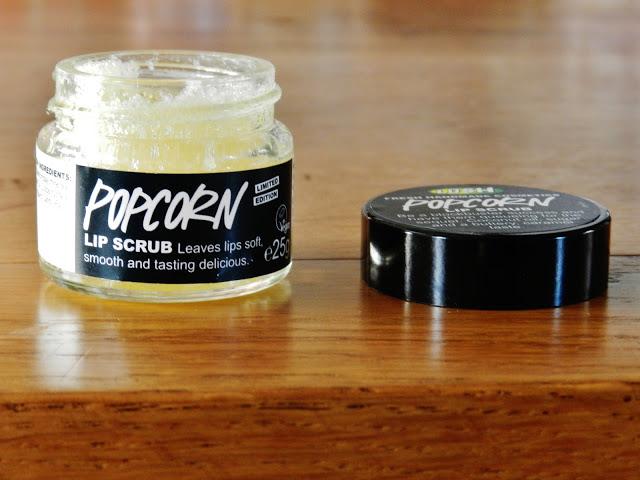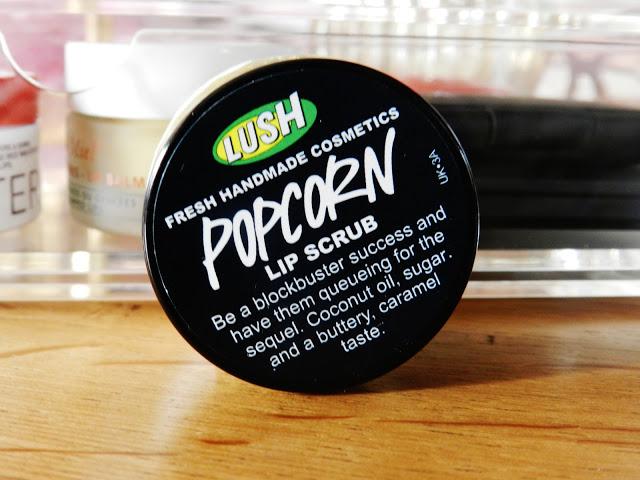 Popcorn Lip Scrub - £5.25
I was super excited to try out this scrub from Lush. Truth be told I'd never bothered to go out and purchase one until now, opting instead to create my own from the ingredients I've had available at home to me - FYI brown sugar and a little olive oil work wonders!
Having heard a lot about this little product though, I thought I'd give it a go to see what all the fuss was about. I can't lie - the end result is much the same as what can be achieved with the home-made (much cheaper) version. Once applied and rubbed in thoroughly, it does a good job of getting rid of that pesky dry/peeling skin. However, I can't deny that it smelt a-ma-zing and tasted much nicer. Let's not deny the fact that we all enjoy licking off the sugary remnants after we've applied ;) I love the cute little pot that it comes in, which makes it the perfect travel size - and so I definitely think I'll be looking into trying the other flavours available (bubblegum & mint) once this one runs out.
Though this isn't an essential within your lipcare routine, it's definitely a nice little luxury to have at hand, especially for when you're feeling too lazy to make your own.
Has anyone else tried this product? What did you think and which flavor took your fancy?