Good day dear readers! Because it's Holy Thursday today and no meat is allowed on our dining table, I made these simple yet delicious lumpia.  Still full of protein with the togue (mung bean sprouts), this is an excellent alternative for meat this Lenten season.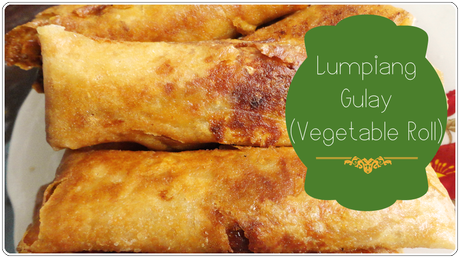 For this recipe, you will need the following:
1.  Chopped vegetables (carrots, Baguio beans, and cabbage)
2.  Mung bean sprouts
3.  Garlic, minced
4.  Onions, chopped
Optional:  Diced potatoes
You will also need salt and pepper to taste and of course, the lumpia wrapper.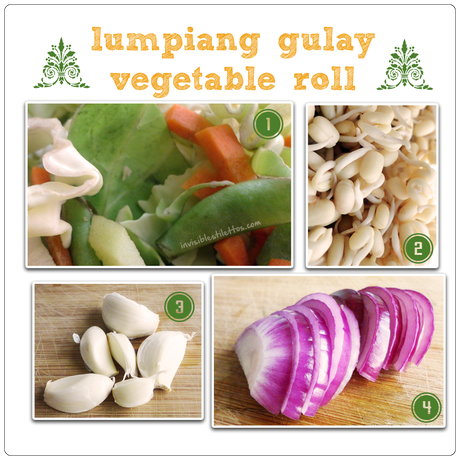 In a frying pan, put oil on medium heat.  When the oil is hot, add in minced garlic and sliced onions.  Saute until onions caramelize and the garlic is lightly toasted.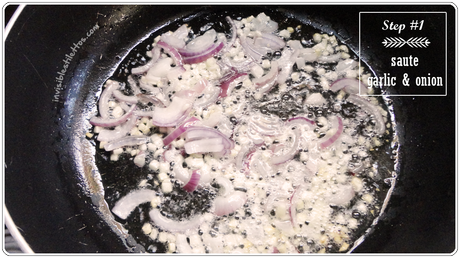 Next, add in all the vegetables.  We will just need to half cook the vegetables at this point.  Adding potatoes to this recipe will make the texture more "creamy."  Add salt and pepper to the vegetables.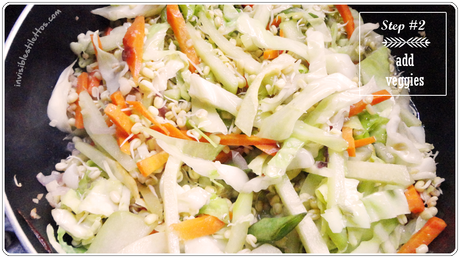 Once the vegetables are half cooked, let it cool for a bit.  Get a piece of lumpia wrapper and place a spoonful or two of the vegetables to one side.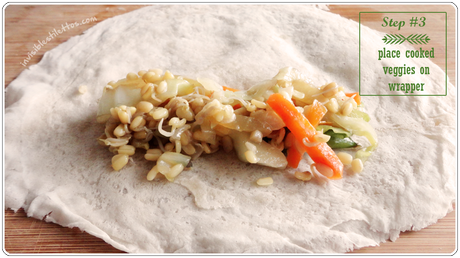 Fold both the left and right side of the wrapper then roll until you reach the other end just like we did on our dynamite sticks recipe.   You can also seal the ends with a bit of water so that the wrapper stick together and won't unravel the contents.  Repeat this step until all vegetables are wrapped.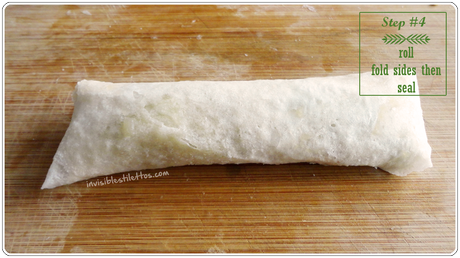 Heat oil in a pan about an inch deep then place your prepared lumpia then fry until golden brown.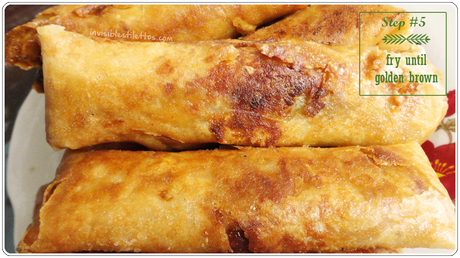 Drain excess oil from the lumpia by placing it on a clean paper towel.  You can now serve your vegetable lumpia with spicy vinegar :)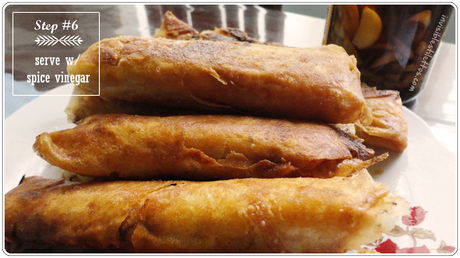 Enjoy guys!
Pray, reflect, and thank God for all the blessings :)