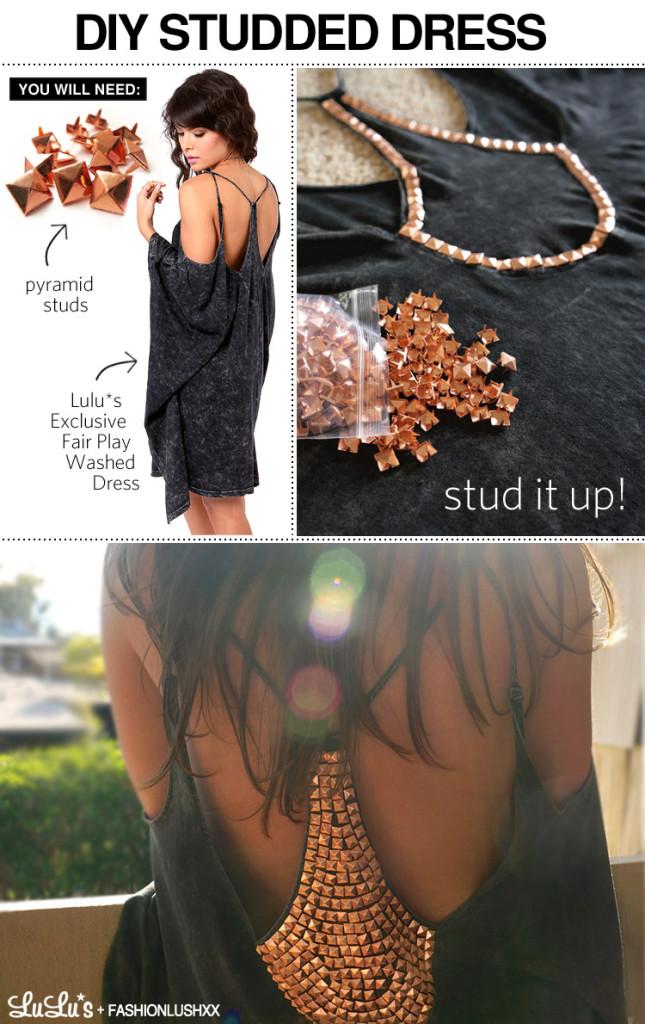 To all my fellow online shopping addicts, if you haven't shopped LuLu*s yet, you're really missing out. Stop spending all that money on those expensive sites, Lulu*s has all the hottest shit for half the price.
I've collabed with them before on a easy breezy DIY project (seen here), so when they wanted to do it again- I was all in. I have, and probably always will be, obsessed with studs…. when done right. I must say, I am really over all those tacky cheap studded pieces, usually with some kind of upside down cross. They are giving studs a bad name.
The key is to a studded DIY is to get quality studs (I get mine here). A while back I scored some rose gold studs, but since I was having a creative block, they were just collecting dust. When I got the opp to do another DIY with LuLu*s, I knew I had to put those bad boys to use. The Fair Play Dress, with it's sexy back, was the perfect canvas for some edgy embellishments.
To see how it was done, check out the feature HERE!!