The search for the perfect suitcase began, strangely, with the discovery of the perfect suitcase. See the classy blue and beige numbers below? Globetrotter is the brand, and they make classic suitcases like no-one else in the industry. But unless you've got a spare $2000 to spend on luggage you'll probably want to know what other options are out there. So, I warmed up my clicking finger and went on an internet search that, while not exhaustive, has hopefully unearthed a few gems (all under $600) that you can add to your luggage short-list.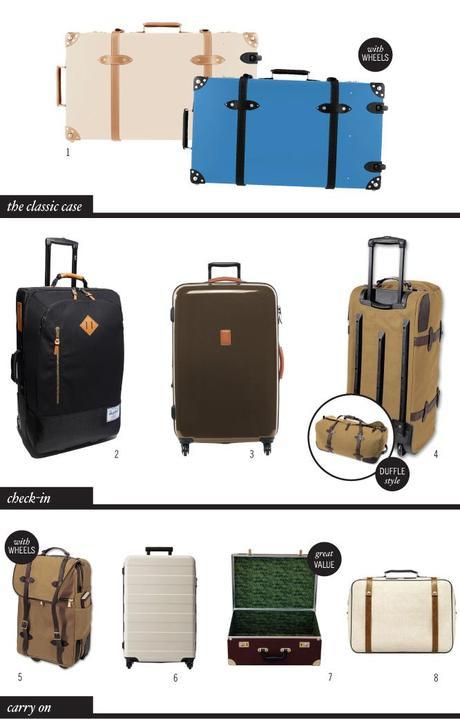 The Classic Suitcase: Globetrotter 33″ Extra Deep Suitcase with Wheels.
Check-in: Herschel Supply Co. Parcel XL Roller, Longchamp Boxford Suitcase with wheels, Filson Wheeled Duffle – Large.
Carry-on: Filson Wheeled Carry-on Bag, Muji Hard Carry Travel Suitcase, Trunk & Orderly Weekender Case, Zara Canvas Suitcase.