I am so happy to be able to continue this interview series with the very gifted Luci Zoe.  Although Luci does use apps to process her work, her images have a pureness about them that is very compelling.  I hope you enjoy my conversation with this very talented iPhone photographer.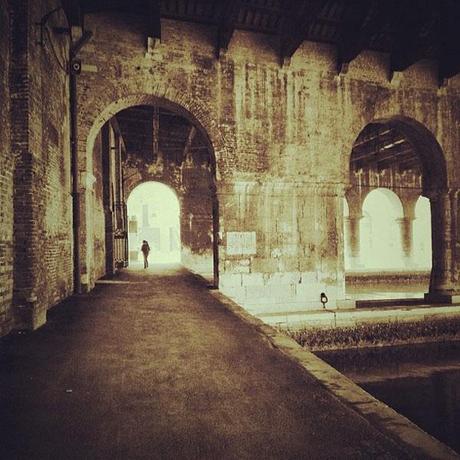 Geri:  What is your name and where do you live?  
Luci:
My name is Luci Zoe and I live and work in New York City, with a home in the Catskills Mountains in upstate New York. I spend a lot of time in both places, providing me with a weekly stark contrast in perspectives and views.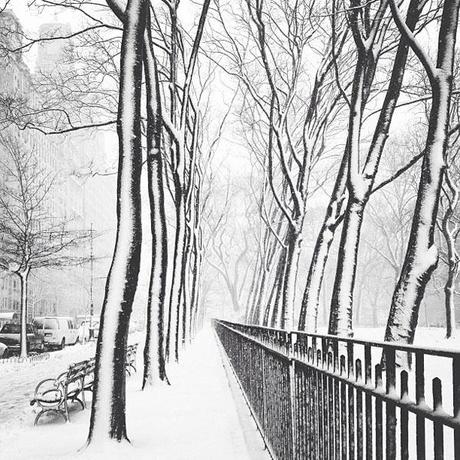 Geri:  How did you get started with mobile photography?
Luci:  I got an iPod for Christmas in 2011 and started downloading apps.  Somehow I ran across Instagram, downloaded it and started taking photos with my iPod.  That was in April 2012.  I played with it over the summer, downloading more photo apps, started experimenting and by July I knew I needed to upgrade to an iPhone, with its much better camera.  I was an instant IG Addict, couldn't stop, couldn't  put it down.  I read interviews and articles about other IGers and mobile artists I admired to learn about the apps they used and how to get certain effects.  I experimented with a lot of different apps, filters, and cameras.  I'm also an avid traveller and like to get out into the world, so was immediately attracted to the international aspect of platforms like Instagram where you could follow people from the far reaches of the planet and get to know them and their culture through their photos.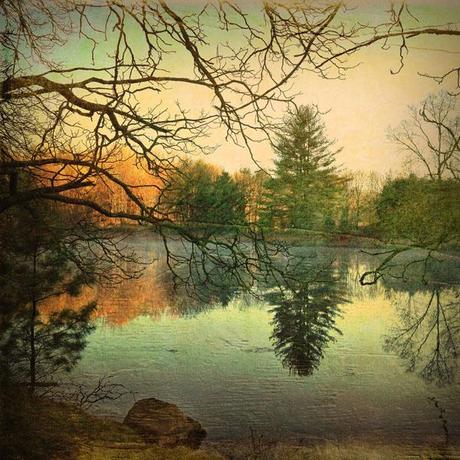 Geri:  What device do you use?  
Luci:  I use the iPhone 4 exclusively, although I have a fairly impressive camera collection.  I have always carried a camera with me, for many years, especially after they went digital and became so compact.  My background is in libraries and archives, so I have a natural tendency to document and preserve everything, which makes the iPhone camera and these mobile technologies a dream--having access to a good, lightweight camera at a moment's notice is a marvel.  Now I find that I am completely committed to the iPhone and mobile photography.  I have always held fast to Ansel Adams' premise that its not the camera, but the eye and vision of the photographer to capture the moment, mood or tone, employing one's innate unique vision to paint with light in this medium.  Didn't he, or some other wise soul, also say that the best camera is the one you have with you?  I agree.  And I always have my iPhone.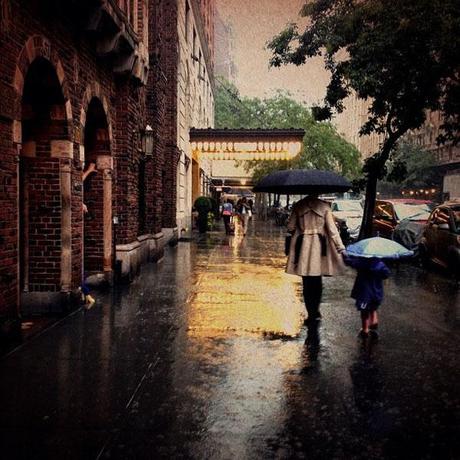 Geri:  Do you have a traditional photography or art background? Luci:  Actually, I do.  I studied photography in college, had a darkroom, even taught photography for several years before I moved to New York.  I sold all of my equipment when I moved into a 5th floor walk up apartment in the East Village in 1989 and my passion for photography and image-making morphed into a new phase.  Out of the darkroom.  Which was fine, really, as the chemicals were starting to get to me. I continued to shoot like a maniac, getting my prints developed from the negatives and planned to eventually get back to printing and hand-painting photos one day when I retired.  When I was growing up in Kentucky, my closest friend's father was a portrait photographer who had a beautiful photography studio downtown.  We spent countless hours there, playing in the darkroom and also posing as he set up and tested his lighting.  Then he would hand-paint his photos, and turn them into big, gorgeous oil portraits.  So when I first started out in the field, I was printing on soft paper and hand-painting the photos with colored pencils or oils.  Thus, the notion of altering photos and using the image as a base for layered art came naturally.  Then along came digital cameras, memory cards, external hard drives and Photoshop.  I bought a good color printer to share casual shots and then started making use of the Apple products and tools for making books to share or simply to preserve a collection of images.  And then.... along came Flickr, IG, EyeEm and other social media platforms for preserving, organizing and sharing photos.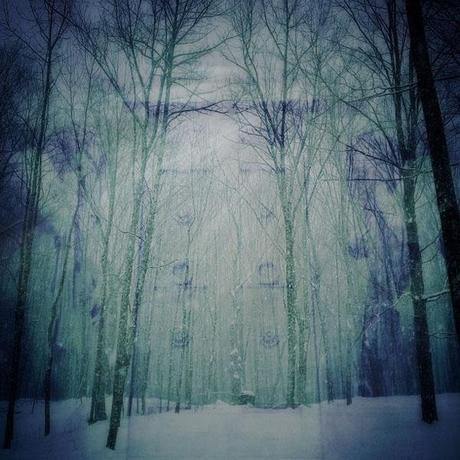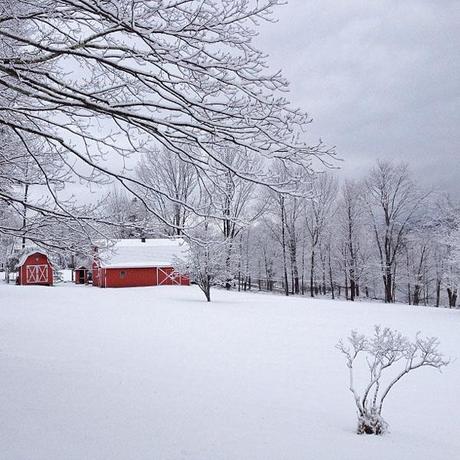 Geri:  Who or what inspires your work?
Luci:  I have always found inspiration in the classics, the great masters of pure black and white photography because that was how I came up and grew into the medium.  I live close to the Metropolitan Museum of Art in NYC and they have terrific photography collections that include the works of Edward Weston, Alfred Stieglitz, Edward Steichen, Adams....I never tire of them. Extraordinary works, the purity and crispness of the black and white images, the play of light.  I taught History of Photography years ago, so could go on for days on how the works and vision of those who came before us continue to inspire us all-- even if we don't quite know it.  They remain my greatest source of inspiration.  Dorthea Lange, Imogene Cunningham, Bernice Abbott, Margaret Bourke-White...the great social documentary photographers who forever changed this country and the socio-economic landscape with their vision.  I am also inspired by so many of the mobile artists I see on IG and EyeEm-- both the folks who use IG as a photo diary of sorts, who document their lives and show us the daily world as they see it from Norway, Turkey or Warsaw, as well as the creatives I find in communities such as the Sunday Blues Edit, Mobile Artistry and the Ampt Community who make such spectacular use of the many photo apps that are out there to express their vision.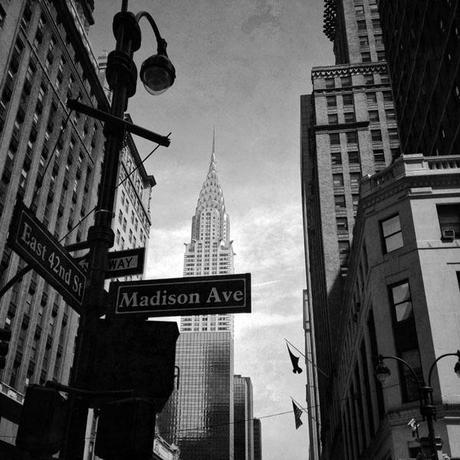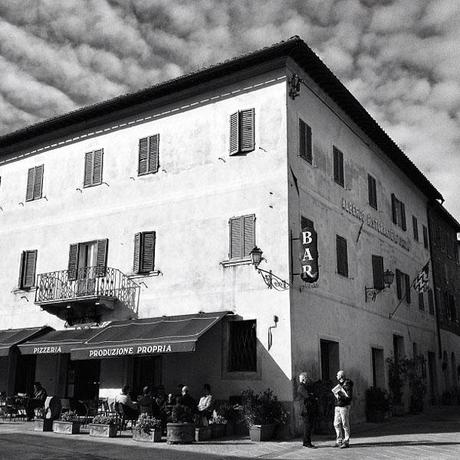 Geri:  I would call your work minimalist as far as apping goes - your work looks very "pure".  How did your style evolve?
Luci:  Yes, I would agree, my editing style is somewhat minimalist.  It evolved, I think, from an early attraction to a documentary style of photography-- capturing the moment, the mood, the time.  My photos say, I was here, I saw and experienced this time of day, the morning sun hitting the reflecting glass of city skyscrapers or filtering through the trees on a fall day in the Catskills. The haunting feel of nighttime in Venice, the sweeping expanse of a Tuscan landscape, or a timeless snowy morning or dark and stormy afternoon in Manhattan, I try to employ the tools that will present the image, the scene as I experienced it.  As I felt it. And, of course, that isn't usually what is found on the original camera roll image.  Few cameras can capture what you are feeling, the tone and mood of what you are seeing. For instance, when meandering through a small village in the south of France, you feel like you are walking through a painting the way the subtle tones and colors of ancient streets present themselves, so I might use a painting app like Artista Oil to capture that feeling of place. Or to express the mood of an authentic trattoria in the old city of Rome with a subtle edit and use of a warm toned vintage filter. Although I do lean toward a more natural, minimalist style, I do often find myself seduced by more mystical notions of alternate realities and will follow my instincts here as well, using the tools to express what I might be seeing from the inside out, be it a hidden portal in the woods or a parallel universe view of Manhattan as it may look in another dimension. In any case, its still somewhat subtle. Geri:  Has your Instagram tagline "Fear Less, Love More" influenced your photography? Luci:  Yes, I suppose it has, as that is my general philosophy of life, so it pretty much permeates everything I do.  Be kind, be generous, approach everything you do with love, rather than fear and good things happen.  Fear is debilitating and hinders our creative growth--fear nothing, try everything, experiment and share the gifts you have been given.  It is this general perspective that drives me to play with new tools and discover new outlets and forms of expression.  I recently got into Backspaces, this wonderful new platform that allows you to combine words and stories with your photos.  I love it!  If you are used to speaking and expressing yourself with images, adding text can be a challenge, frightening even, as you are more exposed.  The addition of words makes it somewhat more personal, so there is more vulnerability.  But hey, fear less, love more and just move forward.  What I find is that people the world over are so so kind and warm and encouraging.  And that is inspiring too.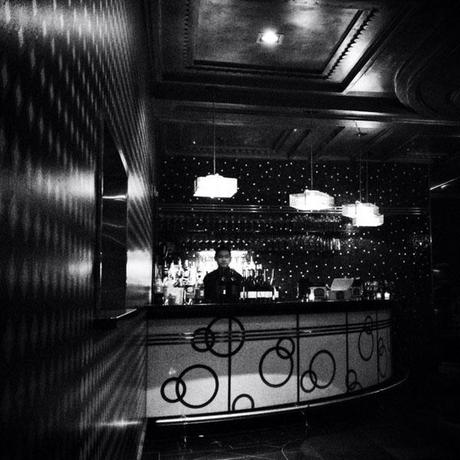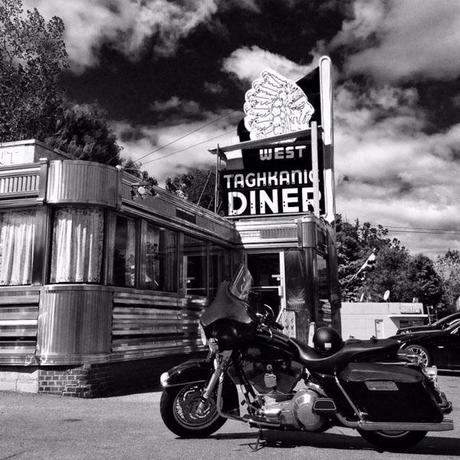 Geri:  What are your favorite apps for editing your images?
Luci:  Like many, Snapseed is my Go-To app, so I always start with that to tune, adjust and crop the image.  I make pretty liberal use of their vintage, grunge and retrolux features.  I'm also quite fond of PicFx, qBro, AfterLight and ArtistaOil. For blending I use Blender and lately I've found myself turning to DistressedFx and ColorSplash for special effects. As far as Camera apps go, I sometimes use Camera+, but I am a long-time fan of Hipstamatic and have been using that much more as of late. The choice of films, lenses and flashes is terrific, and I love the notion of pure hipsta, where all of your editing is done during the selection process and then you upload directly from the camera.  This technology is just extraordinary, what they have done with these many films and lenses.  It's a real challenge to become familiar enough with the many options to make wise choices on the fly.  I am especially fond of the Hipsta community, @Hipstaroll and @Hipstaconnect in particular, because of the teaching and sharing that goes on.  I learn so much from participating in their weekly combos and challenges.  (Note: these communities can be found on Instagram)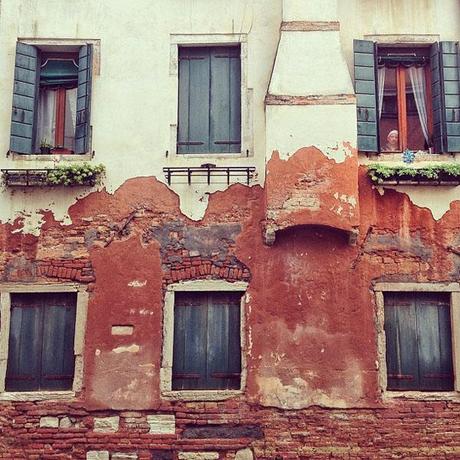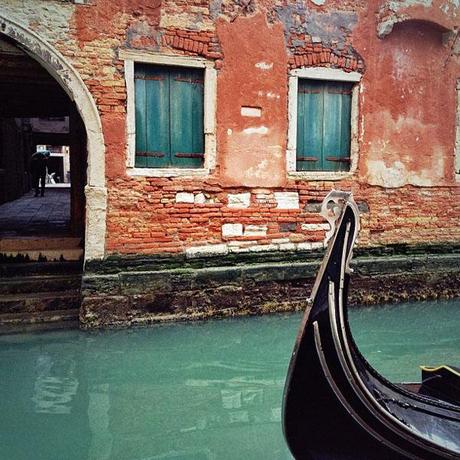 Geri:  Do you do all of your editing on your phone, or do you prefer a tablet?
Luci:  I do everything on my iPhone.  I have an iPad, but I never use it for editing.  Not sure why exactly, probably because I don't carry it with me all the time and I like to edit on the go, wherever I am. Geri:  Please share a little bit about your editing process. Luci:  Well, I almost always start with Snapseed for the basics, then depending on the image and the mood that I am going for, I bring the image into another app.  I generally experiment a lot with filters and will often save 5-6 variations of an image before I decide on the one I like best.  And because I am still quite fond of black and white images, I often desaturate and play with the image in black and white, usually in Snapseed, but sometimes I use Noir or Simply B&W. The Hipsta films and lenses are also wonderful for black and white photos, so I use those quite a bit when I am seeing in black and white.  I opened an EyeEm account just for my monochromatic images, along with a few shots that feature a dash of  color via ColorSplash.  I am a member of the Ampt Community as well and like to post different edits of some of the same images I post on IG there, which is nice really.  So I don't have to pick just one edit if I can't decide.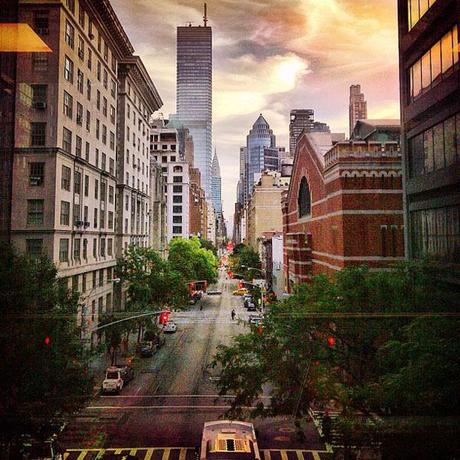 Geri:  Have you ever exhibited your work?  If not, any plans to do so?
Luci:  Not my digital work really, but I used to exhibit my photos years ago, before I moved to New York and dismantled my darkroom.  I would be interested in doing so should I find the right venue.  I do submit my work now and again when I hear about opportunities to do so, but I haven't kept up with that realm too much.  I do feel though that when I post on Instagram, Flickr, EyeEm, Ampt or Backspaces that my work is being seen and exhibited in some way.  Especially now that these platforms have Web-based access to our galleries.  I'm fortunate, I guess, that photography is my passion and not my work so I don't have to pursue the business angle to make a living.  I'm just happy sharing my work with so many through these various platforms-- something that was virtually impossible just a few years ago.  Each platform is used differently, as I use IG as more of a photo diary, and I post my more creative, artsy shots on the Ampt Community site.  I use Flickr for vacation and work shots, which is ideal for sharing photos with friends I travel with or for work colleagues for various design projects.  Geri:  Anything else you'd like to add?   Luci: Yes, first, thank you for the opportunity to share my work and thoughts about mobile photography.  It's an honor and a delight to be featured on your iArtChronicles blog.  Second, I want to say that I have great faith in the mobile arts movement and the infinite possibilities it offers for making global connections and creating a kinder, more compassionate world.  Art can change the world!  And I believe it does, every day, in a thousand little ways. When you can see the world through the eyes of others, walk in their footsteps, and share in their little joys, grand gestures and the highest visions they have for themselves that are so evident in the photos they share, it changes everything, one image at a time.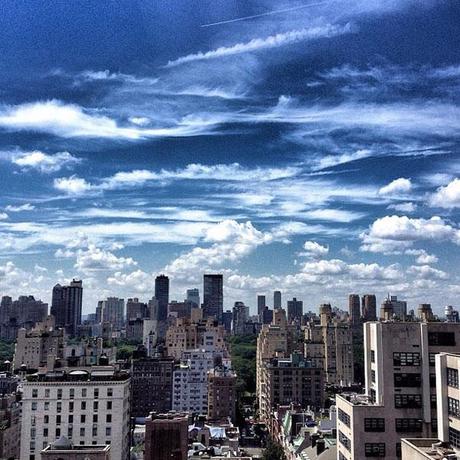 Find Luci:  Instagram / EyeEm / Backspaces 
All images in this feature are copyrighted property of Luci Zoe published on iART CHRONiCLES with the consent of the artist. 
---