I could finish the pastel started before holidays… 
This is inspired from a series of photographs taken in Hardelot, in March or even earlier, while the city is desert. As the life seems suspended, the buildings are the only characters, reflecting a white light, all windows are shut.
One can see the sky melting into the see, in the back, no horizon line : A path leads to this blue and peaceful immensity.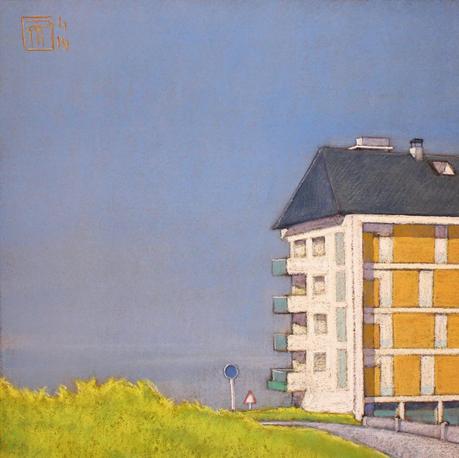 Low Season - before noon
There are still some paintings I want to make on this subject. A part of my youth, and so many souvenirs behind these old buildings. 
*** 
For those interested, a recall of the main steps from the beginning to the finished work :