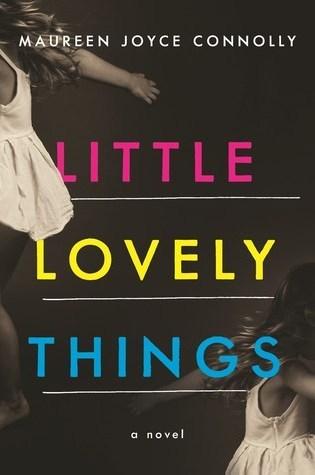 Little Lovely Things by Maureen Joyce Connolly
Published by Sourcebooks Landmark on April 2, 2019
Genres: Domestic Life, Literary Fiction, Women's Fiction
Pages: 304
Format: ARC, Paperback
Goodreads
Buy on Amazon



A mother's chance decision leads to a twist of fate that is every parent's worst nightmare.

Claire Rawlings, mother of two and medical resident, will not let the troubling signs of an allergic reaction prevent her from making it in for rounds. But when Claire's symptoms overpower her while she's driving into work, her two children in tow, she must pull over. Moments later she wakes up on the floor of a gas station bathroom-her car, and her precious girls have vanished.

The police have no leads and the weight of guilt presses down on Claire as each hour passes with no trace of her girls. All she has to hold on to are her strained marriage, a potentially unreliable witness who emerges days later, and the desperate but unquenchable belief that her daughters are out there somewhere.

Little Lovely Things is the story of a family shattered by an unthinkable tragedy. Played out in multiple narrative voices, the novel explores how the lives of those affected fatefully intersect, and highlights the potential catastrophe of the small decisions we make every day.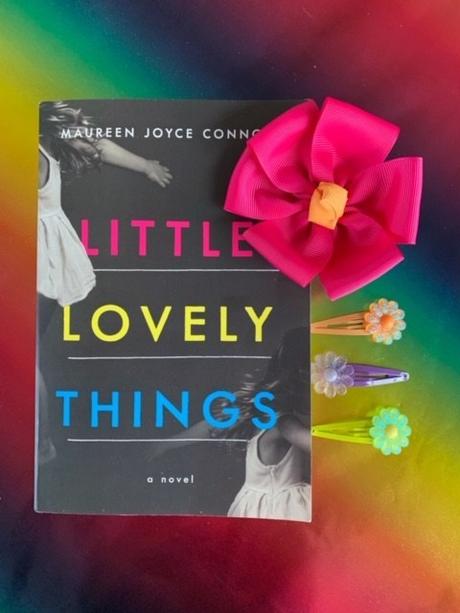 The protagonist of Little Lovely Things is Claire Rawlings, a busy mother of two girls. Claire is also a medical resident who finds herself in an overpowering allergic reaction as she's driving her daughters to work with her.  Claire takes the next exit and makes a crazy dash into a bathroom behind a local gas station. Suddenly, Claire wakes up in a gas station bathroom, and her girls are gone.
Claire doesn't have a happy marriage with her husband, Glen, and doesn't have a lot of support helping her through this horrific experience. Readers could feel Claire and Glenn's pain pouring from the pages, and we couldn't help being totally sympathetic.  
Then there's witness, Jay White.  He's a Native American who supposedly has the gift of sight, feeling and seeing things that have happened to the Rawlings girls that day even though the police don't believe him.  Jay has a big heart and is a kind, lovable guy who always has everyone's best interests at heart and Claire believes him.
The story is told from multiple perspectives which gives readers a very insightful look at the events of this unfolding situation. The characters were well written and the story line was very engaging, moving at a perfect pace.
---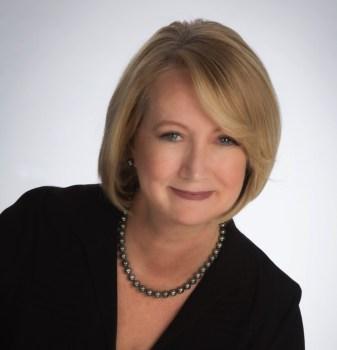 Maureen is a former owner of a consulting firm that helped specialty drug companies to develop medications for ultra-rare diseases. Maureen received her Bachelor's degree in physiology from Michigan State University and her Master's degree in Liberal Studies from Wesleyan University. Her background in science and love of the natural world informs and inspires her writing. LITTLE LOVELY THINGS is her debut as a novelist. She is also an award-winning poet, published in diverse outlets such as Emory University's Lullwater Review and Yankee Magazine.
Maureen is a foodie and appreciates interesting recipes. She also enjoys painting (especially flowers and sycamore trees), competing in races with her dragon boat team (Go Fierce)!, and reading (of course). She relishes spending time with her three children, her husband and her pets; a ridiculous terrier named Huckleberry, and a plump orange cat, Pumpkin.
Connect with Ms. Connolly on social media ~~
WEBSITE //  FACEBOOK  //  TWITTER  //  INSTAGRAM  // GOODREADS 
---
I was provided with a complimentary paperback copy of this book from Smith Publicity in exchange for my honest review. Thank you Smith Publicity!

~ ~ ~ ~ ~ ~ ~ ~ ~ ~ ~ ~ ~ ~ ~ ~ ~ ~

It would be great if you would stay connected with me!! You can follow me on Twitter @DebiL1611, like me on Facebook at 2014 and Beyond, circle me on Google+, follow me on Tumblr, Instagram and Bloglovin', subscribe on YouTube, or connect with me on LinkedIn and Pinterest.

Please make sure to visit my homepage and subscribe to my blog for more great posts on running, fitness and lifestyle topics as well as food, product, music and book reviews, and more!