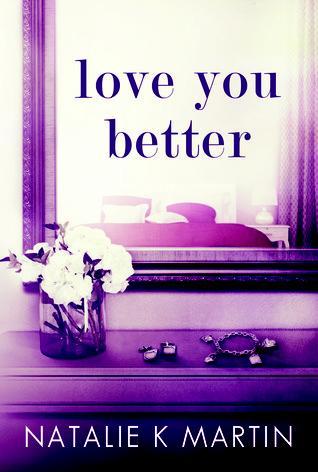 Love You Better Published by Lake Union Publishing on October 1, 2015
Genres: Women
Format: eBook
Goodreads


After a soul-destroying breakup with her ex, Smith, Effie Abbott has met the man of her dreams. She's had the whirlwind romance and the fairy-tale wedding to the charming and suave Oliver Barton-Cole, and life seems firmly back on track.

Things were never simple between Smith and Effie, so when he forces his way back into her life, Effie knows he's a complication she doesn't want or need. After all, she has Oliver, a man who loves her better than Smith ever did.

But when cracks in her marriage begin to emerge and Oliver shows flashes of a darker side, Effie has to question just how well she really knows her husband, and whether Smith is back to derail her seemingly perfect marriage or save her from it.
Effie Abbott is the main character of this story. She just came out of a failed relationship and now believes she has met the man of her dreams. They have a whirlwind romance followed by a fairy-tale wedding and her new husband, Oliver Barton-Cole is charming and suave. Oliver's whole lifestyle and family are exactly what she always dreamed of as a child. She feels like her life is on track, but then the ex, Smith, shows up unexpectedly at her wedding reception. I mean really, people, how doesn't that scenario spell trouble? 
Brought up by her "bit of a hippy" single parent mother who moved them around a lot when Effie was young, Effie doesn't have any other family, and for the last decade or so she's had only a sporadic contact with her mother. This has definitely affected Effie's need for something normal which makes Oliver seem all the more appealing, but is he?
No spoilers in this review, but I will say this is a love story wrapped up in a woman's quest for finding out who she really is and what she wants. I think this novel has something for everyone and I recommend it for a great quick read.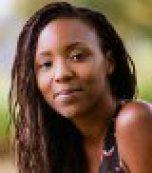 In January 2014, Sheffield born Natalie Martin decided to leave her corporate job in London and experience the world – heading off on travels that would take her as far as Cambodia, North India, Goa, and Thailand, and would change her outlook on life for good. Whilst traveling in India, her debut novel Together Apart, became a No.1 bestseller on Amazon charts. Love You Better, her second full length novel, also became a bestseller on release in October 2015.  Natalie's base is in London but she is very much a modern day nomad, never quite knowing where she'll end up next. A trained Yoga instructor, Natalie is still traveling and indulging in her three loves: writing, yoga and surfing.
I was provided with a complimentary digital copy of this book from NetGalley in exchange for my honest review and unbiased opinion.
~ ~ ~ ~ ~ ~ ~ ~ ~ ~ ~ ~ ~ ~ ~ ~ ~ ~

It would be great if you would stay connected with me!! You can follow me on Twitter @DebiL1611, like me on Facebook at 2014 and Beyond, circle me on Google+, follow me on Tumblr, Instagram and Bloglovin', subscribe on YouTube, or connect with me on LinkedIn and Pinterest.

Please make sure to visit my homepage and subscribe to my blog for more great posts on running, fitness and lifestyle topics as well as food, product, music and book reviews, and more!