Hello there! Els Bridge invited me to be one of her guest weekend at her blog. Be sure to drop by her blog to read more about me! 
So today I would like to share with you a simple tutorial on how I created the background for my layout.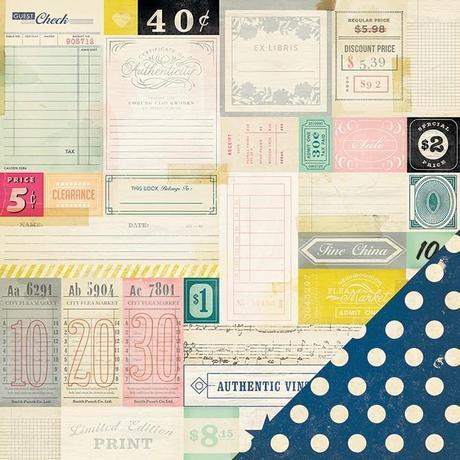 For this layout, I used Maggie Holmes Flea Market 12x12 patterned paper called Tag Sale.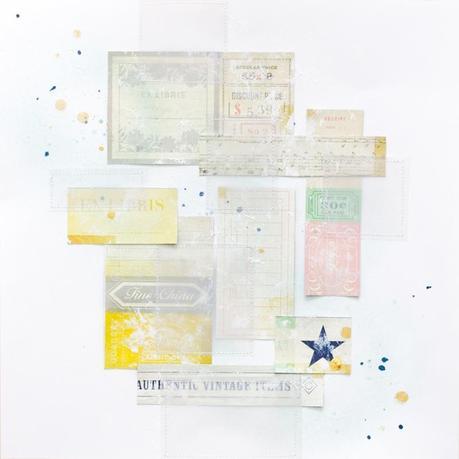 Scrappy info: 
1. First, I cut out some of the tags from the patterned paper. 
2. Then, I randomly positioned them on a piece of white cardstock. I also decided to layer a few pieces of vellum just to tone down the colours in order to have a subtle look. 
3. Adhered all the pieces down. I also sewed only on the vellum pieces. 
4. Once that is done, I used a wet wipe to dip into my gesso bottle. Gently dabbed the gesso onto the patterned paper & the vellum as well. 
5. Lastly, I sprayed some mint green mist at the corners of the cardstock. And finished the look with some gold & navy blue mist splatters to create an arty look.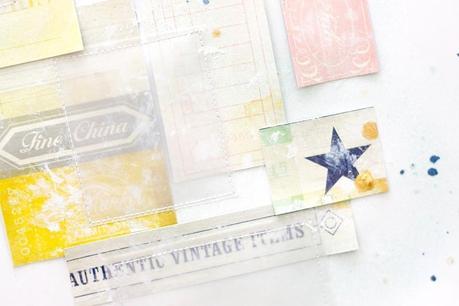 Here is a closer look of the finished background.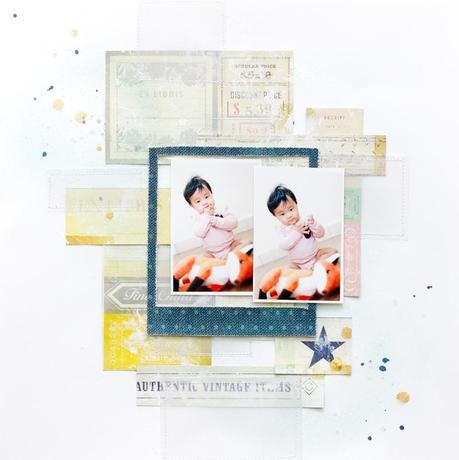 Once the medium is dried, I added the fabric frame in the middle and adhered two photos. You may embellish the layout with a frame, stickers & chipboards.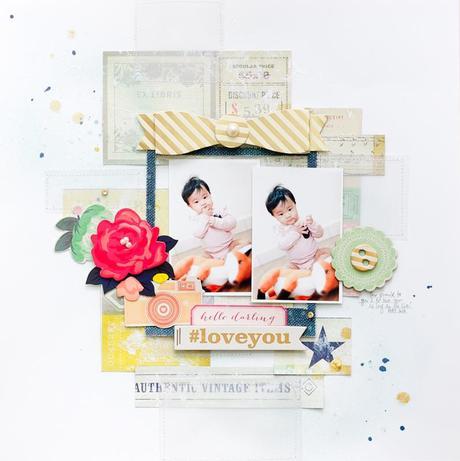 Ta daa... here is my completed layout. I hope you like & enjoyed today's tutorial. Thank you so much for allowing me to share this layout with you!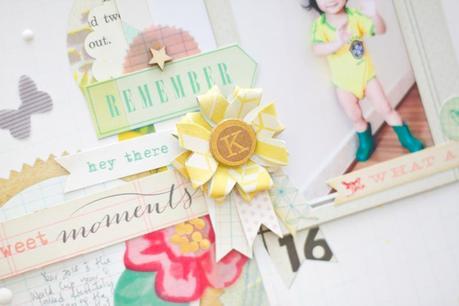 Be sure to drop by Maggie's blog to check out the prize ribbon tutorial!
Have a great day at your end!Xoxo Jessy