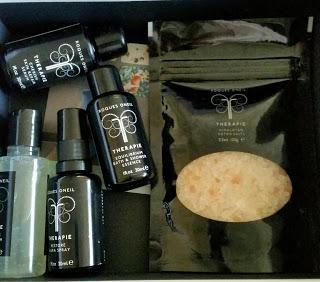 It has been quite some time since I subscribed to a Love me Beauty Box and they have changed hugely in that time. When this month's options popped up on my bloglovin feed, I knew I wouldn't be able to resist. Each month you are allocated 60 points to choose from their boutique, but you can top up these points if there is something that really takes your fancy.  What caught my eye are the products from Therapie Roques ONeal. I topped up my points, and with a half price box offer I managed to snag all of these products for an amazing price of less than £20.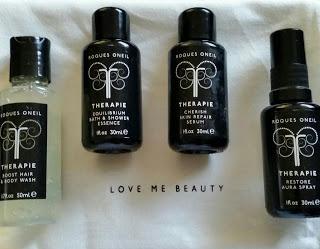 I have had my eye on the Therapie Roques ONeil range for quite so time. I must admit that aromatherapy based products are a huge weakness of mine. The products are Boost Hair & Body Wash, Equilibrium Bath & Shower Essence, Cherish Body Repair Serum, and Restore Aura Spray. Each mini bottle contains a generous 30-50mls of product, so will allow me to get a good feel for them.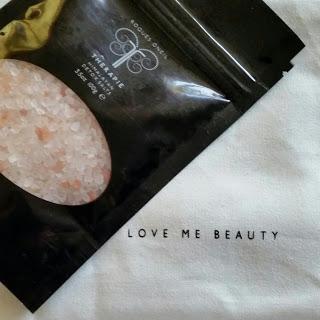 I absolutely love the Himalayan Detox Salts and always have one of the mini bags in my stash. My box only came yesterday, so I haven't had chance to try them properly yet. Everything is package beautifully and smells wonderful. I am very much looking forward to having a very luxurious pampering session with these.