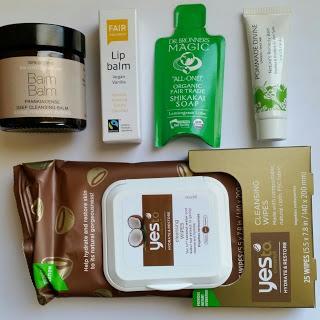 Today my Love Lula Beauty Box arrived. Sadly I am going to unsubscribe for a while.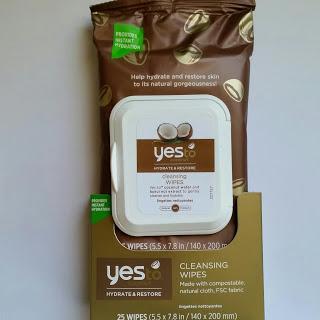 The first item is a full sized packet of Cleansing Wipes from the Yes To range. Although I quite like the products I have tried from the Yes To range, I am not a fan of cleansing wipes. We have also had different varieties of these in previous boxes. I will more than likely use these on the kids grubby mitts.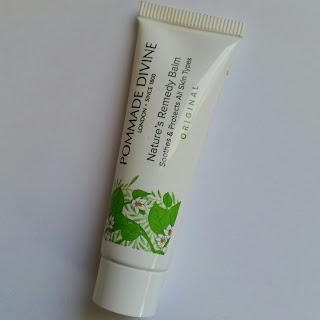 A 7ml sample of Pommade Divine. I have tried this all purpose medical balm before and really like it. Although this may seem a small sample, a little goes such a long way.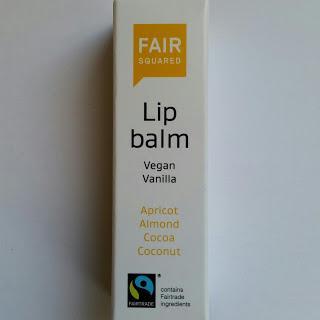 These lip balms by Fair Squared are really good, but I think this is the third I have received from Love Lula. I am giving this to my daughter as there are only so many I can use. Having said that, these are super gentle and I am more than happy for her to use it.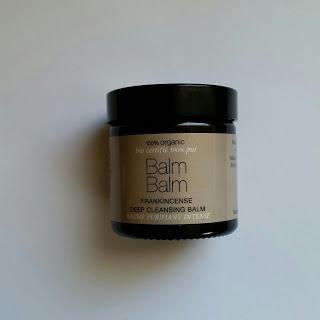 A full size Frankincense Deep Cleansing Balm by BalmBalm. I have tried this before and really like it. This is a very good cleansing balm and like all BalmBalm products they are very affordable too. I just have a lot of their products courtesy of my LoveLula subscription.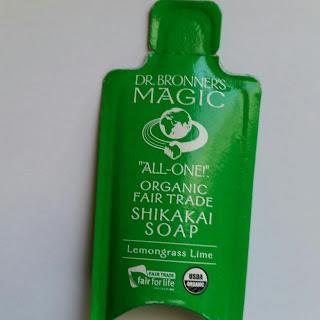 The final item is a sachet of Dr Bronners Lemongrass Lime Shikakai Soap. Dr Bronners liquid soaps are a staple beauty product for me, but I haven't actually tries the Shikakai soaps. I will be interested to see how these compare.  There are some products in this months box that are really good and as a whole it is good value for money. If I were a new subscriber to Love Lula I would be really pleased with this, as a regular subscriber it just doesn't feel very exciting.  I feel like I am guaranteed to get something by either John Masters, Yes To, BalmBalm, or Fair Squared, and either a hand cream or a lip balm. All of these products have been lovely, but I have a stash of very similar products. This is a shame as Love Lula has an extensive range of brands, and the beauty box does not show case the online store's full potential. As I said earlier, it is time for me to take a break from my subscription. I will continue to shop from Love Lula because of the choice of products and their excellent customer service.