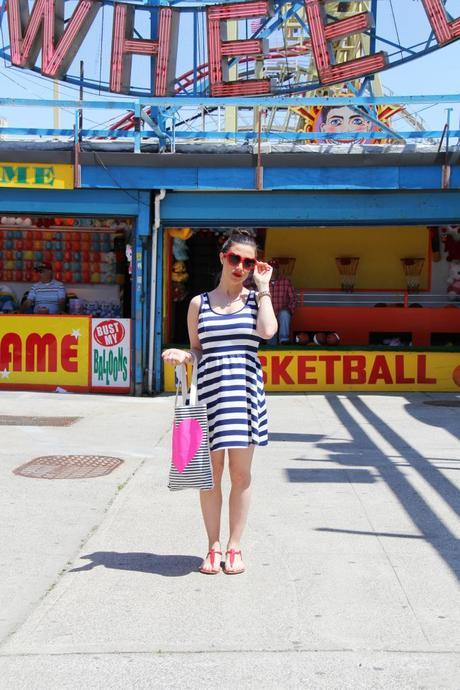 Aside from the amazing Mother's Day gift that I received from my husband and son, I also received an incredible mommy necklace made especially for me by Lori of Love, Lori Michelle.  She worked with me to custom design the necklace I am wearing in this post, and we chose a heart with an "N" cut out in the corner for my little Nico.  Lori is a digital artist and designer whose work with 3D models inspired her to create 3D printed jewelry.  Most of her early designs were created as birthday or wedding gifts for friends, and she prides herself on her custom one-of-a-kind designs.  Her silver and stainless steel pieces are both beautiful and original, and I'm so happy to be the recipient of such a wonderful gift!
What is 3D printing you ask?  Lori describes the printing process here if you'd like to read on.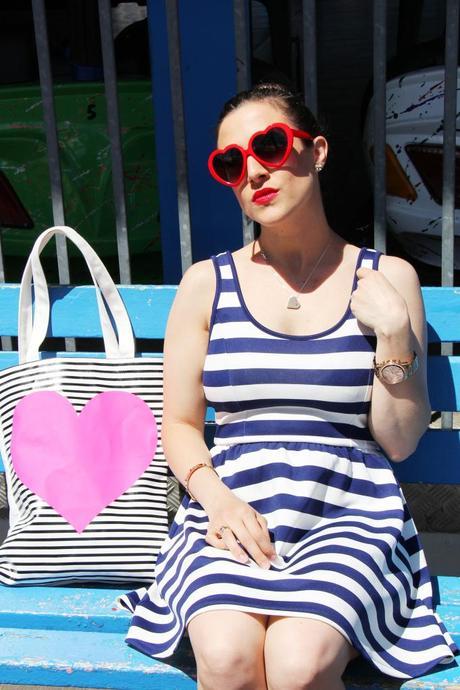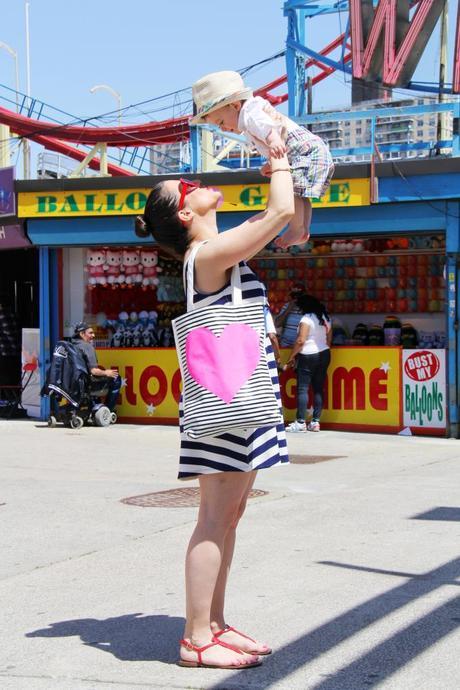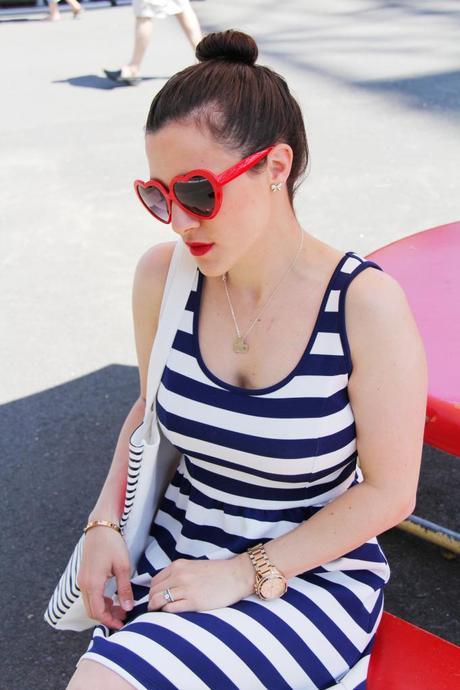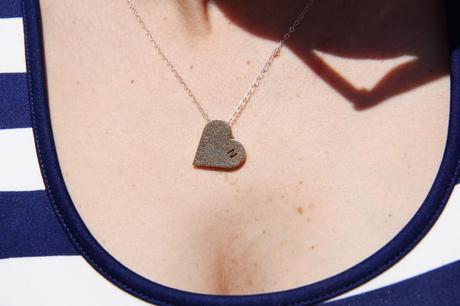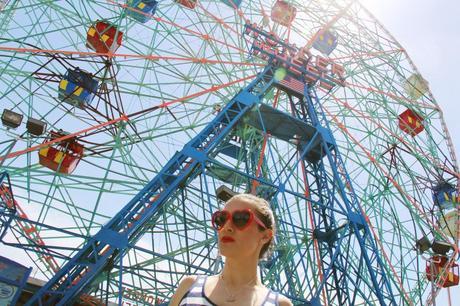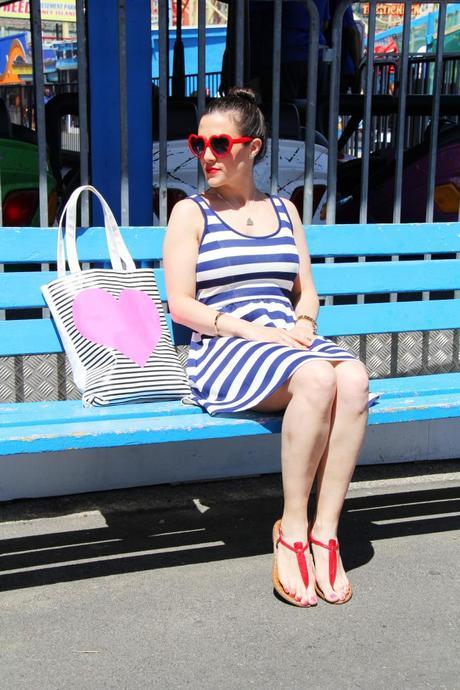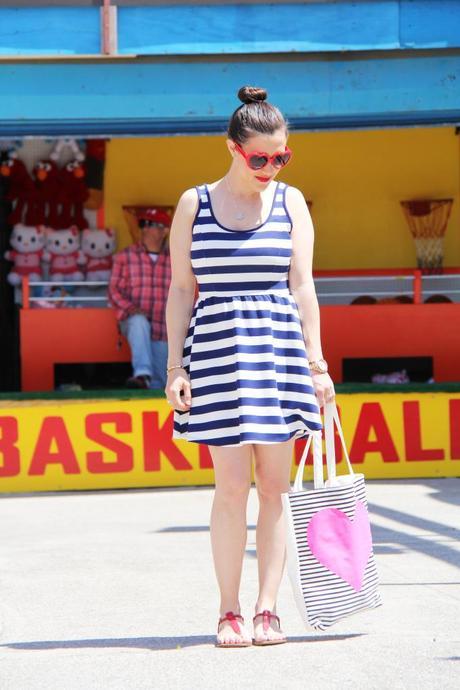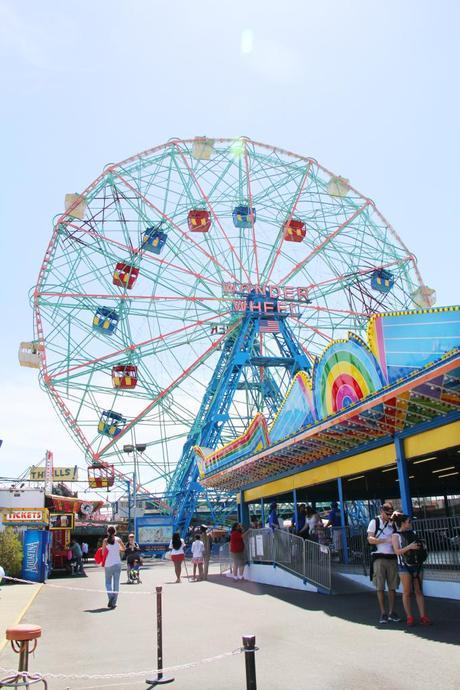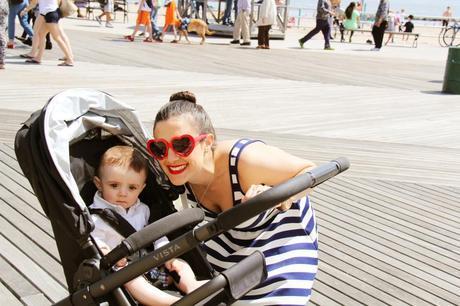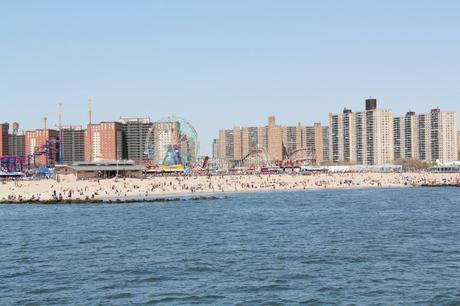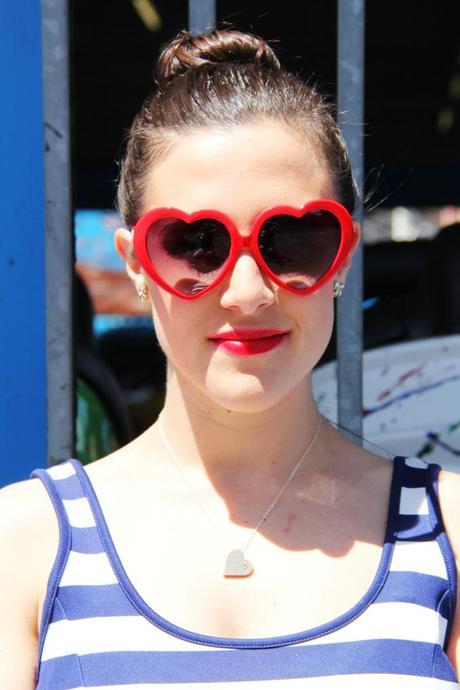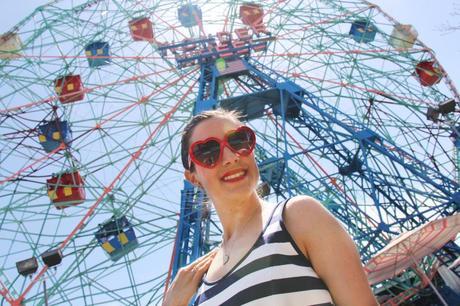 Custom Necklace: c/o Love, Lori Michelle / Dress: F21 – similar / Sandals: Sam Edelman – red sold out, but many color choices here / Heart Sunnies: Amazon - super sale! / Heart Striped Tote: Ban.do / Watch: Michael Kors / Bracelet: Stella and Sparkle / Earrings: ALDO / Lip: Lancome Red Haute / Toes: Essie Lights
On Nico – Oxford Button Up Bodysuit: Baby GAP / Shorts: Crazy 8 / Fedora: Old Navy - similar / Stroller: Uppababy Vista
My 1st Mother's Day was absolutely everything I could have asked for and more.  Nico woke up an hour later than his normal time babbling "Mama Mama" in his crib to awake me from slumber.  A whole extra hour to sleep in?  That never happens!  And saying Mama?  First time ever!  What better way to wake up on my first Mother's day huh?
We ate breakfast together at home, and then headed outside as it was a perfect, sunny, beautiful day sans humidity.  Naturally the beach was calling our name!  Although it wasn't quite bathing suit and ocean weather, it was a perfect day for walking around Coney Island.  It was just before tourist season, so it wasn't too crowded.  We had delicious pizza at the new Grimaldi's (which is super family friendly by the way), and we took a long walk on the boardwalk and out on the pier.  We watched people on the rides, got ice cream cones, and even played a little ski ball.  The best part was watching Nico's face as he saw people the Cyclone for the first time.  I'm guessing he was thinking: 1) What is that, and 2) That looks awesome!  I love seeing him experience things for the first time, and I admit I even got a little teary.
We are headed off to New Hampshire this morning for the Memorial Day holiday.  If you want to follow our adventures, you can catch me on Instagram!
XO,
Gina