By Nora Vasconcelos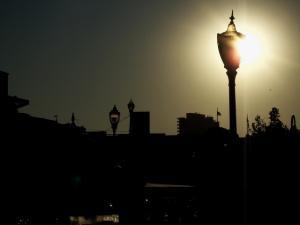 Finding the light.
While reading the different passages of Le Fantome de l'Opera, a novel by Gaston Leroux, it's hard not to start humming that famous tunes from the musical written by Andrew Lloyd Weber for the musical The phantom of the Opera, based upon the story by Leroux.
So, it becomes a magnificent experience going through the pages of this novel, recreating the images of the show, while discovering all those little details and hidden secrets that the book has to reveal to the readers.
Along with the well known Christine Daae (the opera singer who's enchanted by the ghost); Raoul de Chagny (Christine's boyfriend) and the Opera Ghost (who's in love with Christine), another characters appear in the book. The main one is The Persian, who plays the role of the narrator, as well as the reader's guide.
Also, in the novel, the Ghost, called Erick, is at the same time a disgusting figure that performs evil acts (much more than the ones that appear in the musical), and a lonely soul desperately looking for Christine to love him "for who he is".
The drama increases as the story develops up to the point that it's really hard to put the book down, while curiosity to know what's going to be the destiny of the characters as a chase among them has started, followed by a series of dilemmas, problems and hard choises.
Then the characters, along with the readers, are driven to desperation while going through the dark and dangerous hidden places of the Opera house.
Their efforts to find a way out of the horror continue until the end of the story,when an unexpected faith awaits for all of them.
After such intensity, it's really hard stop thinking about the passages and the characters of the story, and the feeling of having read a great book remains for a long while.
Note: This site is in French, but it's a good reference to get to know Gaton Leroux a little bit better: http://gaston-leroux.net/news.htm