My first encounter with scrub was when i saw the Cheryl's scrub tub on my cousin's dressing table.
I was thinking why would someone prefer putting such rough particles on their skin when so may soothing skin care cosmetics are available in the market. My cousin told me that how this scrub sloughs off the dead skin and black heads to a great extent. its an integral part of facials from then onwards.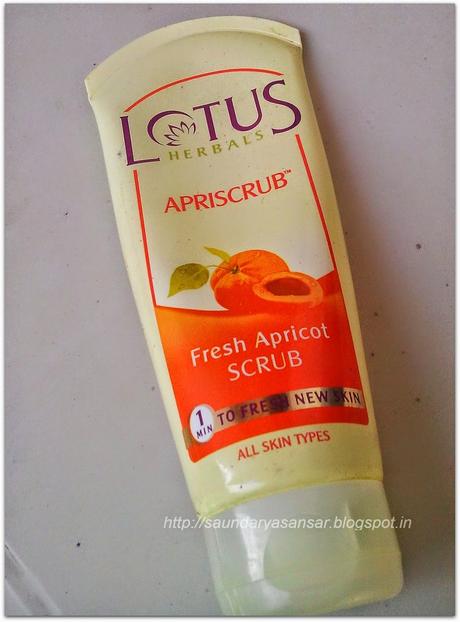 Today its about the product which is not new in the market but i used it first time. This is Apriscrub- Fresh Apricot Scrub from +Lotus Herbals . The tube has been lying in my stash since long and i forgot it. Now i am using this quite often since last one month. Lets read on to see how it worked on me.
Product Description- (as on site)
Background : Exfoliates dead skin cells, cleans clogged pores and removes black heads from skin. Refines the skin, leaving it glowing and fresh
Ingredients : Walnut Shell Powder (misguiding, its Apricot kernel powder ?)- Exfoliating Agent, removes dead skin cells & deeply cleanses the skin. Glycerin- Restores skin moisture . Corn- Nourishes & cleanses skin. Cetyl Alcohol- Cream base ingredient. Elder Flower Extract- Improves skin complexion, Soothes irritation, antiseptic & softening properties. Lanolin Oil- Excellent emollient. Apricot Kernel Oil- Good moisturizing, softening & skin absorbing properties. Rich in skin conditioning Vitamin E. Calendula Oil- Moisturizing & healing properties.
(i was little confused as the ingredient list is different as mentioned on site from the one on tube pack.) Also apart from the given herbal ingredients it contains parabens too.
How to use : Apply all over face and neck. Gently massage in circular movement for 5 minutes, more on black heads (avoid rubbing on pimples). Wash off with cold water.
Available in 180 gms and 300 gms for 245 & 350 resp. You can purchase it form their official site here.
Comes in squeezy tube with a flip cap. Sturdy and travel friendly pack.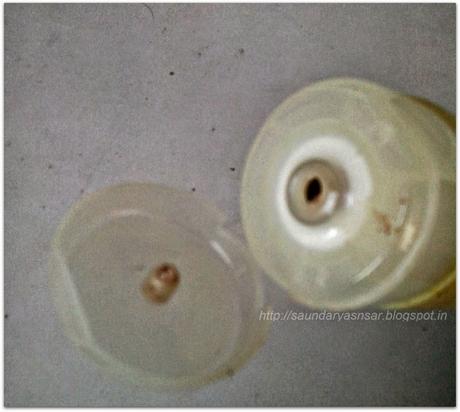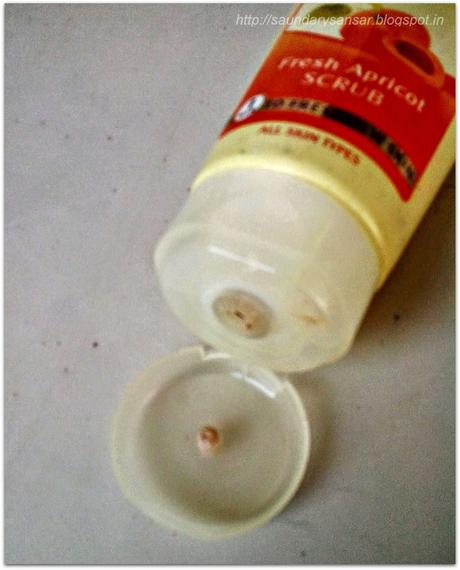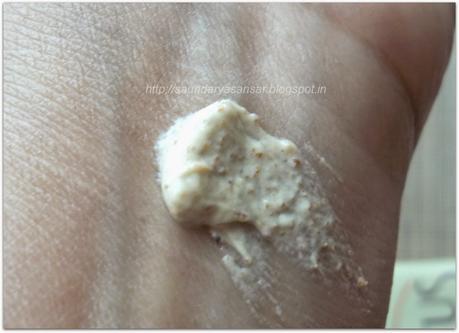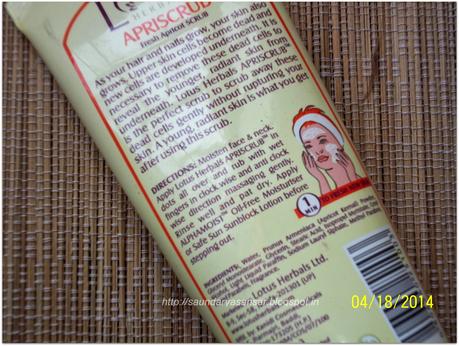 it is coarse and granular with particles of apricot kernel powder suspended in a cream base. it has a weird artificial scent which is something i did not like.
I use this once or twice a week. Just wash your face with a normal cleanser and apply this and massage this with few drops of water/Rose water on your face. Be careful that it should be a massage with light and gentle hands, No pressure.
Although the suspended scrub particles are big and rough but do not hurt or scratch the skin. You will find a cleaner face after every use. Even though it has a cream base, it suited my combination skin well and i did not had any break outs too. so i can say i would suit almost all skin types.
Moreover it does not rob you of essential moisture and you wont feel any stretchiness later too.
I have even tried this as body and foot scrub where it fared well too.
Overall An Average Scrub for weekly use which would suit all skin types but i do no find myself repurchasing a scrub like this for 245/350 buck when several better options are available at reasonable price in the market. Tryworthy!