Included in this day: The Satellite Town of Sha Tin and the Journey to Macau
thelostboylloyd
Day 4.1. The Satellite Town of Sha Tin
March 6, 2011
Two mornings ago, I went to the west of the New Territories. This morning, my feet brought me eastward to the satellite town of Sha Tin, also in the New Territories. I downloaded my tour material also by Dr. Patrick Hase, an Honorary Adviser to the Museum of History, from the MTR website. Read more...
thelostboylloyd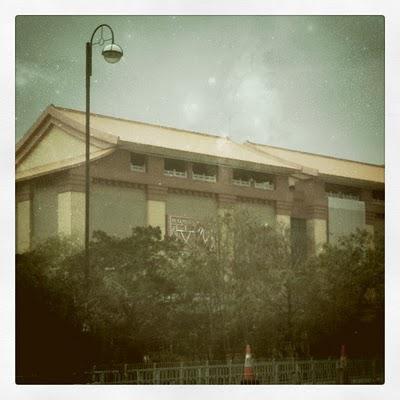 Hong Kong Heritage Museum in Sha Tin

My early morning journey started from the Che Kung Temple MTR station. I did feel the eerieness I felt two mornings ago but to a lesser extent this time. Sha Tin, after all, is a bustling "New Town" of 750,000 people. My stops included the Che Kung Temple, Tsang Kai Uk, Sha Tin Park, and the impressive City Art Square, which features modern sculptures from mainland and local Chinese artists with some international artists.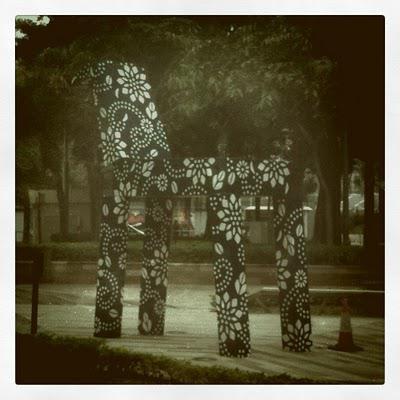 Miracle Horse by Freeman Lau of the UK
As I leave the City Art Square, I immediately started to notice the number Filipina overseas workers gathering around. It was Sunday after all, and their chatter in Filipino was audible even in the trains. Even as I returned to the hotel, they there were, having an off day from working their guts out for their families back home.
thelostboylloyd
Day 4.2. The Journey to Macau
thelostboylloyd
As usual, my family failed to get up early, and we only got to leave for the Tsim Sha Tsui MTR at past 10am. After a buying bread from a bakery in Tsim Sha Tsui, I bought myself a Venti Coffee Frapuccino with a pump of Hazelnut and a dollop of whipped cream for HK$42. Yes, it is way more expensive than Starbucks in Manila, but I had some spare change that I needed to spend anyway.
thelostboylloyd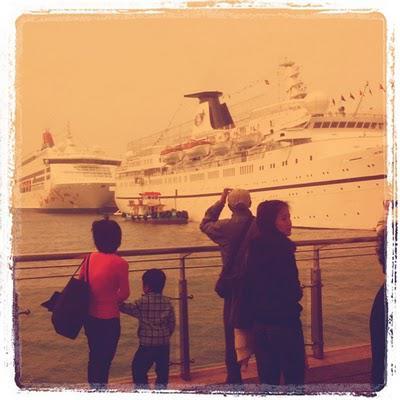 Star Cruises Ships Docked by Tsim Sha Tsui Pier
thelostboylloyd
We took the Star Ferry to Central, thinking that the pier of the Star Ferry is near the pier to Macau. We were absolutely wrong, and we had to walk around 20 minutes between the piers. A crucial tip would be that the Central pier to Macau is near the Sheung Wan MTR station and not the Central MTR nor the Star Ferry terminus. 
thelostboylloyd
My uncle recommended that we take the CotaiJet to Taipa Island instead of the popular TurboJet to the Outer Harbour Ferry Terminal, and we did just that, saving us more than a hundred Hong Kong dollars a ticket. A one-way ferry ticket to Taipa Island costs HK$146 only, including pier fees. We got into immigration twenty minutes prior to sailing and boarded as we entered the pre-departure area. Sailing to Taipa Island took approximately an hour.
thelostboylloyd
Continued: Lost in Macau
Related Post: Hong Kong-Macau with Only an iPhone Camera (PART 4)