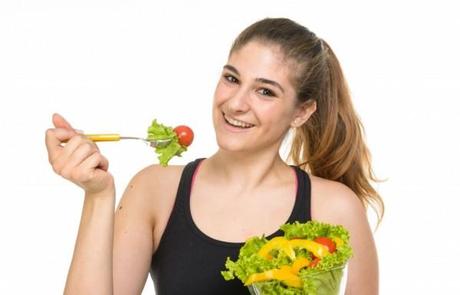 Weight reduction has been a task now-a-days for everyone in the day to day life. The extra pounds on the body lead oneself to go under rigorous workouts and diets. This has made the person miss the daily happiness, the taste buds, and a life of course. If someone told you that there are simpler ways of losing weight; it will be of great help to all the people in the world, especially women around. The health experts around the world suggest people to bring a change in their lifestyle. It is essential to break the conventional routine in order to lose that extra pound. The health experts advise people to lose weight without even trying hard.
Here are the few easy steps to lose weight without even trying
Addition V/s Subtraction: Experts says that subtracting food from the daily diet is never going to help. In fact, the dieting plan of skipping meals is a harmful way of doing so. Instead, add some interesting foods like fruits, fibers, veggies, and keep a check on the calories.
Enjoy Working Out: Work out and exercising often scare people a lot. They come up with endless reasons for avoiding this. Hence, it is essential to accept the fact and initiate the workout regimen. One can indulge in activities like cycling, dancing, playing with pets, etc. These activities bring enormous pleasure and help in losing weight without making much efforts.
Walking: Remember the idea of walking and talking. It is indeed a practical way of losing pounds of weight. It is advisable to walk while one is hooked on phone call. Park your car a little ahead from venue and walk. Get down few stops before your home and walk. Walking energizes the nerves and muscles which in turn aid in churning out excessive fats.
Sharing is Caring: When you go out and order a dish, share it with your friend, spouse, or anyone. The alike sharing helps you in eating in equal proportions with enjoyment.
Lose Today, Preserve Tomorrow: It is a tough task to lose weight while it is easy to gain one. However, it is even tougher to maintain the weight loss. So if you have the right source of energy to lose weight, the same energy and activities can be used to maintain the weight loss.
Drink Lots of Water: Water is a boon for our body. Hence it is essential to consume it at the maximum. Health experts advise people to consume a glass of water just 15 minutes before consuming meal. This would create an appetite filling and satisfy hunger pangs at the earliest. Having water or low calorie refreshments lead to low consumption of food.
Size Really Matters: When the servings of food are done, take a small size plate. If you take a big size plate and take small portions of serving, you feel like eating more. Instead, take a small plate and serve. It seems to be full and also you are full when finished eating from it.