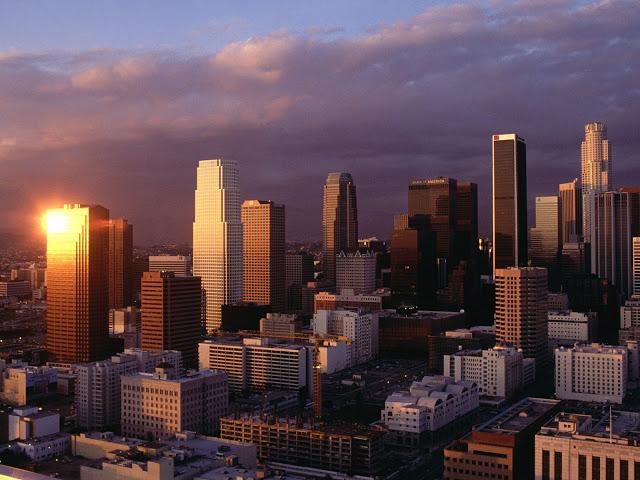 We all know the classic Los Angeles tourist routine: shopping on Melrose, strolling the Walk of Fame, marveling at Grauman's Chinese and maybe catching some rays on the Santa Monica Pier. As fun as those attractions may be, however, there's an entirely different side of Los Angeles just waiting to be explored. Want to see the city from a more local perspective? Check out these neighborhoods, and get ready to live like a true Angeleno.
Eagle Rock
Located in the heart of the city's trendy east side, this low-key neighborhood mixes old-school Los Angeles with a bohemian vibe. You'll find classic diners perched alongside so-chic boutiques, and the entire area has an irresistible flair for all things artsy. Grab a late brunch at the organic Four Cafe, browse the titles at Read Books, and then head to the neighborhood's namesake rock for a gorgeous afternoon hike.
Highland Park
Think of Highland Park as Eagle Rock's tough older sister; the east-side neighborhood — one of the oldest in Los Angeles — has the same artistic undertones but with a little more grit. Wander the mural-covered main avenue for some of the city's coolest vintage shops, or peek into Highland Cafe for an incredible latte. Interested in a little record shopping? Head over to Mount Analog; it's one of SoCal's best vinyl stores.
Koreatown
Koreatown may not top a ton of standard must-see lists these days, but we love this vibrant mid-Wilshire neighborhood for one reason: the food. From Korean barbecue and banchan to fish salads and stews, you'll find a dizzying array of treats dotted throughout the area. Plus, it's centrally located to both downtown and Hollywood, so no matter which hotel you book with
AmEx Travel
, you'll be just a short drive away. Go hungry and be prepared to stay late; Koreatown is a neighborhood that doesn't sleep.
Echo Park

Though it's often outshone by neighboringSilverlake, Echo Park is its own unique enclave. This spot is home to the famous Dodger Stadium, but that's where the tourist focus ends; Echo Park was created for locals, by locals. Dive bars abound here — and you're just as likely to see a pawn shop as you are a hipster-centric boutique — but give the place a shot. Its effortless mix of rugged and chic is seriously irresistible.
Atwater Village
You know you're in Los Angeles, but Atwater Village sometimes feels like a different world. It does, in fact, have an undeniably village-esque atmosphere; families browse the locally owned knitting shops, young creatives sip coffee at the cafe, and the Verdugo Mountains tower majestically in the distance. Our advice? Spend a late afternoon window shopping, and then go for a laid-back cocktail at the locally loved Roost bar.