Airtel is a customer's delight, as millions of subscribers in India and 20 other countries will testify. The consistent customer support the mobile service provider enjoys is an outcome of diversity and quality of services and a strong focus on customer satisfaction. Right from 2G and 3G to 4G postpaid plans, Airtel also offers landline services and DSL broadband, along with IPTV and DTH. Top-notch long distance services for carriers are also there for the taking. Each service manifests the mobile service provider's efficacy, commitment to customer needs and an ever-growing industry experience.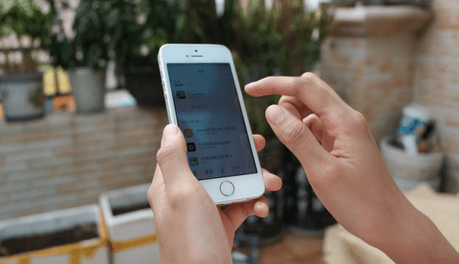 Reiterating its commitment to customer satisfaction, Airtel offers a range of personalized Postpaid Plans in the form of myPlan and myPlan Family. Priced below INR 500, these plans are pocket-friendly and ideal for subscribers who are judicious with their mobile data usage. Users can make voice and video calls, stream videos and access emails till the end of the billing cycle. As a subscriber, you can expect free activation, free SIM home delivery, unhindered connectivity and superior services with each subscription. Apparently, Airtel postpaid plans are finding takers aplenty across the country.
If this has raised your curiosity levels, then read on. Here, we will discuss the nitty gritty of these plans.
myPlan Infinity
Available in different packs for suiting different pockets, myPlan Infinity subscription allows you to enjoy unlimited local and STD calling, chatting, and connectivity. Moreover, all packs allow you to have free incoming while roaming. Save for the INR 499 plan, you are eligible to get additional 10 GB data valid for 3 months with any myPlan Infinity subscription.
myPlan
The basic plan in the postpaid plans series, myPlan, allows flexibility, freedom and savings. True to its name, myPlan allows you to create a tailored plan corresponding to your needs and budget. The plan is available at just @199 and comes with all the money saving perks, making it a rage among subscribers throughout India. With each subscription, you rest assured of unlimited texts and appropriate blend of mobile data and call time. You are free to choose free perks and introduce boosters suiting your needs.
Read Also: Now Your Unused Data Will be Added Back Next Month
myPlan Family
If you wish to make your family or friends recipients of the bespoke plan, Airtel covers you with myPlan Family. You are free to add a maximum of five subscribers to your plan, each with an Airtel postpaid connection. Herein, you can opt for either INR 99 plan or INR 199 plan as per your usage. In the former arrangement, you can access unlimited calling between all the members in lieu of INR 99 per member per month. Nonetheless, the latter plan involves a payment of INR 199 per member per year and allows you to share your minutes with dependent subscribers. Now, you will also save upto 20% on family mobile bills with Airtel postpaid promise.  A single bill cycle for all connections and the ability to monitor usage for dependent members are the mutual elements across these Airtel postpaid plans.
How to access?
Accessing the postpaid 4G plans is a convenient and time efficient process. You need to log on to Airtel's web portal and choose the appropriate rental according to the bill plan. Subsequently, a slider will activate, which allows you to create a bespoke plan. If you wish to gain more talk time, move left. Contrarily, move right for more data. Following which, you need to click the "Continue" button, port the number, type in essential personal details and upload documents. Eventually, choose a payment option and proceed with payments.
Airtel's value postpaid packs – myPlan and myPlan family – offer you an ideal way to create bespoke plans for yourself and your family without going overboard with expenses.