For the past few years, as the functionality of the mobile handset has gone beyond simple texting and talking to the adaptation of apps like WhatsApp, Skype, etc., the smartphone has become a necessity. The smartphone is not something the rich and famous hold to show-off, but it is now a device every individual needs to stay connected. Your profession does not matter, as you need calling, texting, and the Internet for a myriad of daily activities. It should come as no surprise, that more than a billion people of the country need these facilities, and hence, telecom operators across the nation are offering unlimited postpaid plans to lure in new customers and keep the old ones happy.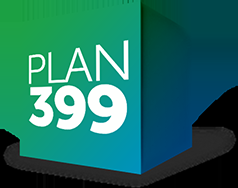 When it comes to choosing the suitable plan, it is so very easy to get confused. Following are two important things, one should consider before buying a postpaid plan.
First, try to calculate how many mobile applications you use and your calling pattern (local, STD, roaming). This will help you in deciding how much mobile data you actually consume, in a month and the calling plan you need.
Next, decide what is your budget! This is the most important, especially if your consumption is not high. This will help you in filtering the budget-friendly plans from the piles of plans available for use. 
Keep in mind, that you can enjoy mobile Internet at both 3G and 4G speed, which further depends on the handset you are using. If your mobile handset is more than two years old, it may not support 4G, and you may have to use 3G speeds. Since the
Airtel unlimited Plans
offer both 3G and 4G speeds, you can choose anyone without a worry. 
Here we are giving you a synopsis of the Rs. 399 plan by Airtel:
1) Unlimited Calling
For Rs. 399, you will be entitled to free and unlimited incoming and outgoing on both the local and STD calls. Yes, for a fixed rental, you can call as much as you like without worrying about paying even one paisa extra.
2) Free Roaming Calling
If you travel frequently around the country, there's good news for you. This postpaid plan offers free roaming on incoming calls; roaming charges will be applied to only outgoing calls. You could be in Kashmir, Kerala or Assam, talk to whoever you want; your incoming calls will be free of any charges.
Read Also: Purchasing A New Postpaid Connection Online? Things You Should Know!
3) Data Needs
As we have discussed before, how much data you need in a month, will help you in determining which postpaid plan you want. The Rs. 399 data plan comes with 10GB 3G/4G data rollover. The best part of Airtel unlimited plans is that there will be no loss of data. As Airtel offers
data rollover
, the unused data will be added to your next month plan.
As can be seen from above, most of our daily activities and mobile device are interconnected, it is very important to look at different unlimited postpaid plans before choosing one. The Rs. 399 plan is one of the most cost-effective and popular plans for the plethora of benefits it offers.