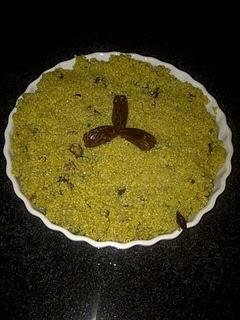 It's cold outside, so how about a date?  It's hot, sweet, even a little nutty?
Ok...yes, I'm talking about food but nonetheless, I think you're going to want this!
As winter nears, and I fear packing on those cold weather pounds we can hide under bulky sweaters and multiple layers, I'm trying to find ways to get my "fix" of carbs while avoiding too many processed foods.  Quinoa is always a great resource there.  It tastes similar to rice, with a slightly different texture, but offers so much in the way of protein that it's really a guiltless food.  Not to mention it's just so easy to prepare.
Here's the recipe I made last night ~ I wanted to "kick it up a notch" (as Emeril Lagasse likes to say but The Trendy Vegan style) for the fall, so I grabbed some dates, dried cranberries and pecans from my pantry and came up with this warm, sweet and savory version of quinoa.  I hope you enjoy!
You will need:
2 c Quinoa (that usually equates to 1 box)
2 c low sodium vegetable stock
2 c water
1/2 c pecans, coarsely chopped
1/2 c dried cranberries
8 dates, coarsely chopped
3 dates, whole
2 TBSP parsely, finely chopped
salt & pepper to taste
Place the quinoa, water and stock in a medium sized stock pot and bring it to a boil, stirring occasionally.
Once it boils, reduce the heat to low and cover for 5-8 minutes.
When only a little liquid remains, stir in the pecans, cranberries and chopped dates and cover again until the liquid is gone, another 2-5 minutes.
Remove from heat and stir in the parsley and season with salt & pepper to your liking.
Spoon into a pie dish, smooth and top with the whole dates.  Serve immediately!