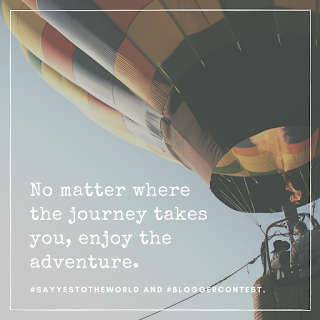 My first memory of the United States of America comes from a movie that I saw when I was in second grade. It had all the wow factors starting from the Empire State Building, the Statue of Liberty, the Golden Gate Bridge and Disneyland. It was always a land of tall buildings and clean roads. I always heard stories about the food and people from cousins and relatives who traveled to the US. In 2016, it was my turn to travel to the USA, leaving behind my busy software job, family and my comfort zone. I landed in Columbus, Indiana, and all of a sudden I was an immigrant in this beautiful country.
I had to take a break from my career, make new friends, get adjusted in the community. I thought it was going to be a tough job. But giving up was not an option.I had to keep an open -mind. Columbus was not the city that i had seen in the movies. It was not like the places i had heard about from other people. It was when i realized not all of America looks alike. The movies show only the skyscrapers, but the real America lies in the hearts of cities like Columbus.
The first thing that I noticed about Columbus was how calm it was. There was absolutely no noise and me, being from India, was used to the traffic and people and everything loud. That was a culture shock. There was much less public transportation and the shops here were not close by. The initial few days, in February, were tough. I used to watch TV, blog about my travel experience, paint, and do some DIYs. But the snow was beautiful. The white layer of snow painting the whole town looked beautiful and felt pure. This was a completely new experience.
Slowly as the snow melted down and the fresh new leaves started dancing on the trees, there was a new array of hope and joy. The whole town covered with trees on either side of the road looked beautiful and the downtown was adorable with shops and restaurants. Columbus was not boring after all. It felt like home. There are spots that one has to explore. I had to open-up to get the real experience of living in this city.
As the spring started, I got my driver's license and started exploring the city. I found the library—filled with an amazing collection of books; The Visitor's Center—where one can find cute personalized gifts; Engage Columbus—where one feels so welcomed and where I felt like I was a part of the community, too. Thrive Alliance was a great place to volunteer; the beautiful lakes where the ducks swim with joy and the sun smiles in radiance—a walk to the lake with my sketchbook makes even my mundane day bright.I enjoy the lush green parks and the trails that help to keep me fit even when I feel like lazing around, not to mention the architecture of this town.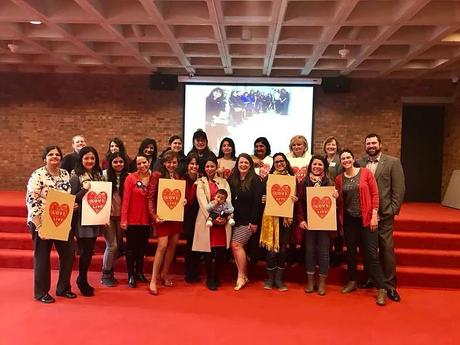 This picture was taking during one of the events of "Engage Columbus"
Engage Columbus is a non for profit that helps people feel welcome and engaged in the community.
Luckily for me, Columbus is a melting pot of people from all countries and background. Meeting the local people and people who have traveled from different countries to make Columbus their home and talking to them made me realize a lot of things that i would have not known if i had not traveled here. Sharing the culture, food, ideas,thoughts and working together with them made me look at certain aspects of life from a very different and fresh perspective.I began to cherish variety and diversity in my day-to-day life.
Even though there seems to be a striking difference in the culture, food, thoughts of the west from that of the east,  there is a base root that connects all of us together. Talking to people from different background has definitely given me a different take on life and the world 
I travel a lot, but, every time I come back, this is the place that feels like home. I love the warmth that people continue to show me. I love the calmness. It seemed like everything I worried about when I landed here was small by comparison, but this close-knit community helped me to get out and look for the numerous events and activities available to everyone.
I love this calm place and I wish to enjoy it before getting back to the busy corporate world. It is also a great place to study without any distraction. Being a software engineer working towards a master's degree in Data Science, I love being able to be here to think, create, and explore my inner abilities.
Being from a big city, it was tough initially to get accustomed to Columbus. But just a few days stay here makes you realize the beauty of this place.  Being
open minded
has made me realize that there is good everywhere and it is upto us to find it and make the best use of it.
#
#SayYesToTheWorld and #BloggerContest.