Well, it figures that I would have to leave the 9th onto Monaco just as London's Design week gets underway!  Not that I am complaining at all about being dragged to Monte Carlo but I am absolutely in love with London and could have easily spent another week there.   I will definitely think about hitting it next year or maybe the Design Festival which happens in September!  Even though I cannot be there and unless you are lucky enough to attend this year, I thought I would give you a glimpse of some of the hot interior wares that will be the talk of week. If you wish to read more about the wonderful London Week of Design go  Credit -HERE! I hope you had a chance to follow me on my journey through these magnificent countries and if not check out my "Instagram button" to the left under my photo! I will be posting a little a tour once my lovely daughter forwards me the amazing photos that she took along the way.  By the way that was some landing yesterday in Newark, 40 mile an hour winds made for quite an adventure. I am glad to be back on Terra Firma! Happy Friday! It is also my 500th post!! Wow, how time goes by when you love what you do!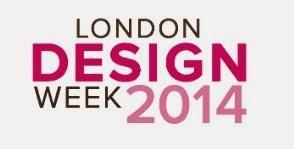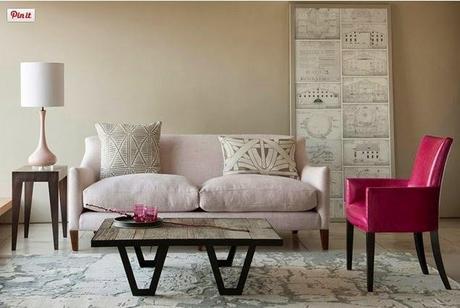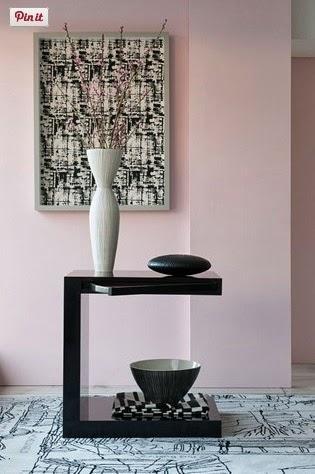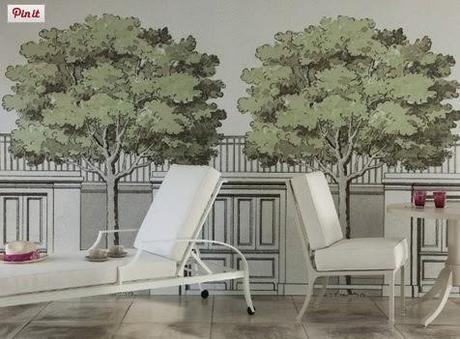 Mckinnon and Harris!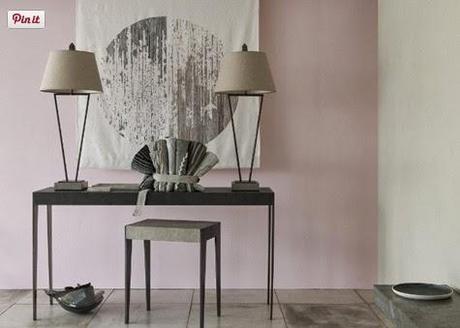 Simpson console and Nicholas Haslam Lamps!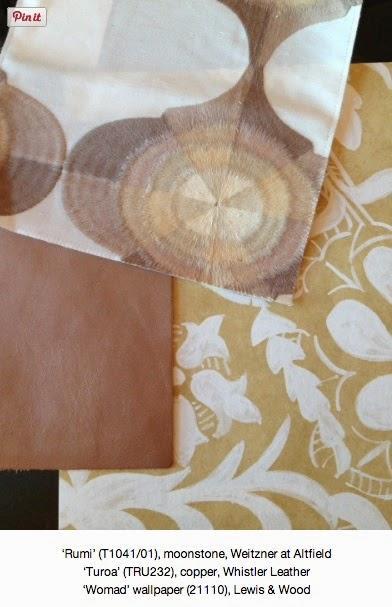 Metallics have it!!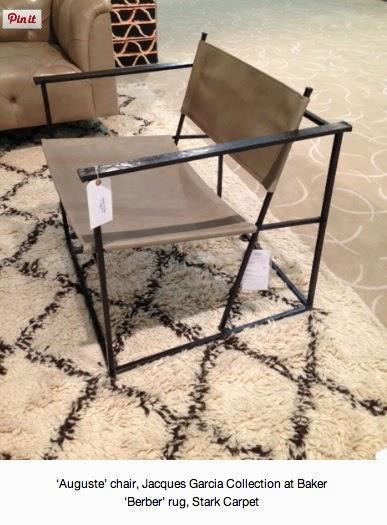 Eclectic Mix- hard lines with soft textures!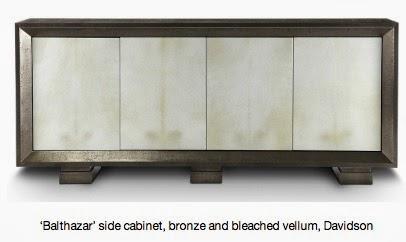 Love this cabinet- clean lines  but could mix well!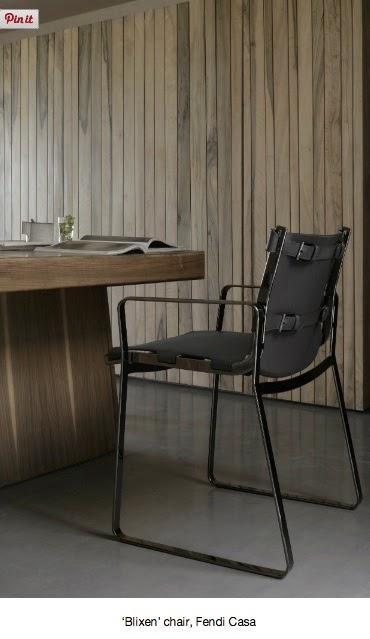 Everything here the cool counter stool with buckle detail and the wood lathing strip walls!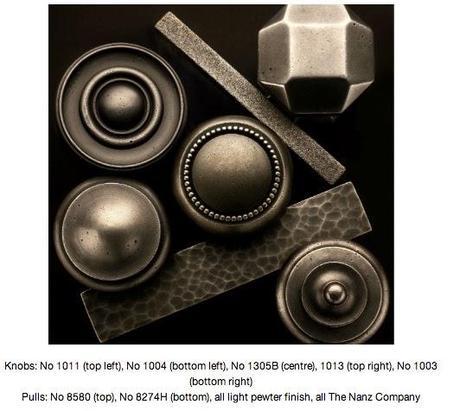 Pewter is back!!!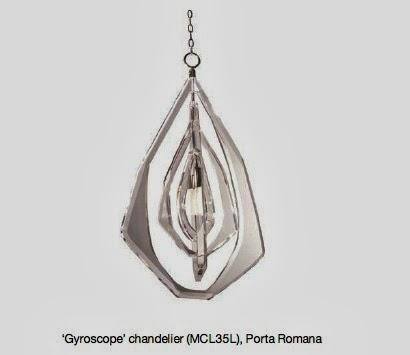 I will take this over the over used Sputnik!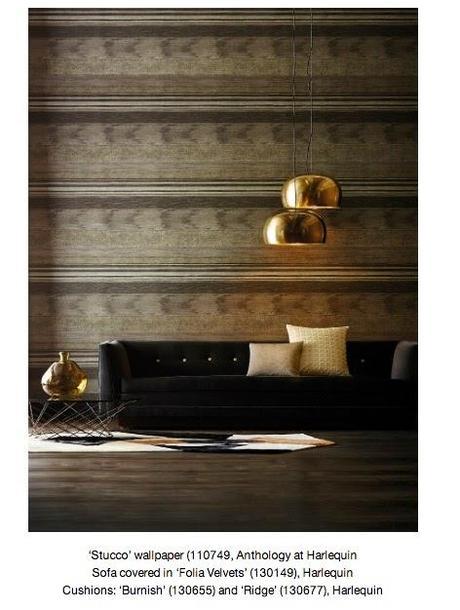 Again everything in this but especially the walls and hanging brass lamps!!!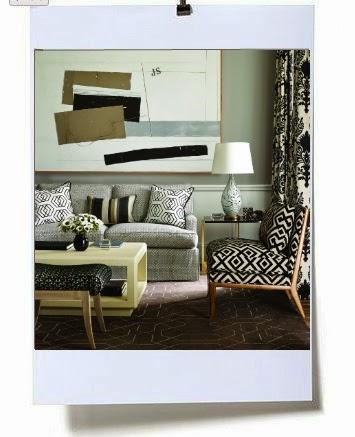 Graphic patterns are alive and doing quite well in the UK- thank you David Hicks!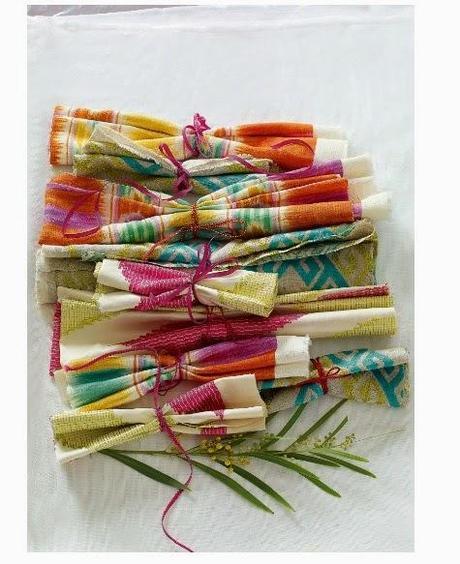 The warmth of tropical colors - Manuel Canovas!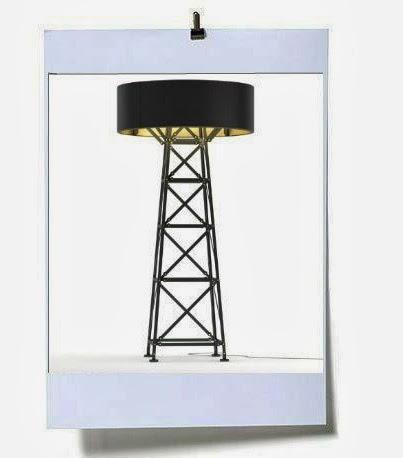 Lamp love here- Project Joost at Chaplins.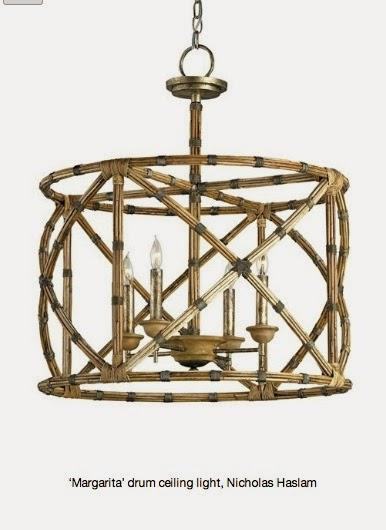 Again Nicholas Hasam! Gorgeous!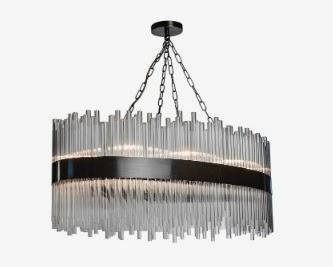 I love this ultra cool chandelier- Bella Figura appropriately named-"Bond Street"!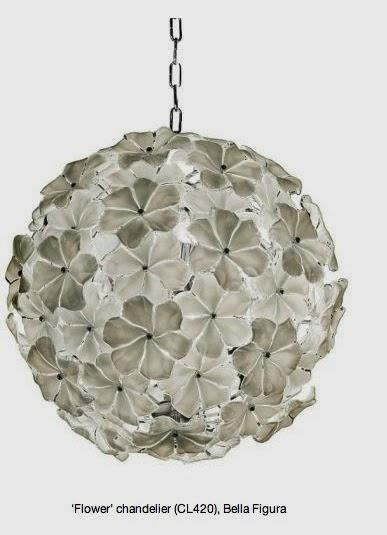 Perfect for a powder room of guest space!
Hope you enjoyed and tomorrow I will be back with fabric  combos from the Design Week!