I am beyond honored to be joining the following fabulous bloggers in presenting our ideas for this year's "Fall Mantel Inspiration".  Please visit all of these bloggers below and don't forget to also see these talented women on Instagram with links at the end of this post!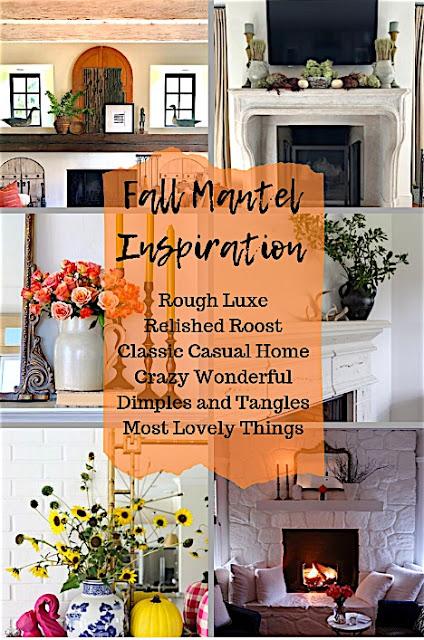 CLASSIC CASUAL HOME
CINDY HATTERSLEY DESIGN
CRAZY-WONDERFUL
MOST LOVELY THINGS
DIMPLES AND TANGLES
I really had to put my design thinking cap on for this one!
I have two mantels in my home, so I thought it only fitting to decorate both in different styles.
My family room mantel sports a large television much to my chagrin, 
but that being said, there is still no reason not to make it pretty!
Because I love mixing old and new with a touch of nature my first mantel which is centered an old transferware container and hydrangeas from my front yard.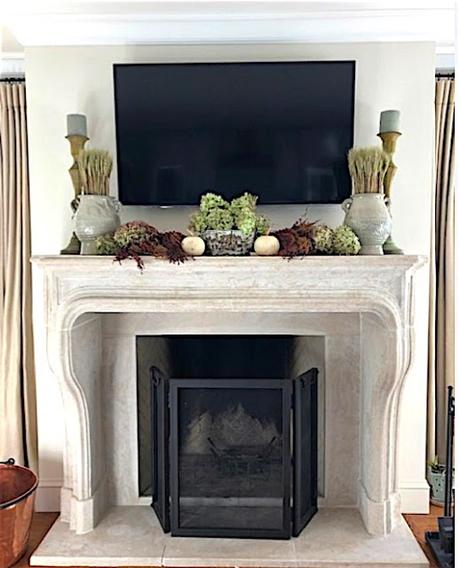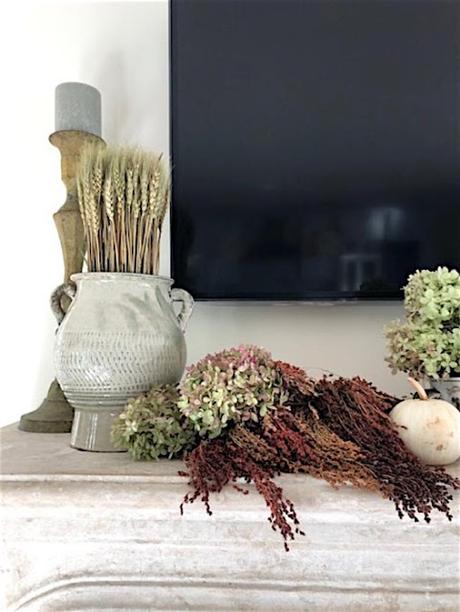 Vases are from

Amy Karyn

 in Hopewell, NJ.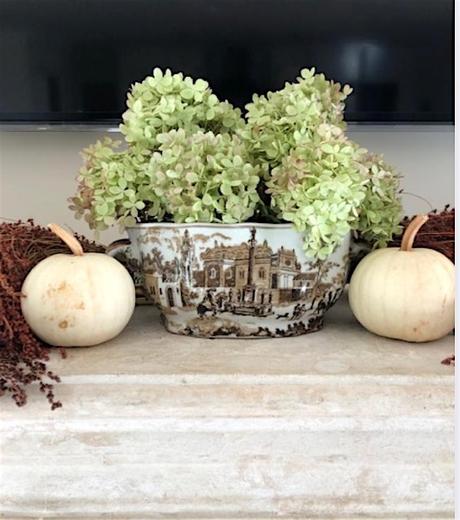 I love pulling out this old flea market brown transferware piece and using it as a flower pot.
Hydrangeas fit nicely with enough water to keep them vibrant until 
I allow them to become a dried arrangement. 
I even like the rough pumpkins with a bit of character!
My Bedroom mantel also has a television and because it's used rather infrequently,
I decided to cover it up with a great piece of art from
katestephensonphotography.com
I chose a warm brown and dusky tone Horse that definitely called for muted pumpkins.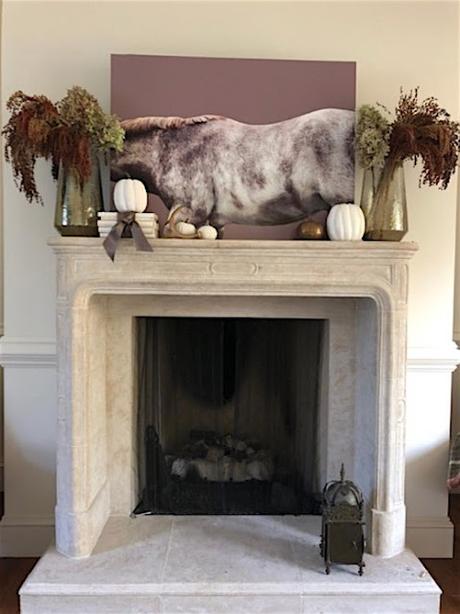 I used faux pumpkins this time and painted them with plaster colored chalk paint.
I again used hydrangeas from my garden 
and dried flower stalks from Bountiful Gardens in Chester, NJ.
I left the old clock which I use as a quirky accessory on the hearth 
and played with plaster and brown tones!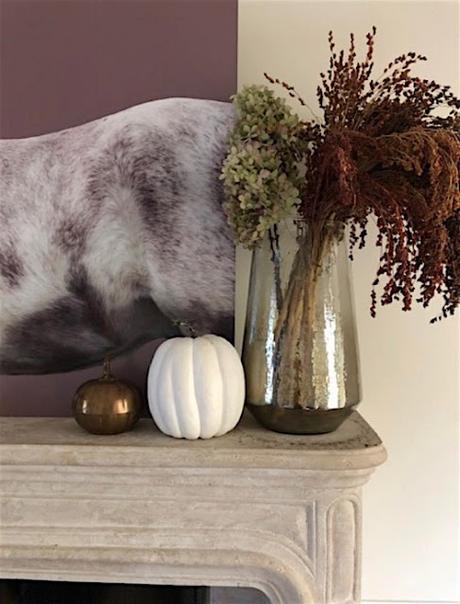 Again and old vintage aged brass pumpkin thrown in the mix just because!
Something about mixing old with new that feel I always need to do,.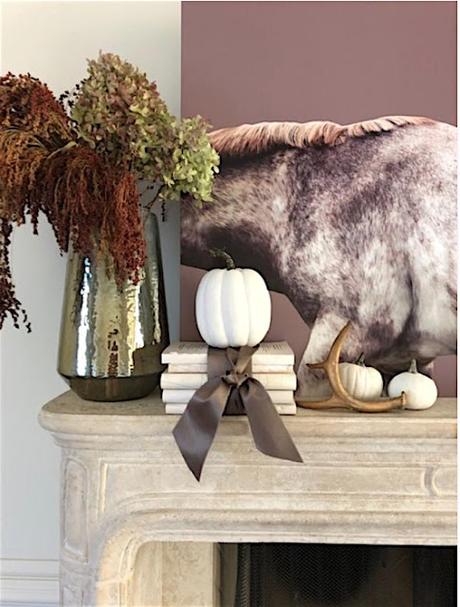 I took old grade school books of my now adult girls and folded the covers back exposing the spine, only two paper backs had their covers entirely removed. 
I happen to have a bag of thick ribbons that I have collected over the years and as luck would have it one matched the art quite well.
However, I still felt I needed and organic object so I threw an old antler next to the pumpkins that I had painted gold some time ago.  
The vases are actually Pottery Barn which I found last Fall season, they had me at "Hello"!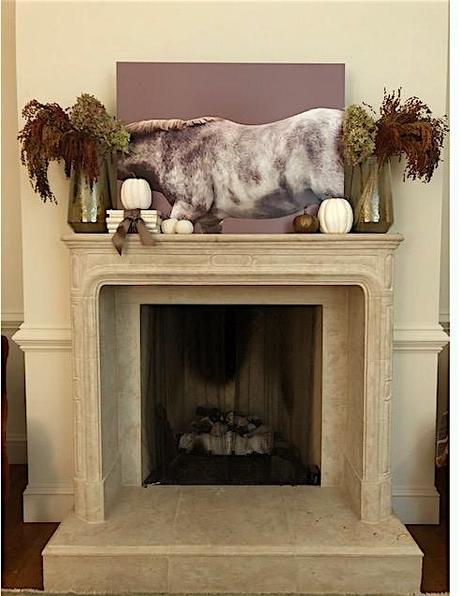 Night time view... sans hearth clock..
Now go see what those other fabulous bloggers have created on their mantels,
and be sure to check out the Instagram posts as well !
@therelishedroost
@classiccasualhome
@crazywonderfulblog
@most_lovely_things
@jenniferdimplesandtangles
@cindyhattersley