Hello dear readers and visitors! First of all, I need to say that in a small "interview" few posts a go, on a question "How will you spend your weekend?2 I said - "Nothing untypical", but in the meantime, things changed. My parents friend who currenly lives and works in Ljubljana, capital of Slovenia, invited us to come to visit her. Fortunately, my cousin bought weekly car-vignette, but had to cancel trip to Slo, so he borrowed his vignette to us, otherwise, vignettes are too expensive. And we decided to take that chance to move a little bit abroad. Ljubljana is such a beautiful city, small, but sooo charming. I was there 5 years a go when I attended one concert, but I saw the town only in twilight/night which is incomparable with day sightseeing.
   I wasn't able to find my passport, but tnx God, we can cross the border with an ID card. My parents picked me up at my Darling's place, cause I overslept there. And we went. At first I was a little bit worried on the border because of the picture on ID, in which I have dark hair, but border-policeman joked that he also has at home the one who is dying her hair - his wife. After that - so many meadows, forests, sheep and horses eat grass, small farms, lots of castles hidden in forests, and then finally: Ljubljana!!!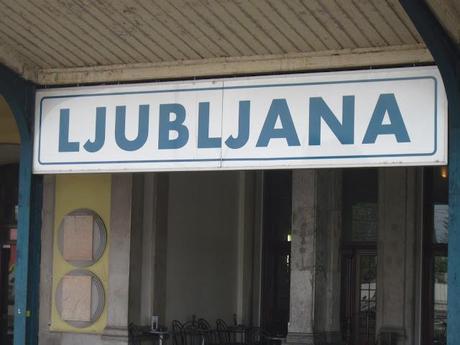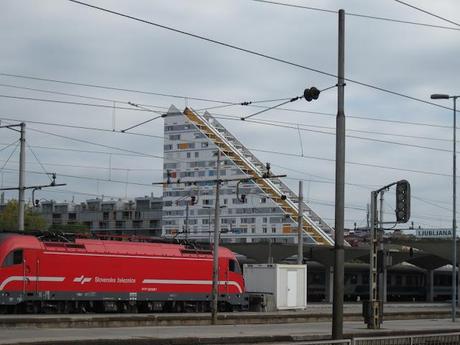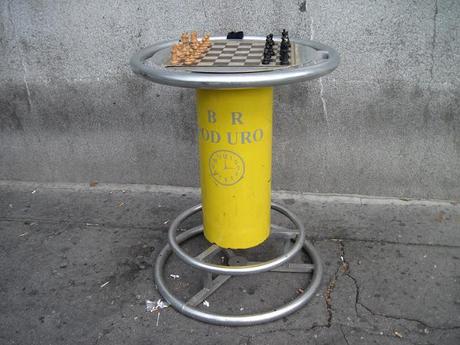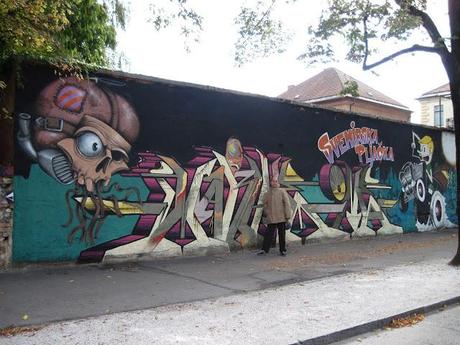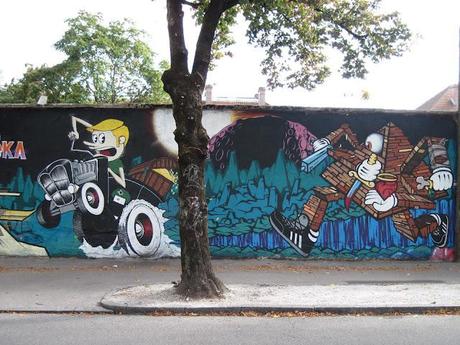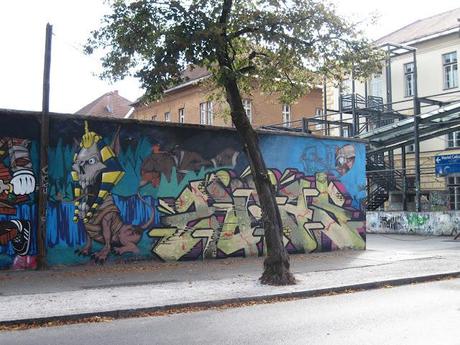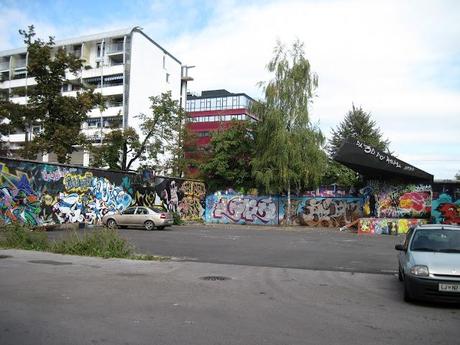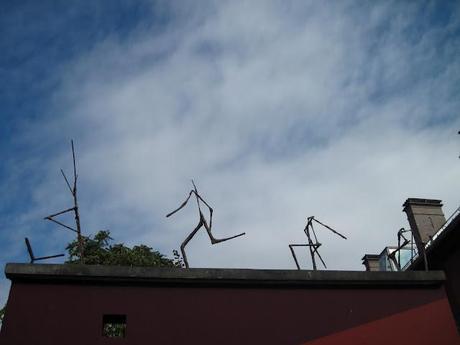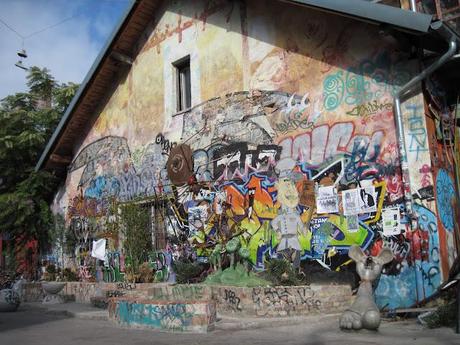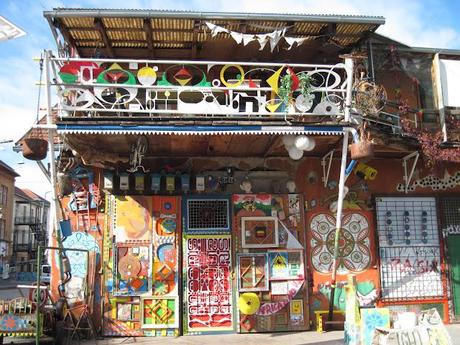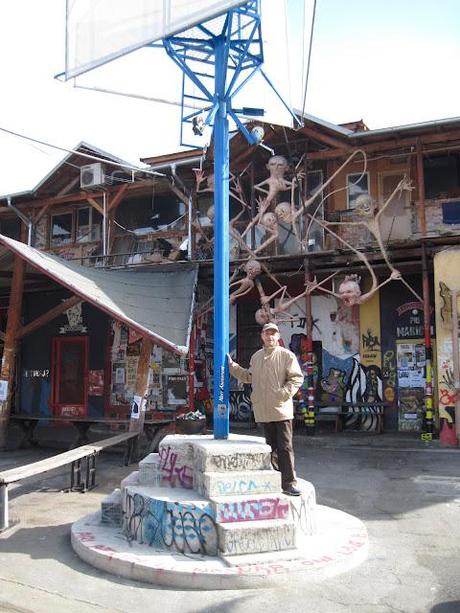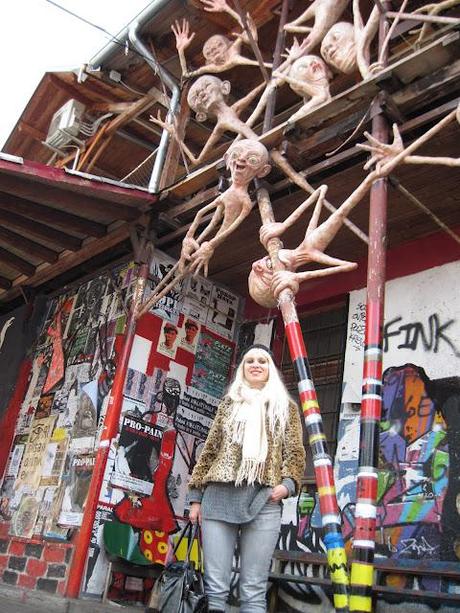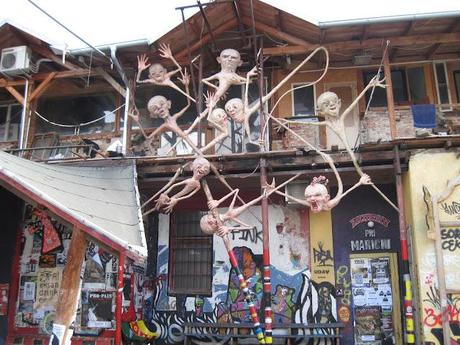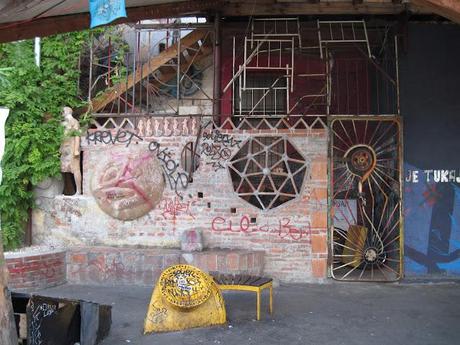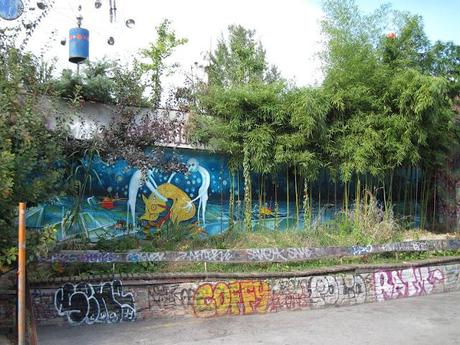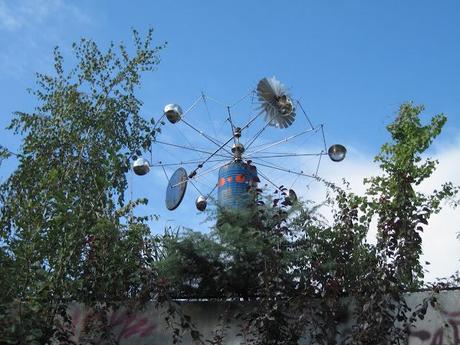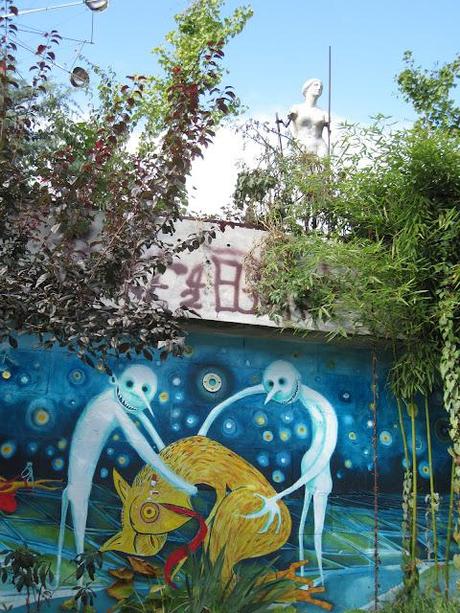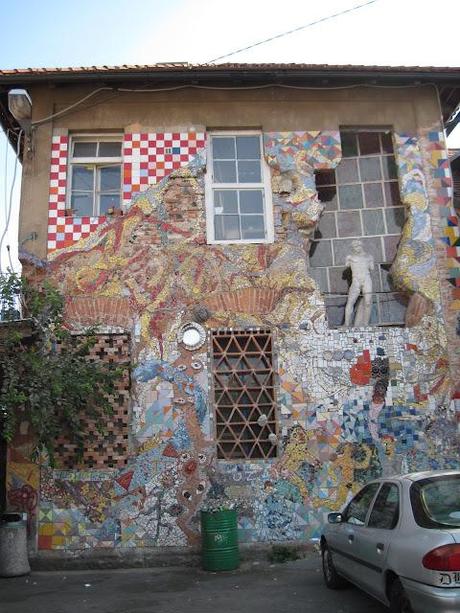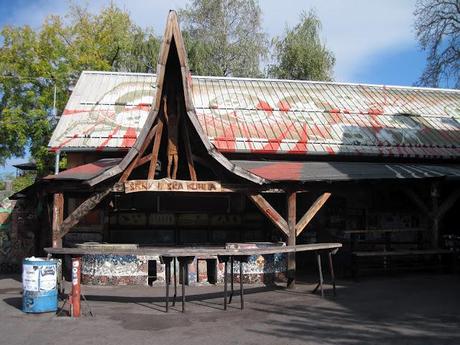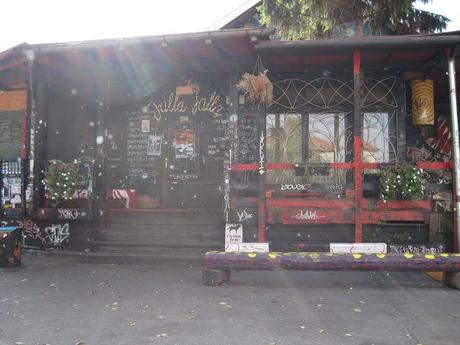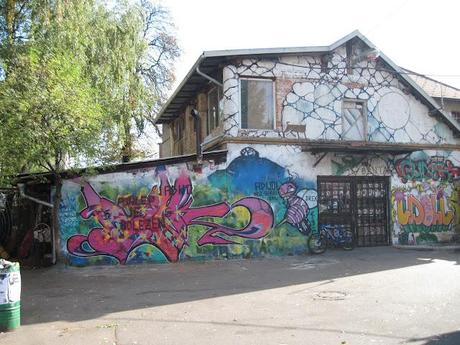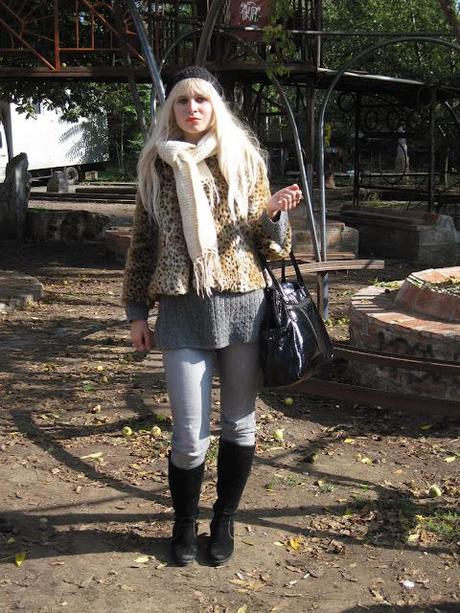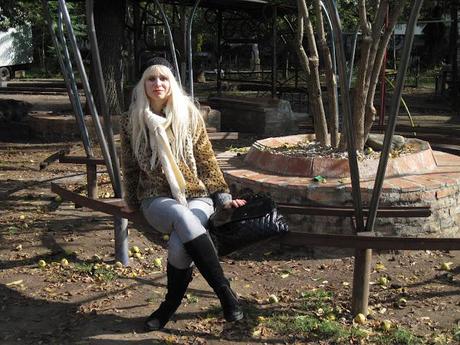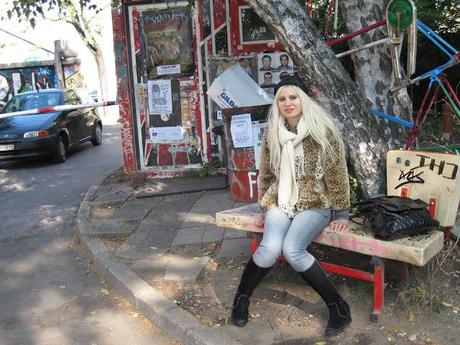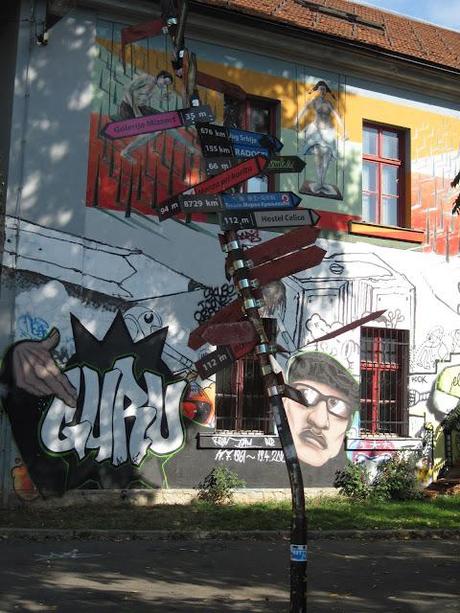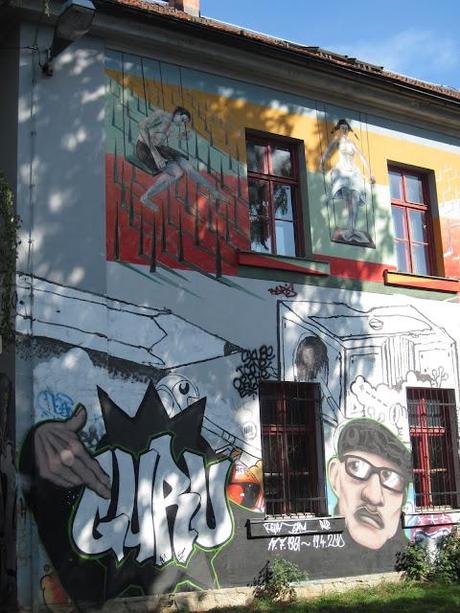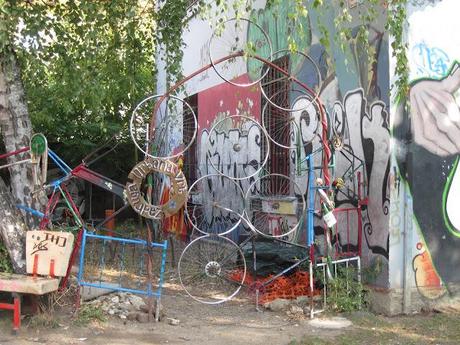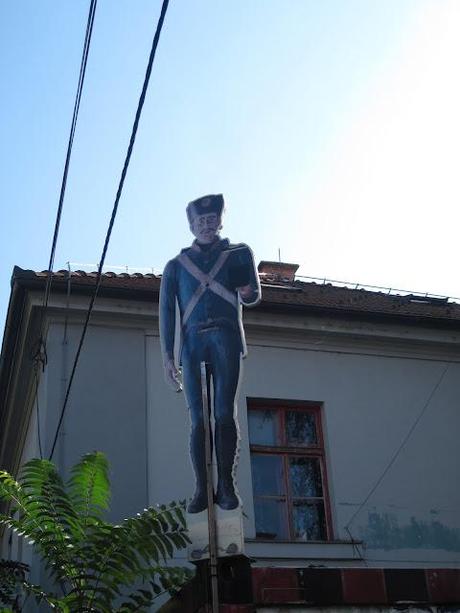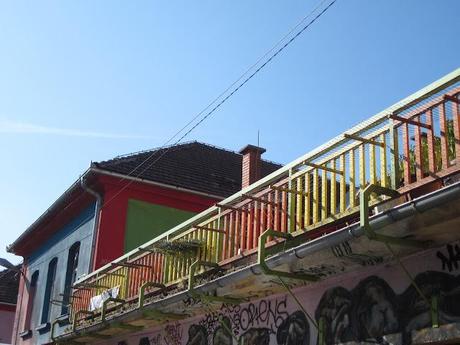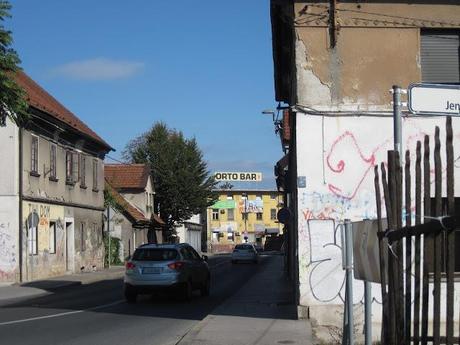 We met with parent's friend at the main railway station. First stop, which I insisted that we must visit is an alternative culture club and also squat
Metelkova
. Five years a go, when I was there, city government wanted to ruin it, but alternatives, such as punx, rockers, d'n'b, ...etc did their best to stop that so tnx God it's still there. I totally love all these graffiti, installations made of recycled stuff, mosaic made of old ceramic tills, old fences,... - everything on this pics are small art works. There was too many stuff, but I did my best to snap-shot it. My dad, R'n'R type liked it, an alternative art, while my conservative mom almost had breakdown (kidding) - her reaction was - ~
aaargh, so awful, it's just another venue for scums
~. But it was the reaction that I expected from her, so I warned her, psychically :P
Next stop: Dragon's bridge & city center
: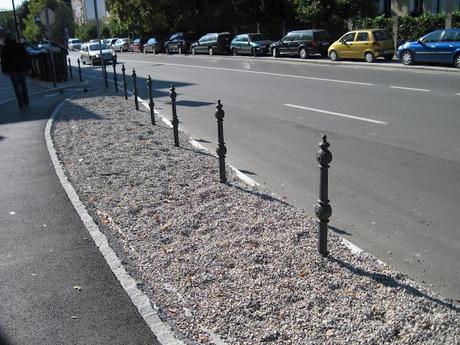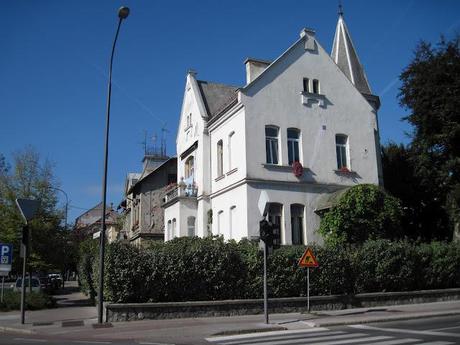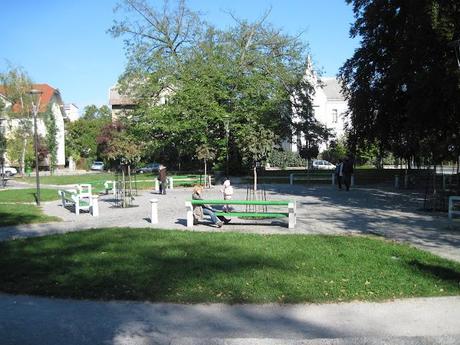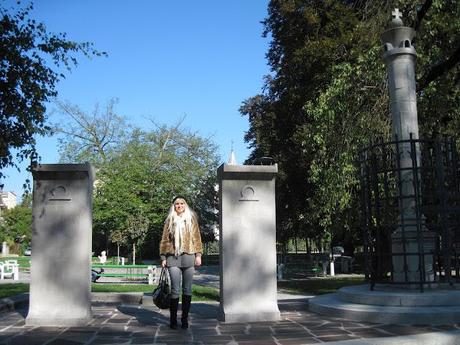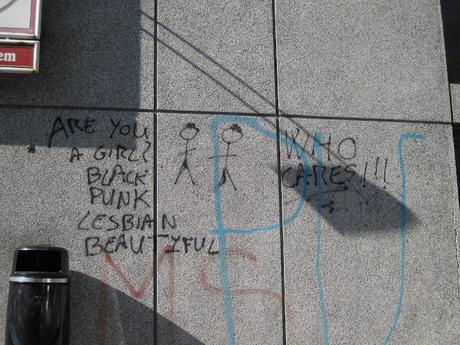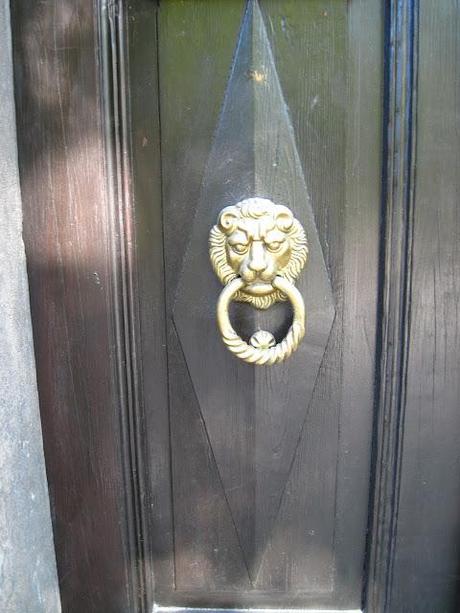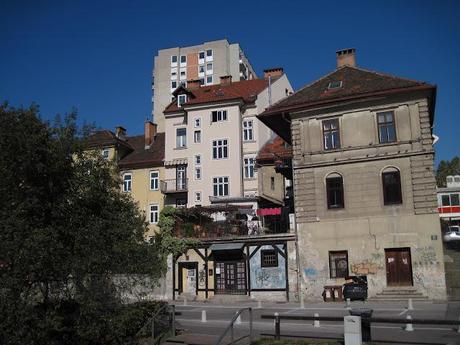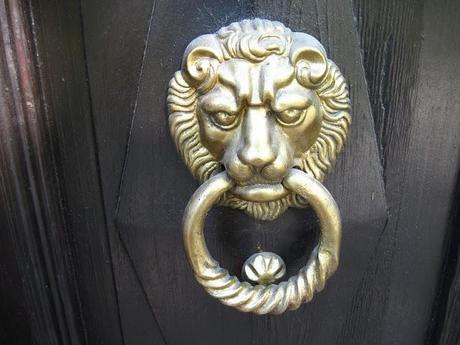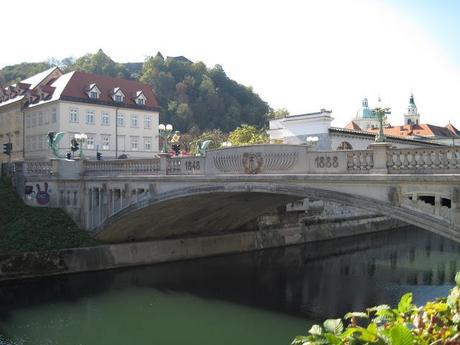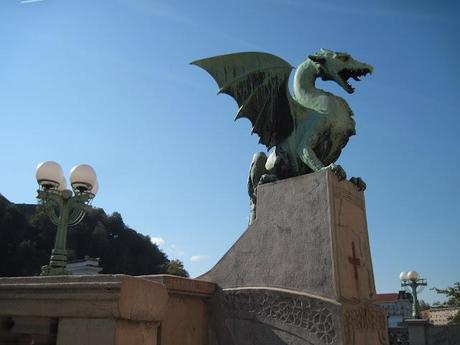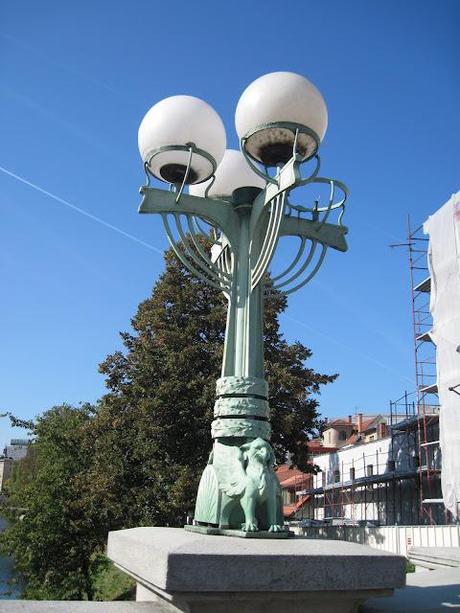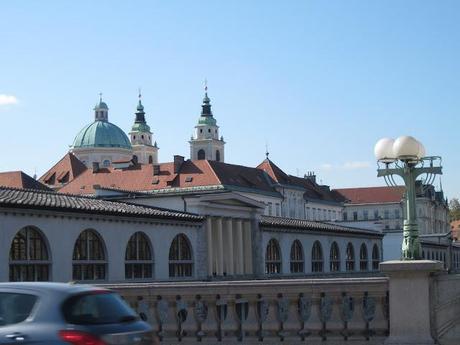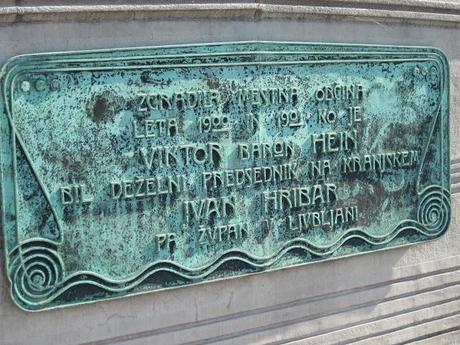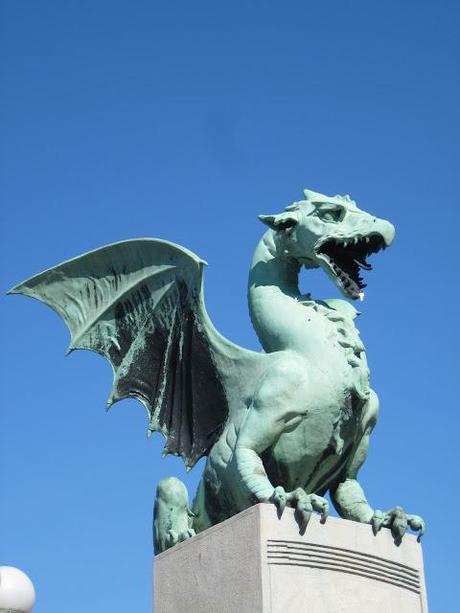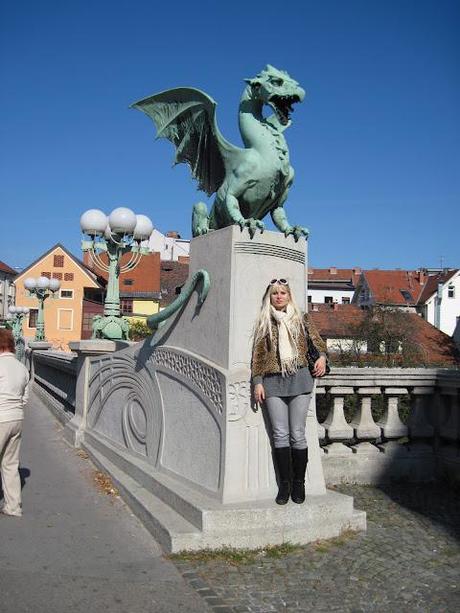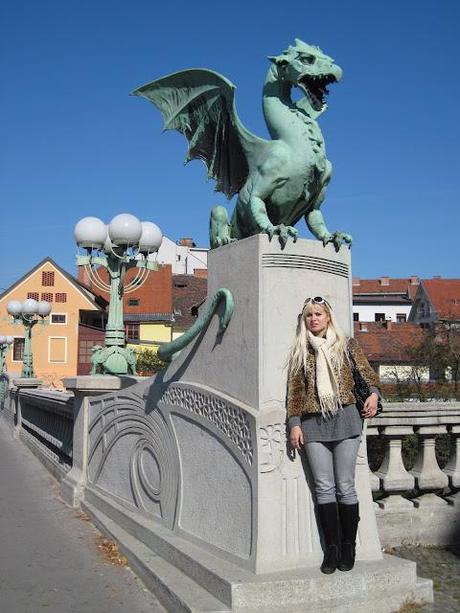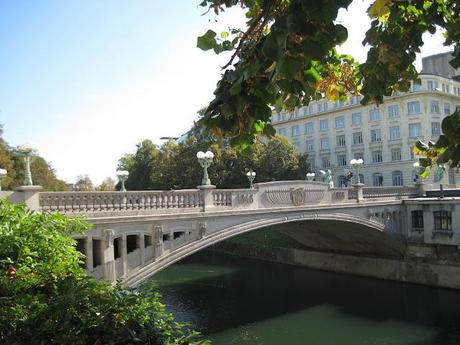 Dragon bridge - the symbol of the town! It was built around 1900. in secession style. First architect, Dalmatian man Jurij Zaninović (who was Otto Wagner's student) added this dragons although the first plan were winged lions. But dragons are cooler!!! And there is an urban legend - if a virgin pass by the dragon/s, they wave with their wings... 
Next stop: City center: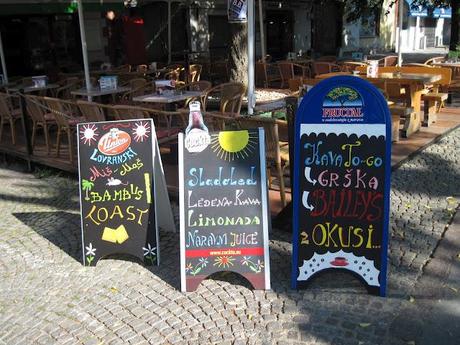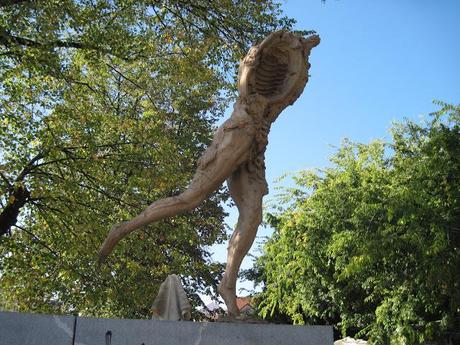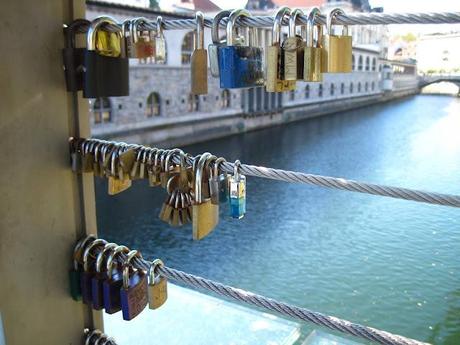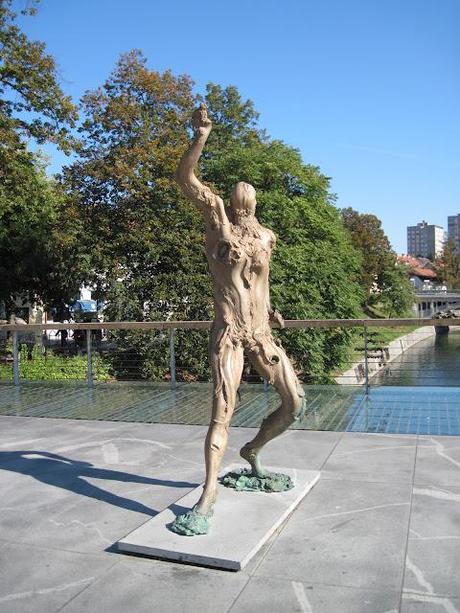 Butcher's bridge. I liked this statues and this fence for lovers/couples/people in love... On padlock, couple write their names, put it on the fence and throw the key in the river Ljubljanica. Hope that most of them who did this are still couples...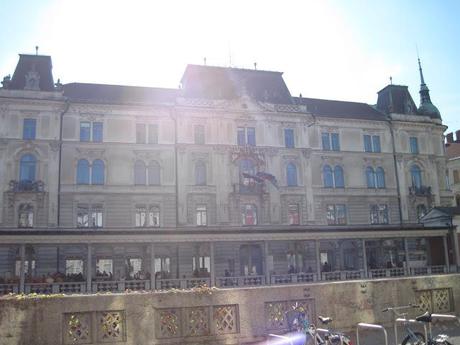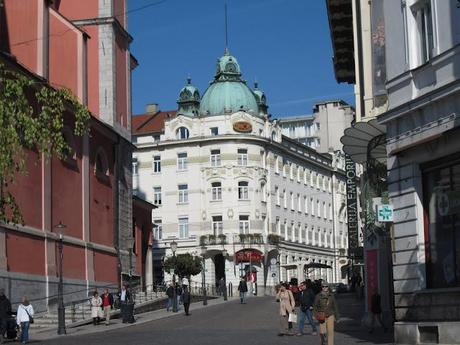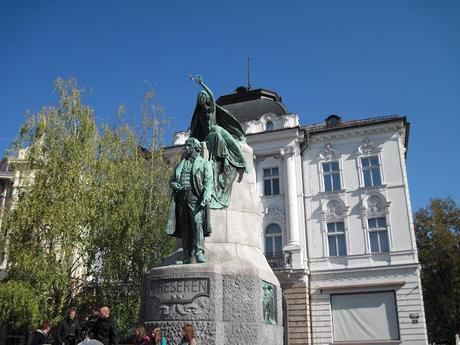 Main square. I wanted to sit under
France Prešeren's
statue soooo badly, but some people were filming some commercial for the kids, so - I sucked that chance.....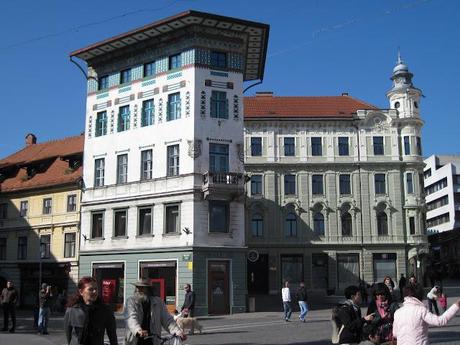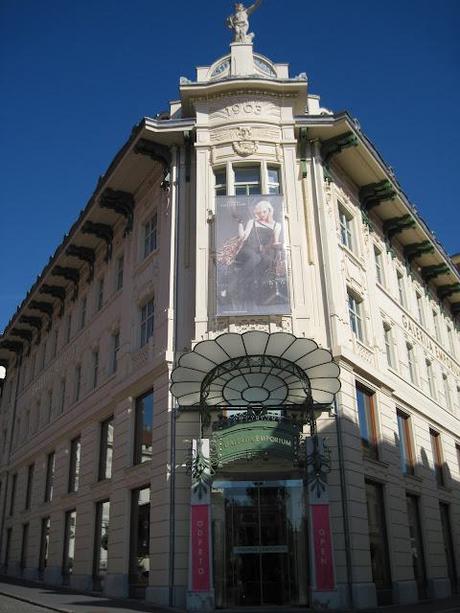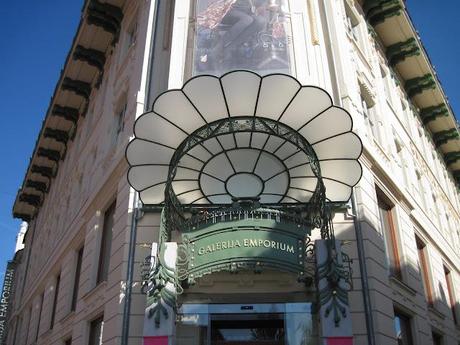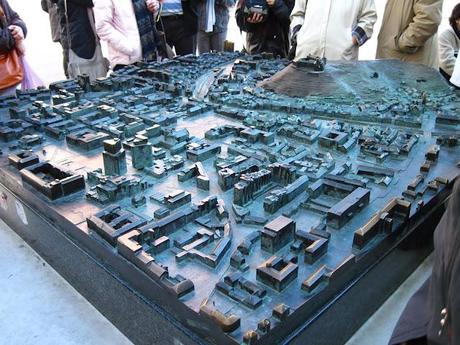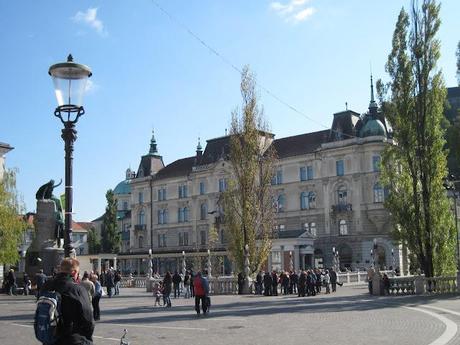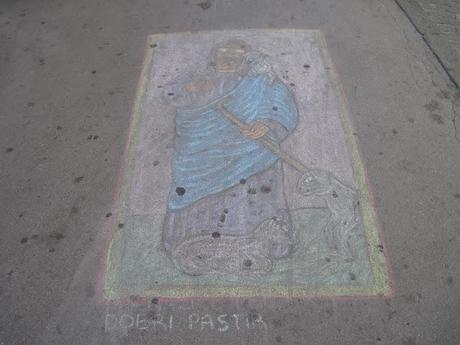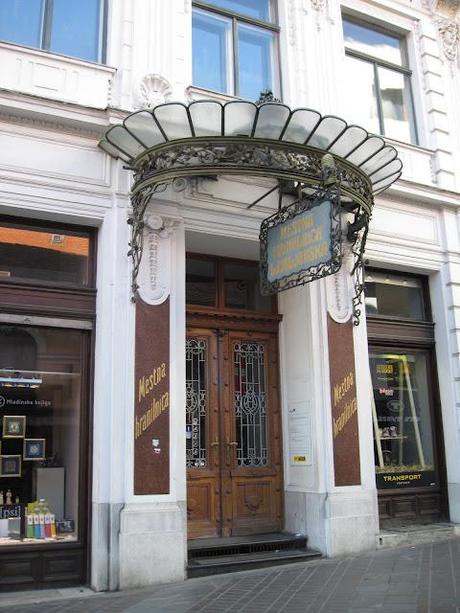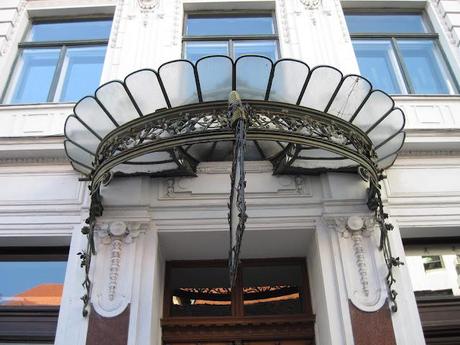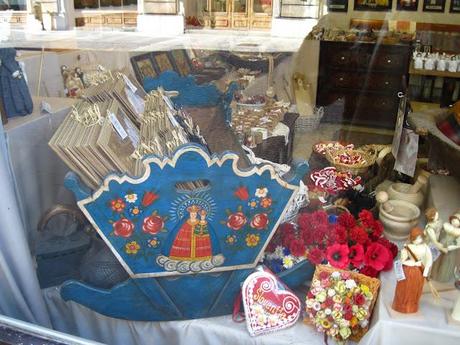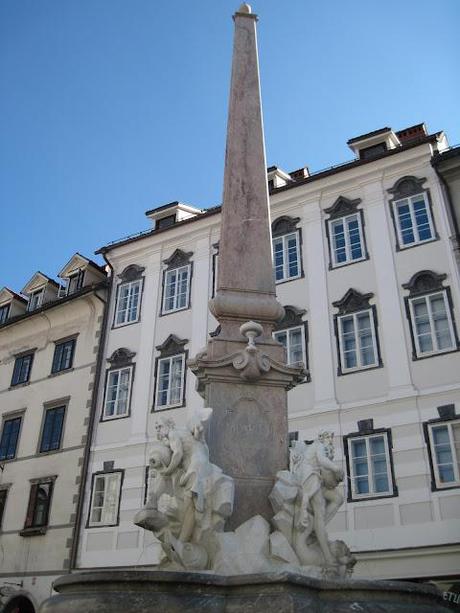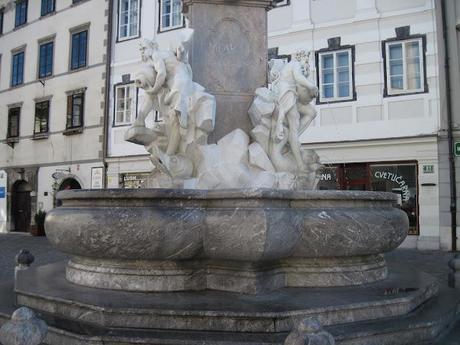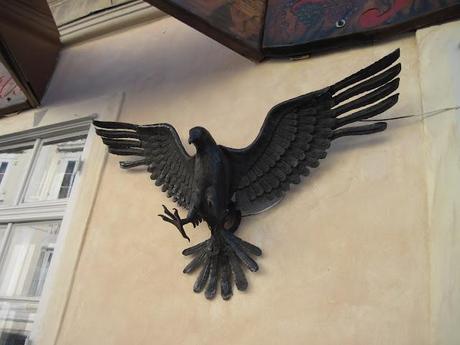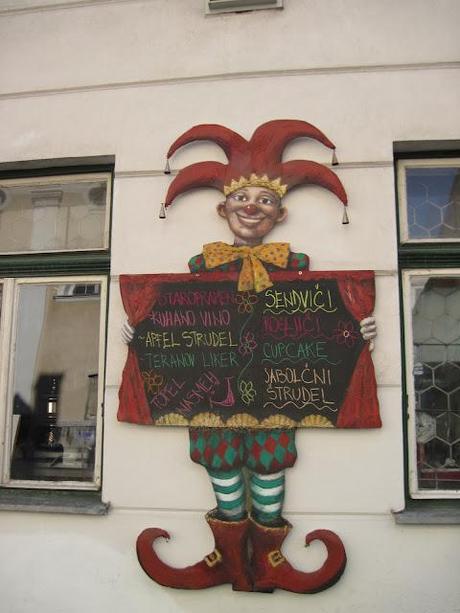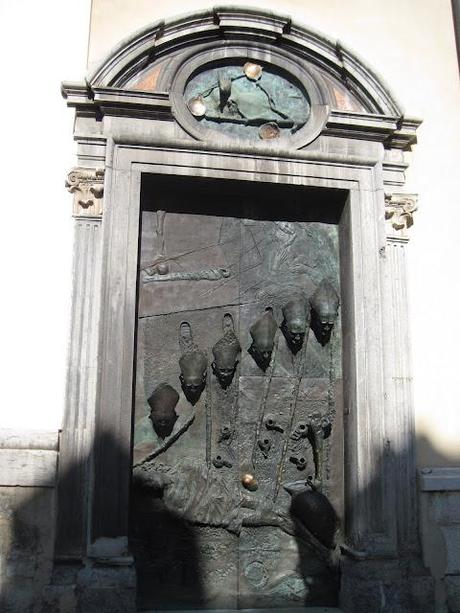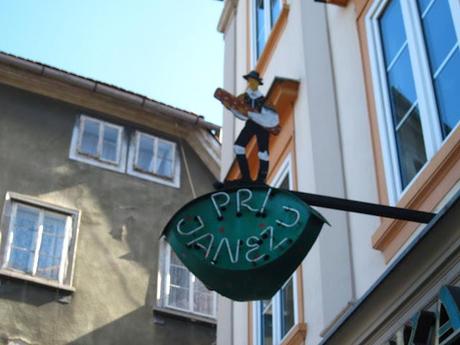 Old secession buildings - an amazing architecture. There is also small model dummy of Ljubljana made as a copper relief. Some artworks on the street, entrances a'la Parisienne, souvenir shop window, gorgeous fountain, hawk's sculpture, crazy harlequin model for some restaurant, door of the church, restaurant named "At Janez" (Janez is Slovenian version of name Ivan, John, Johan,...)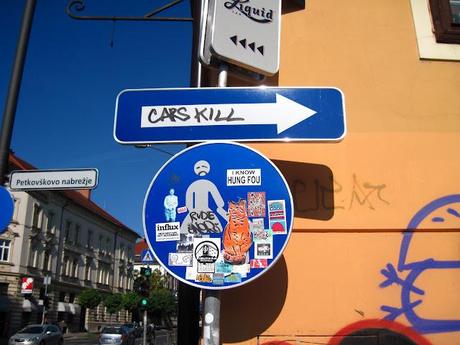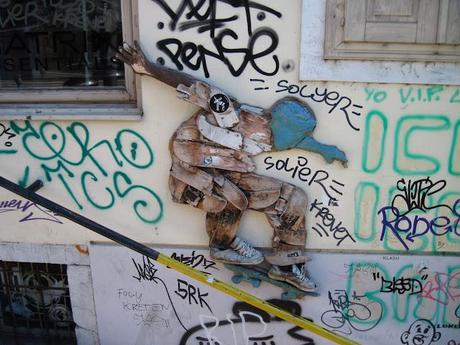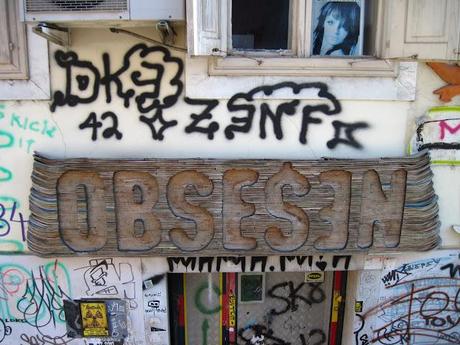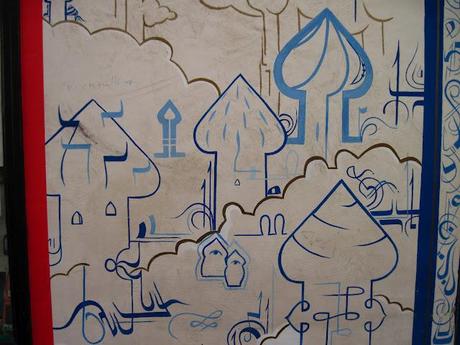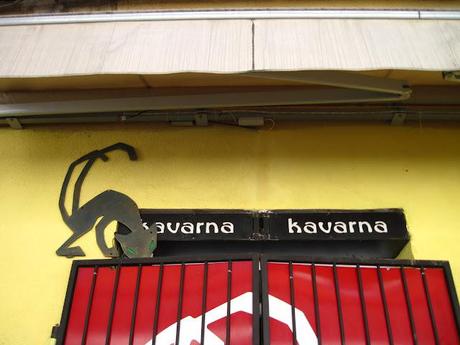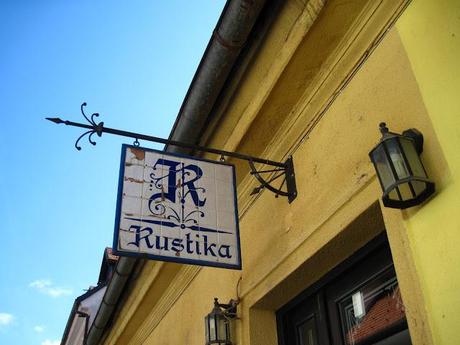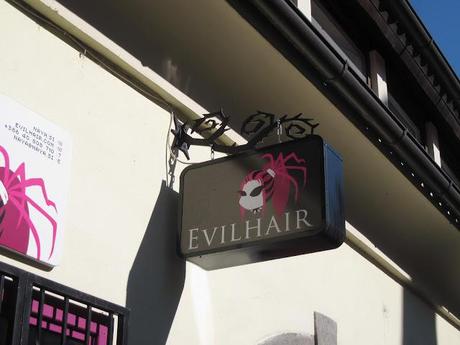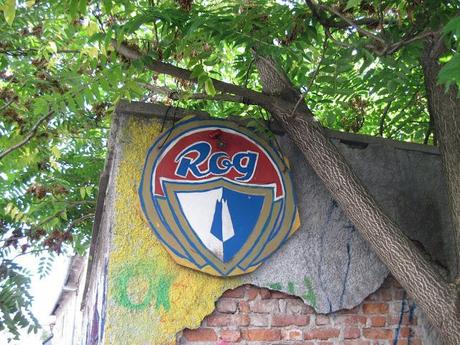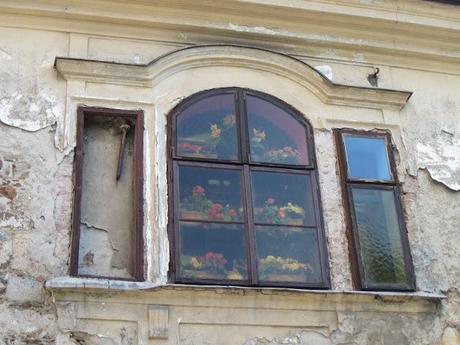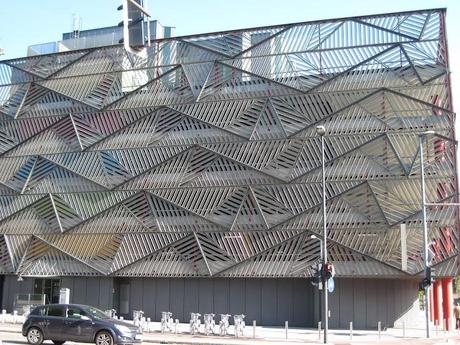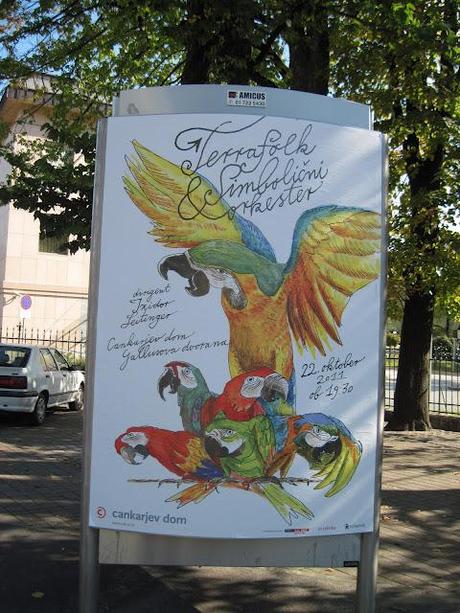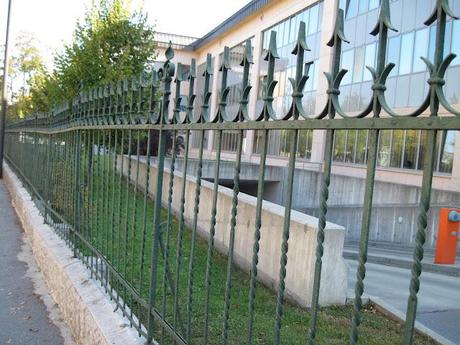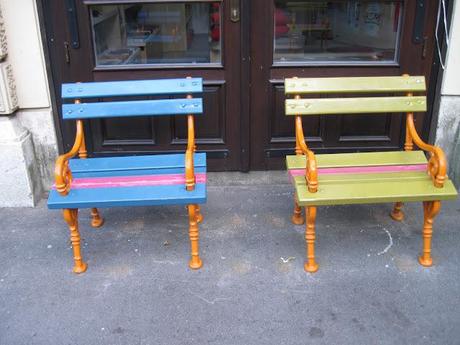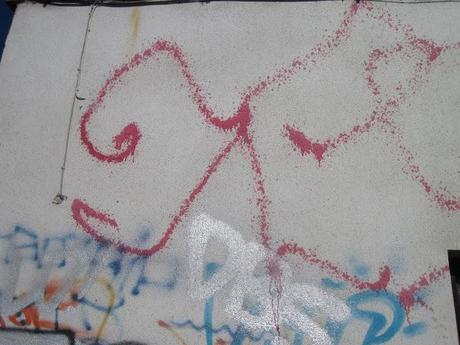 Street art, advertisments of various trades & crafts, old window with roses that looks like picture in live appearance, Georges Pompidou-esque garage building, crazy poster, random graffiti, fences & benches....
The last stop: The Fortress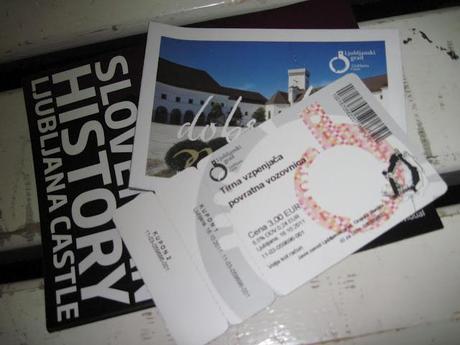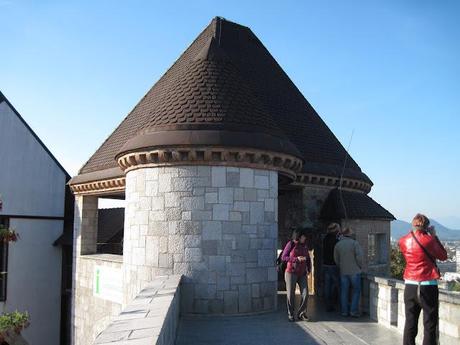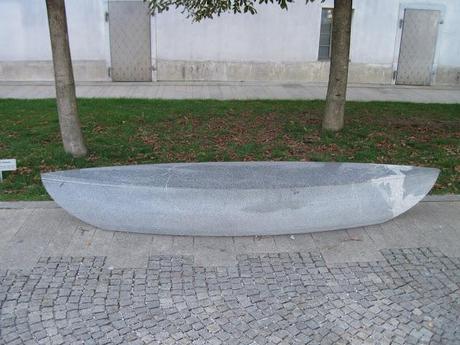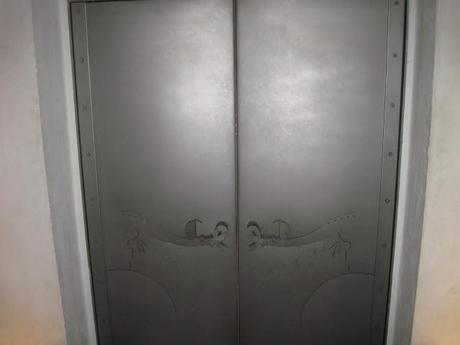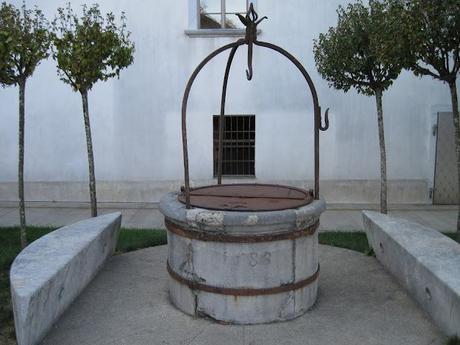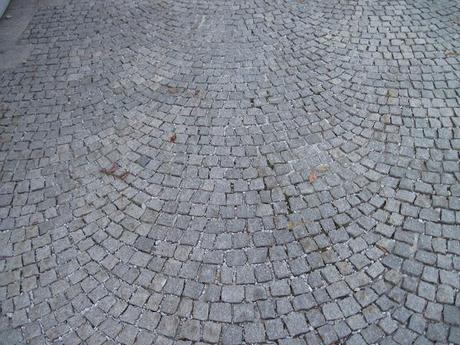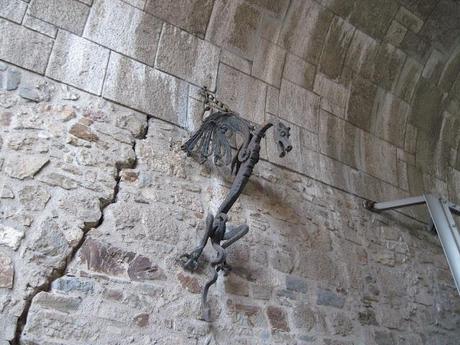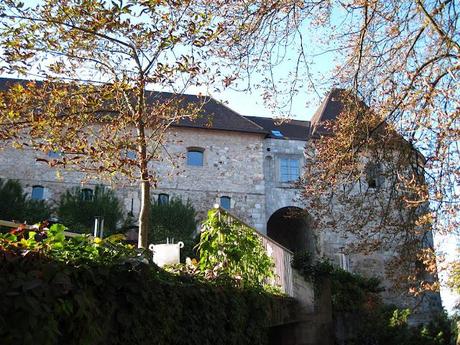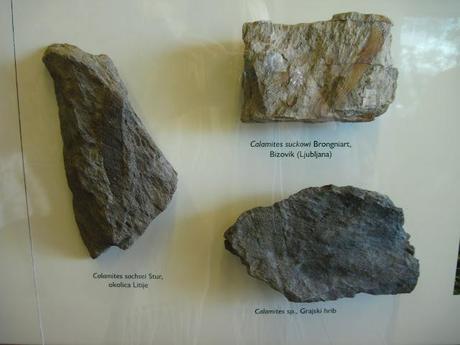 Funicular ticket,the tower, abstract sculpture
"The boat"
, old/new door, stone paved road, just another dragon sculpture, the castle, fossils stones...and soooo many tourists from sooo many places around the world came to visit this beautiful Medieval castle, which also has caffe bar, many galleries and belvedere...and the beautiful view on Alps mountains...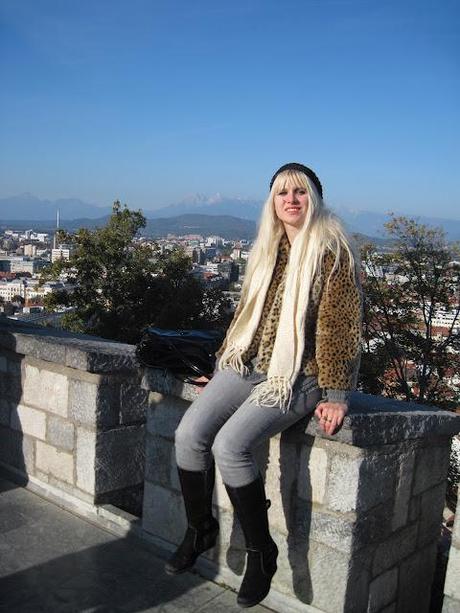 (New Yorker fake fur coat, scarf - made by grandma, vintage sweater, H&M beanie, Levi's jeans, David Jones bag, Roberto wedge - boots)
Me, belvedere and Alps behind me. Well, the last thing to mention - my outfit. It's actually copy -  paste outfit from the outfit of the previous day, I only changed cavalry jacket with this meow-meow fake fur coat, added this gray sweater and vanilla - color scarf (grandma's knit work). I heard that few days before Alps and highlands around were under the snow, so I needed something warm. During the day the temperature raised up to some 15 C's degrees, but it was still cold for my Zagrebian/southern blood (Zagreb is at 100 m above sea level, while Ljubljana is on 300 m)  At least I haven't got frozen. We had to go back at 5 o'clock because at 6 is twilight and when we passed the border and finally came home at 7, it was dark just like at the midnight. I had a beautiful time there , but everything that's beautiful lasts too short...:( And this is the end of my yesterday's Slovenian adventure.
   Whoopee!