Hey guys! I have an exciting review for you today, I am absolutely in love with this product. The amazing product I'm talking about is Cleanse and Polish Hot Cloth Cleanser from the brand Liz Earle. Liz Earle is a well known brand, especially for their high quality skin care products. They are a brand that you know you will get the best quality when you buy their products.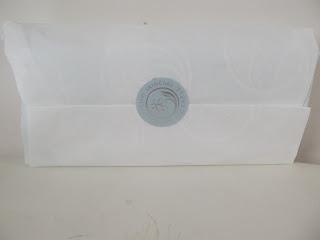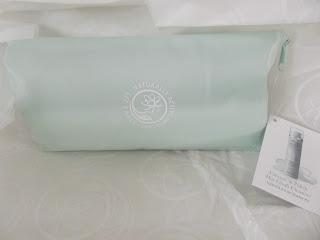 The Cleanse and Polish products are sent in gorgeous packaging. You can tell the brand put a lot of thought, and effort into how they deliver their products. Once opening the paper, the Cleanse and Polish comes in it's own little bag. This is a great edition to the range, as it keeps the things together and I absolutely adore the mint green color.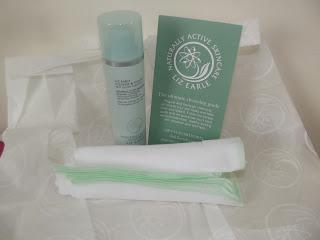 In the starter kit you get the Cleansing lotion in 100ml and 2 muslin cloths. As well, as the instructions on how to use the cleanser.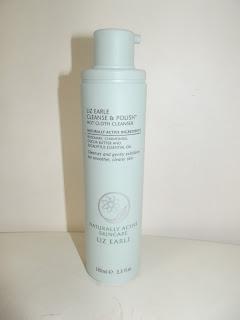 The actual cleanser, has a pump at the top of the bottle. To make easy of use, when applying the cleanser.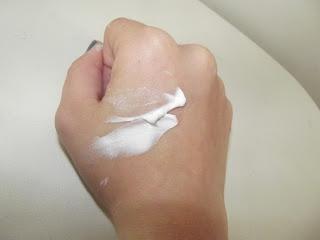 It actually surprised me that the cleanser is a lotion, I know with a lot of cleansers it's usually mousses or foams so I really liked the fact it was a lotion.
How to use?Cleanse daily morning and night using this two-step process: Step 1: Massage one or two pumps onto dry skin over face and neck twice a day.Step 2: Rinse the pure muslin cloth in hand-hot water and wring out before gently wiping off the cream. Rinse and repeat. Splash face with cool clean water and follow with Instant Boost Skin Tonic and your choice of moisturiser.
What did I think?I found it really easy to add to my daily routine. It doesn't take long and it's definitely worth the extra time, to your routine, to get the finishing effect. You massage the cream into your face and then rinse with the muslin cloth. The smell is gorgeous, it smells strongly of different flowers. It instantly leaves your skin feeling clean and radiant. I noticed an instant difference with the look and feel of my skin, just after the first use. It made my skin look brighter, and definitely felt smooth.The first time I used it, I wasn't wearing makeup, but times after this I wanted to see how it removed my makeup. My face makeup came off really quickly and smoothly, it took it all away and you could see this on the muslin cloth. My eye makeup needed a little extra work, but it took it all off and didn't irritate my eyes in the process. It definitely made cleansing my face a joy to do, as I loved seeing the difference.
Where to get it?To read more about the Liz Earle Cleanse and Polish you can look on their website, you can also learn more about the Liz Earle brand and other products that they have. The Cleanse and Polish, Hot Cloth Cleanser, starter kit retails at £14.25

*

and is available on their website. It is also available at John Lewis for £14.25.There are also other sizes, and sets, available that range from £5.50 to £35.25, which you can see on the Liz Earle website.
After trying the Cleanse and Polish I really am loving it. It works so well, and I know I will be buying more when mine runs out.
Have you tried it? Did you love it as much as me?
Thank you for reading!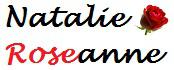 *the product in this review was sent for my consideration