Winters are here and so are our hair woes. I usually love winters but skin starts getting dry and hair needs pampering all the time too. So today I will be talking about this product which I have been using daily since weeks. Of course we all have used this product someday, so I am here to share my review on this. I will be reviewing Livon Hair Serum.
Now we all have seen the Livon Ads on television or heard about it from friends or family. I always had the need to apply hair serums because of two reasons mainly which are dry hair and shine. So I started using this product weeks back and lets see how well did I like it.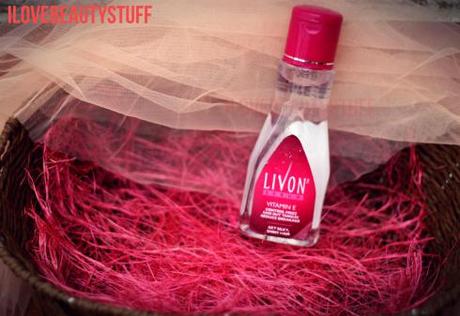 About Livon Hair Serum:-
New Livon Serum is a hair essential for damage protection. It controls frizz, eases out tangles and reduces breakage to give you silky, shiny hair. Unlike the earlier Livon Silky Potion, New Livon Serum is designed to be so lightweight that you don't feel it at all once applied. It has a mild fragrance which is inspired by fine fragrances.
Damage Protection
Controls frizz
Eases out tangle
Reduces breakage
Great Hair Texture:
Makes hair silk and shiny
Ingredients:
Vitamin E which nourishes hair and Mild Fragrance inspired by fine fragrances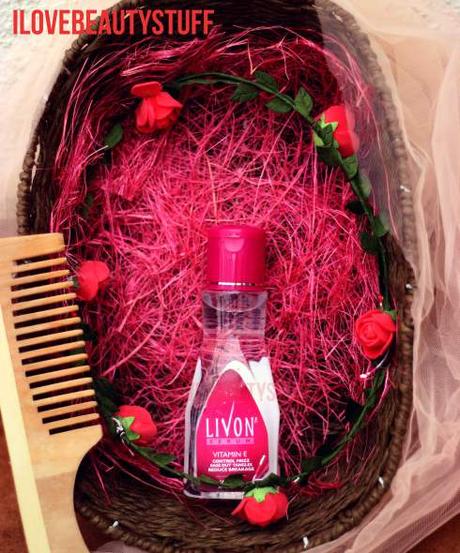 My Review on Livon Hair Serum:
My hair tends to be dry in winters and oily in summers. The packaging is super cute. It comes in a transparent bottle with a pink flip cap. It is travel friendly and can be carried in the handbag easily. I like the transparent packaging as it is easy to keep a track on how much serum is remaining.
This serum is transparent and has a bit of thick consistency. You do not need a lot of product at all , just a bit according to your hair length and you good to go. Applying more of it might make your hair look a bit limp. I apply this on damp hair and then use a hair brush.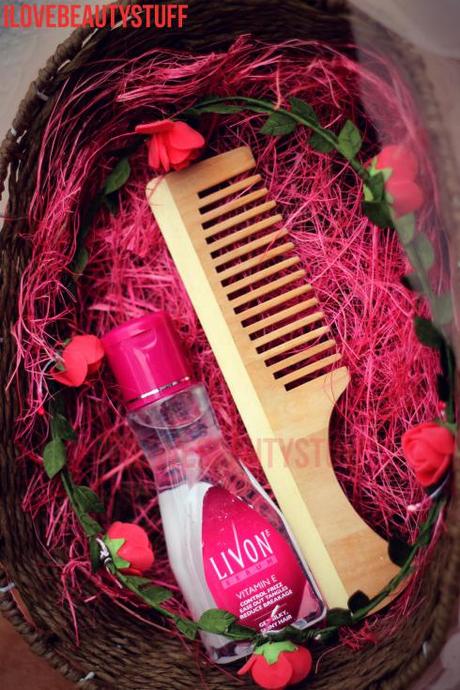 Now coming to the claims it makes, Yes it entangles my hair nicely ,gives the shine to them and makes it manageable. It controls frizz to an extent and so I like this product. This product is available online and in stores and is priced at Rs 115 for 50ml. It will take me 2 to 3 months to finish this serum as I don't need a lot of quantity of it.
Livon Hair Serum is a good product and can be used whenever you plan to wash your hair and your hair will be good to go.
Let me know if you have used it before and how was ur experience with it??
Tags: blog, blogger, blogging, Hair, haircare, livon hair serum benefits, livon hair serum for straightening, livon price list, livon products, review