When we hear the phrase Green Living, we all have different images or opinions of what that phrase entails. The reason is that there are so many ways we can all Live Green in our daily lives. Actually, living green is all about make Earth friendly, healthy choices that are good for your health as well as good for the environment. The healthy smart choices we make today will not only help us, but will help our children, grandchildren and generations to come.
When we're discussing living green, three words frequently come to mind: reduce, reuse and recycle. We can reduce in many ways, starting with reducing the amount of energy we consumer and reducing the amount of food and every day products we waste. Reusing involves using things that can be reused rather than tossing them in the trash and buying something new.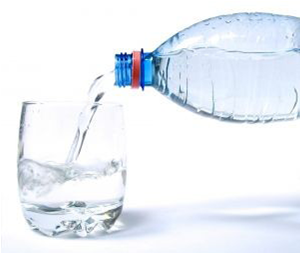 Everywhere we look, it seems we see people buying and drinking bottled water. Consider reusing the bottle or investing in an eco friendly stainless steel water bottle. They are lightweight and extremely durable. If you have good drinking water in your faucet, use it. Rather than packing your child's lunch in disposable plastic or paper lunch bags, use reusable containers. They're not only healthier but more cost effective as well.
Recycling is probably the most important thing we can do to live greener lives. So many things today can be recycled. When taking out the trash, take the time to sort it into groups of recyclables such as paper, plastic, etc. If you have to use batteries, use rechargeable batteries as a way to keep hazardous materials out of the landfills. When purchasing light bulbs, use compact fluorescent bulbs. While they may seem more costly at the time of purchase, they use about twenty five percent of the energy of conventional bulbs and last thirteen times longer.
Heating and electricity are two forms of energy that are used and abused more than anything else. You can conserve several ways on both of these energy sources. When you go to bed, lower your heat by a couple degrees, which will save more fuel than you'd imagine. In addition, lower the heat by at least 10 degrees if you're going to be gone all day. Why heat an empty house?
Turn off lights in rooms that are not being used. When you go to bed at night, all lights should be turned off. For outdoor lights, consider motion sensor lights that will only turn on when there is motion nearby and shut off when the motion is out of range. Appliances and electronics that are not being used should be unplugged. They continue to use energy when they're plugged in, whether they're actually turned on or not.
Lastly, always eat healthy. Making healthy food choices is a great way to not only live green but live healthy. Choose natural organic foods and always know what you're eating.