Books and the written word have always transfixed me and my attention.  Imagine my horror, when I realized that the man I had fallen hook ,line and sinker for didn't have the patience to read. He preferred to experience the magic of the written word, through the eyes of the editor of a  movie director's vision.
How could he understand the song the rightly strung sentences sing?I used to wonder...
Even archaic

english

 was music to my ears , because it fed my over active imagination. Especially at the time when I was expecting sweet child. People eat for two, I w a d reading enough for two. The only thing that I seem to have passed down to him is my love of the written word.
Anyways  hubby dear fell in love with my favorite book at that time -Lord of the Rings.


OK

, he thought the movie rocked. The more we saw it ,the more we wanted to be in the Shire...
Today, if I had the power to, I would make one person extremely happy for one day. After 17 years, you are so accustomed to each others idiosyncratic behavior, that an uninterrupted day with someone else would be hell.
Valentines Day would hardly be a day to spend in hell,would it?
This Valentines day ,If I had the power to, I would teleport myself and hubby dear to Middle Earth-New Zealand.
We have only one day ,so we cant spend the time on inter continental transfers, just appear

in Auckland

 ,New Zealand and then go to the Shire in Hobbiton. We'd cavort around the whole day peeking through the windows of the Hobbits homes and stop to exchange notes with the other hobbit people.
The best would come in the evening when I would take my valentine, hubby dear to the Green Dragon Inn.
over the pewter mugs full of wine ,I would get further drunk with love and lovely surroundings and declare my undying devotion and adoration and love for him.
Those magical 24 hours of our time would be the best gift we can give to each other . Those precious, special, eternal moments and the memories we create.
I wouldn't mind being a hobbit for more than a day ,my only objections are to the feet and no shoes.
And then Pouff!!! Just like in any fairy tale ,we would be teleported back to Jalandhar, India ,and reality and work on the 15th of February.
After all, you don't need to travel around the world to find your true love. For me ,he is right here!
True love.
My Valentine.
Things break and fade over time ,but the intangible memories stay forever.
After all, all that is gold does not glitter.
                All those who wander are not lost.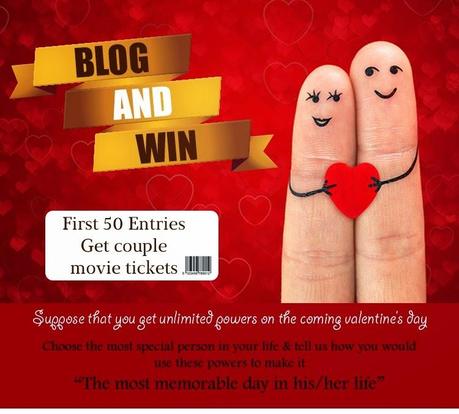 "This post has been written for Baggout's Blogging Contest on Valentines Day. Baggout provides awesome deals on Flipkart,Myntra,Jabong,Snapdeal,Amazon and 100+ other online stores."