Preble Street is going before the Portland, Maine Planning Board tomorrow night. They are looking to move the Lighthouse Shelter from its current location on Elm Street to 38 Preble Street. Some people are opposing this move, so Preble Street could use all the support they can get.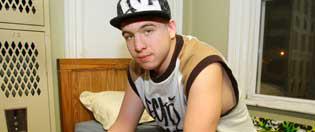 The mission of Preble Street is to provide accessible barrier-free services to empower people experiencing problems with homelessness, housing, hunger, and poverty, and to advocate for solutions to these problems.
The Lighthouse Shelter plays a crucial role in providing services to homeless and runaway teens in the afternoons, evenings, and overnight 365 days a year.
To help all you need to do is send an email to the City Planner, Jean Fraser at [email protected]. The goal is to have 200 emails to the city before the meeting and as of Friday they had 100. It doesn't need to be a long email, just hit on the following bullet points:
Please support the Preble Street proposal to move the Lighthouse Shelter to 38 Preble Street.
544 times in the past two years they have had to turn away homeless young people who were tired, cold, and scared because of a lack of space in their current location.
We want to make sure it never happens again.
For more information or if you have any questions, please email [email protected].